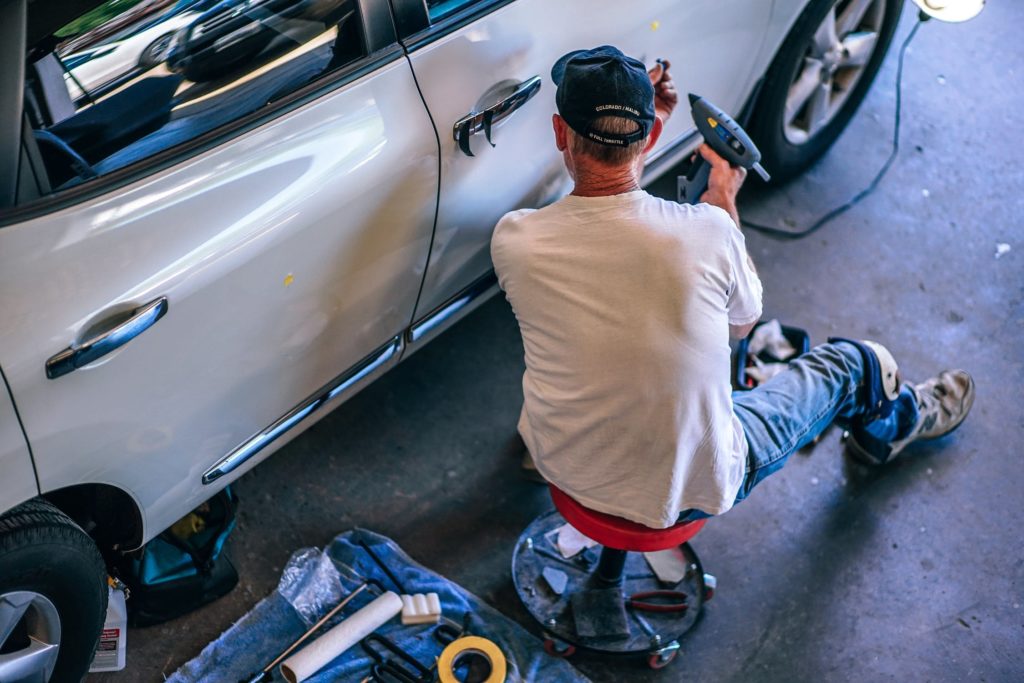 The family car is a valuable asset. It takes you back and forth from home to office, gets the kids to school, and gives the family freedom to enjoy weekend adventures. However, if your car needs repairs after breaking down or an accident, costs can add up quick. This is not only a time consumer, but also problematic for the family budget.
From finding professional mechanics to negotiating costs, we compiled a list of car repair tips to help you and your family get back on the road under budget. Let's get right into it!
Define Your Family Repair Budget
Before you begin browsing online for mechanics and/or body shops, you need to get finances in order. This can prove challenging for most families. A report released by Bankrate earlier this year outlined how only 39 percent of people can cover a $1000 emergency bill.
If you have ever needed to make major car repairs, you know that $1000 is a drop in the bucket. Do you have an emergency budget? How much can you spend on car repair after a breakdown or accident? These are important questions to consider.
Knowing your car maintenance budget helps you and the mechanic or auto body shop you choose come up with the best plan to get your family vehicle back on the road without putting you in debt. Go through your finances for the next three to six months and get a number in mind you can spend on fixing the family auto.
Begin Searching Locally For The Best Mechanics
Once you have a dollar amount in mind that you can spend on repairs, begin looking locally. Find the best local mechanics, auto body shops, and even dealerships are more likely to serve up a deal, because you are part of the community they serve, like Kansas City Auto Body Shop.
Now "best" doesn't always come down to quality of work, especially when on a tight budget. You spend tens of thousands and get the best work, but you may not be able to fit that in your budget. You may need to balance cost with quality in order to get the family car back on the road.
Where do you find local mechanics? Here's a quick list of resources:
Friends and Family
Automotive Forums
Angie's List
Yelp
AAA Car Center
Once you find a few that seem good, check to ensure they are Automotive Service Excellence, ASE Certified. You can also begin mapping them out, because you will be visiting a few of the mechanics on your short list.
Get Quotes And Start Finding Out How Much
You should have a short list of mechanics and auto body shops after your research. Now it is time to compare your repair budget with the quotes you are going to get from your favorite car repair shop choices.
To get a pretty close quote, you may need to send the mechanics photos and an estimate of another mechanic or car repair shop in order for them to get an idea of the damage. Take a lot of pictures and share with them little idiosyncrasies of what the car sounds like now, "check engine lights" on the console, and more.
Once you get your quote, examine it and compare it to any quotes you may have already. Look for any big numbers that stick out. To try and negotiate the price down, start calling auto parts stores and check the price you can get the part for to the mechanic quote.
It may be cheaper if you buy the auto parts refurbished as well, then give to the mechanic to replace during the repair. This might shave off hundreds, and it is a good way to spot an upstanding mechanic. If parts are expensive on the quote compared to the auto parts store, probably don't hire that mechanic.
In Conclusion…
Fixing the family car can be an annoyance, especially if you don't necessarily have the budget in place. A hefty car repair could put a family in debt for years if the repairs needed are serious. Luckily, the above tips may be helpful to get the best price for your car repair budget.
You should also try to get your car insurance, as well as the car insurance of the other party, if there was an accident that caused the damage to the family car. The family car is a staple of the unit, and it needs to be back on the road as fast and affordable as possible. Do you have any family car repair tips?