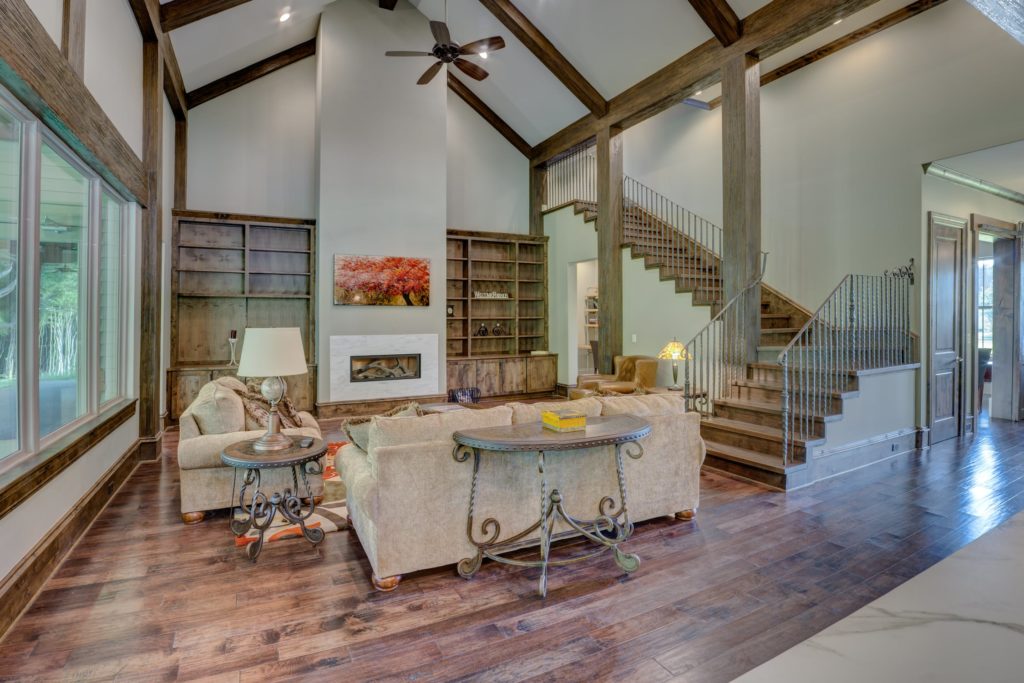 With autumn in the air and summer on its way out, you might be wondering what home renovations you can do over the coming months that will make your home freshened up and feeling just like new, perhaps just in time for all those upcoming holidays such as Thanksgiving, Christmas, New Year and more. But which ways should you begin to get you home ready for the holidays? Check out these great ideas that you can do almost any time of year.
Flooring
Everyone knows that hardwood flooring is some of the best and most classy of flooring options for pretty much every room in the home. While some people may think that this option in the home needs to be hugely expensive, many more would be surprised to learn that it doesn't have to break the bank at all. Hardwood makes any room look like a million bucks, and with many shades and types of wood available to choose from, you can find the perfect look for every single room in your home.
A Coat Of Paint
Painting the walls of a room is a great way to create a fresh injection of life into any space. One hugely popular option for painting and decorating living and sleeping spaces as well as dens and offices is to create a feature wall – often one prominent wall in a room which is painted a bold colour or wallpapered with a patterned paper. Often people will wallpaper the part of the wall which stands out where a fireplace mantle is, but many other times the wall is just one large, bare wall. It's suggested not to have anything such as a TV on a feature wall so as to keep it looking crisp and uninterrupted.
New or Seasonal Textiles
The great thing about seasons and seasonal events is the fact you can also get seasonal textiles and decorations to go with it. Now that autumn is in the air, why not adorn your sofa or armchairs with orange, red or brown textiles such as cushions or throw blankets. Likewise, cushions with things like leaves or pumpkins make a great addition to rooms in the autumn. During the Christmas season you can swap out the pumpkins in favour of snowy scenes, Christmas trees and Santa Claus. A great, easy way to bring the season into the home and do up your spaces to make them fresh for the changing seasons.
Rearranging
While not exactly a home renovation, rearranging your furniture can be just what the home doctor ordered when it comes to freshening up a living area or bedroom. While dining rooms and kitchens are a bit harder to rearrange, doing so in any other room can really help inject some new life to the house.
So whether you want to go all out with a full makeover and DIY situation on your house or you just want something a bit new for autumn, consider one of the great options laid out above. There are literally dozens of ways you can spruce up a space, so what will you choose?