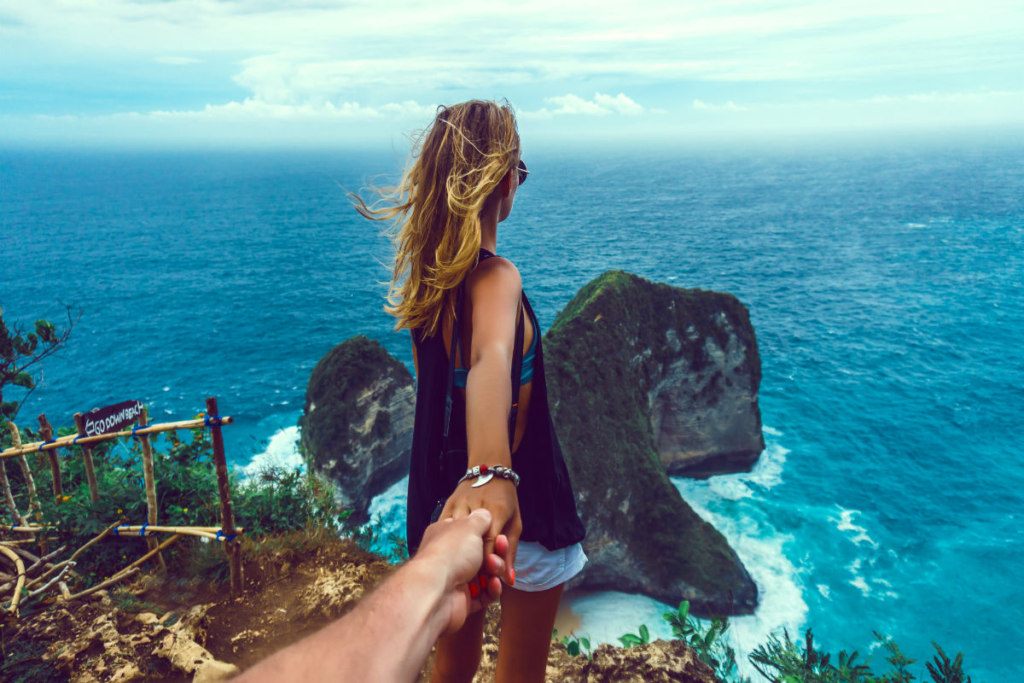 So, you've just finished that complicated term paper and then got married to the girl of your dreams. Congratulations! It's time to celebrate your marriage because you both deserve it. Picking the right destination for your honeymoon requires careful planning and a lot of research. You want something that both you and your wife will love. You want something unforgettable. You want something that you will only do once in a lifetime. Let's take a look at the reasons why the destination for your honeymoon is so important and then analyze 3 of the best honey moon destinations.
Your Honeymoon Destination Really Matters
You've worked hard to woo the girl of your dreams and she said "Yes" when you proposed. You planned and organized a breathtaking wedding and had the time of your life. Now it is time to enjoy some peace and quiet somewhere new. It's time to plan the honeymoon. This is something you will hopefully do once in a lifetime, so it is very important to make it as memorable as possible. After all, you deserve to do whatever you love and visit the places you always wanted to visit. However, make sure that the destination you pick is appealing to your significant other as well. In fact, you should both be planning this awesome adventure together. To help you out, we have selected 3 of the best honeymoon destinations in the world. Of course, there are many more places to go to and countries to visit, but this guide is a good starting point.
The Fiji Islands
The Fiji Islands are booming with tourists for a reason. They are breathtaking and the services are excellent. The food is great and there are plenty of things to see and to do. And of course, you won't find those sandy private beaches anywhere else. The Fiji Islands are the most exotic place for your honeymoon. The sky blue waters and the intricate jungles make the scenery both exotic and wild. Imagine watching the sunset from a Fiji beach with your significant other. Or enjoying the interesting and fun activities organized by your luxury villa. Most accommodations feature infinity pools, couple spas, and water sports activities. Of course, you can find some of the most elegant romantic restaurants on the Fiji Islands. The best time to go to Fiji is from July to September, and you don't even need a Visa!
Paris, France – Europe
Also known as the City of Lights, Paris is at the top of the list when it comes to romantic honeymoon destinations. You know about it from romance movies and from romance books. Who doesn't want to go to Paris!? The cuisine is divine, the wine is exceptional, the scenery is breathtaking, and the art collections are more impressive than you can imagine. There are hundreds of museums in Paris, but you can visit just the most important: the Louvre. Also, why not take a stroll along the Seine on the cobbled roads and admire the astonishing Neoclassic and Rococo architecture? There are also churches that are centuries old just waiting to be visited. Paris is most often ranked as the best place to visit in Europe. The best things you should visit in Paris are the Musee du Louvre, the Eiffel Tower and the Notre-Dame Cathedral. The best time to visit is from June to August and from September to October.
The Wild Kenya
Are you and your significant other adventurers? If you are, then one of the best places you can go for your honeymoon is Kenya. There is plenty of diverse wildlife and you can have a lot of adventures with or without a guide. For example, you can go on a safari in the renowned Masai Mare natural reserve. You can see everything from lions and cheetahs to giraffes and zebras. And the best part is that you get to see them in their natural environment, not in a zoo. You can visit the jungle or take a ride on a hot air balloon. You can enjoy the tasty local cuisine and visit several natural reserves during your stay in Kenya. But remember, the best time to visit the wild Kenya is from July to September. The vistas and the beaches of this breathtaking country are also a must-see. So, if you are still struggling with your PhD, get some assignment help to finish it quickly and then enjoy your lovely honeymoon in Kenya. The only thing you need to keep in mind is that you need a Visa to enter the country (Visa on arrival is available for a small fee).