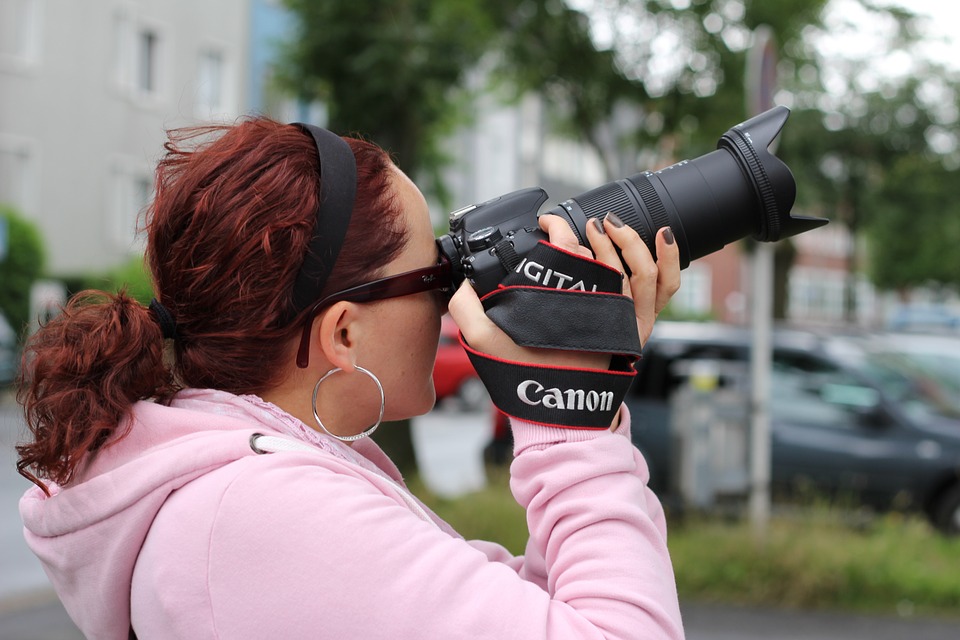 You might have watched different videos on Youtube but is there any time that you ask yourself, "What camera does he use?" Guess, we are on the same page then. It's amazing how they capture the moments, how their vlogging seems to look so perfect. Take note, these Youtubers did not become famous because of their cameras but because how great they are and how they capture the attention of the people. They have different personalities and attitude and their cameras help them out to show more in the best way possible. We will give you a list of well-known Youtubers, their cameras and the specs.
Famous Youtubers and their Cameras
Casey Neistat and his Canon EOS 70D. This Canon camera that he uses goes with an 18-135mm STM lens. This camera is worth $1,199 on Amazon. Though he uses an additional lens for wider view, Canon EF-S 10-18mm f/4.5-5.6 IS STM Lens which is worth $279. For his aerial shots, he also owns a drone, DJI Phantom 4 Quadcopter. With its GPS technology, it has an auto take off option and auto return home. This drone is available on Amazon for $899. You can check out his amazing video on Youtube.
FunForLouis and what's inside his travel bag. This guy is a person of adventure. He loves to travel, to go to different places and discover new things. As a traveler, he exposed what are the things inside his bag and we were able to get a sneak peek of the cameras he uses during his travels. He might be a fan of Samsung as most of his cameras are Samsung's. He has Sony Cyber-SHOT DSC-RX100 V M5 which has 21 MP resolution, 3x optical zoom and has a 3-inch LCD. This is available on Amazon for about $998. He also has a GoPro HERO5 Action Camera which is worth $399. That is a perfect action camera for his ultimate rides and underwater experiences, which is a great way to shoot everything. He currently has 1,454 videos and you can all watch it on his Youtube.
Marques Brownlee and his techy shoots. He is one of the greatest tech Youtube vloggers as he usually focuses on electronics reviews and their specifics. Because he needs to show everything about the product, he has to capture it precisely and on point. He showed off his great taste by using a Sony a7R II with 42.4MP full-frame resolution, which is available on Amazon for $2,898. This has a mirrorless interchangeable lens which he matches with Sony 16-35mm F4 worth $1,348 on Amazon. You can check out his videos by searching MKBHD on Youtube.
Roman Atwood and his pranks. He became popular because of the pranks he had made since 2010 and also, he started vlogging in 2013. As any other famous Youtubers, he uses the Sony Cyber-shot RX100 IV which is also one of the cameras of FunForLouis had before he got the RX100 V. Sony Cyber-shot RX100 IV is worth $868 on Amazon. With how great the quality is and its battery life, it makes his prank videos smooth and impeccable.
How To Choose A Camera For Youtube Channel
We have identified some of the cameras that some of the famous youtubers use but are these the cameras to use for Youtube videos? Based on the specs of the mentioned cameras above, we can say that yes, they're all perfect. Just to give you more idea and recommendations what camera to use, Madison Miller, also one of the Youtubers showed what cameras she use and what she recommends on her Youtube 101 Series. She talked about the cameras she uses the first time when she started vlogging as well as the pros and cons. When she started, she used her iPhone 6+ camera and used iMovie app that goes with the phone for video editing. There are much better apps available for filming and video editing. Capture shots, edit videos/images & access favorite windows applications on your smartphone with SharePoint for collaboration with CloudDesktopOnline.com powered by one of the leading QuickBooks Hosting providers – Apps4Rent.
Additionally, Youtube channel "Video Influencers" talked about the top 5 best vlogging cameras. Benji and Sean, who are the people behind Video Influencers provided tips what to consider in choosing the best camera for your vlogs. According to them, we have to consider a camera with a wide angle. It must be portable and lightweight and consider how easy the camera to use, and how image stabilization is.