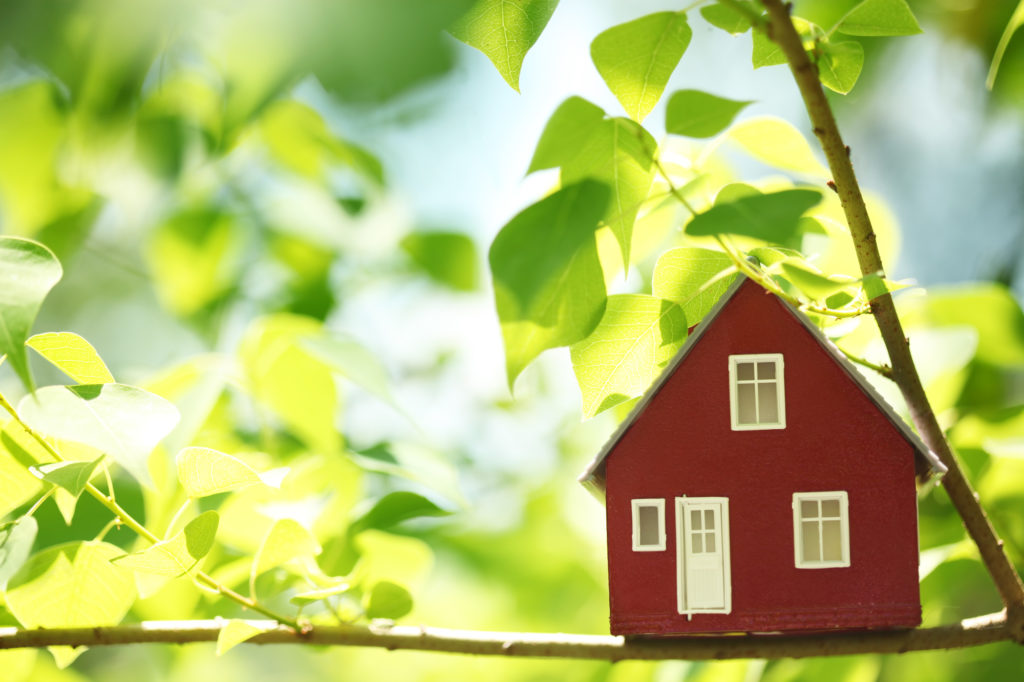 Buying your first home can be an exciting and intimidating all at once! Use this home buying 101 guide to help make the process easier.
Buying your first home is an exciting and often overwhelming experience. In 2016, 35% of all homes sold went to first time home buyers. If you are getting ready to purchase your first home you need to review our home buying 101.
Knowing the timeline and how the process works will ensure the process goes smooth. The smoother the process, the more enjoyable your first time home buying experience will be.
Home Buying 101
Deciding to buy your first home is a big decision and can be overwhelming. You will have to navigate the financial aspect of obtaining the purchase value.
You will need to find a realtor who can help guide you through the process. Use your realtor as a resource to become better informed. Ask them questions like what does turnkey mean.
When you find your dream home you'll want to do your research with inspections and review the documents. Finally, once the home is yours you'll want to settle in and becoming knowledgeable on protecting your investment.
What Is a Mortgage?
The majority of people who purchase their first home do not have the entire price just sitting around waiting to be spent. First time home buying 101 includes borrowing the money and getting a loan called a mortgage to finance the purchase.
The mortgage will cover the cost of the home that is leftover after your savings. You pay the borrowed balance back over the next 10-20 years.
Find a Lender
There are multiple options for lenders when it comes time to obtain your loan. You'll want to review the pros and cons of each service to determine what fits your needs.
HUD Grants
First time home buyers are able to apply for HUD grants or down payment assistance. You just need to apply on the website to see if you qualify for the income requirements.
USDA Loan Program
If you are planning on buying a home in a rural area you may be able to apply for the US Department of Agriculture's rural development program. Your mortgage through this program will be one of the cheapest you will get.
FHA Loans
These are the most popular types of loans for first time home buyers. In 2017 more than 40% of the homes bought were purchased with an FHA loan.
It is easier to get approved for an FHA loan than a traditional mortgage due to flexible qualifying requirements. If your credit isn't stellar you should consider an FHA loan.
Types of Lenders
Don't assume that your only option for borrowing is your local bank or credit union. Credit unions are notorious for having extremely strict standards for approving mortgage applications.
Direct Lenders
A direct lender is a bank, mortgage bank, or nonbank lender that will review your application and approve your loan. They then turn around and sell your loan on a secondary market.
Going directly to the lender means you may have a reduced cost because there is no middleman. The speed of the process may be faster as all reviews are done in-house by an employee.
The downside is you'll have limited choice because a direct lender is only going to offer their programs and services. You'll have to inquire at multiple lenders to be able to compare your options.
Mortgage Brokers
Mortgage brokers work as a middleman between you and multiple lending services. The advantage to using a broker is that they do the work for you in matching you with the right lender.
Shopping around for a loan will be faster. You'll also likely get a better rate than doing it yourself.
The downside is that you could experience hidden costs. Be sure to ask about all fee and review your mortgage documents carefully.
Homebuilders and Real Estate Agencies
If you are going to be purchasing your home in a newly developed community ask if the home builder offers financing. They will have an affiliated agency or in-house division to handle the mortgages.
Applying For Your Mortgage
Smart home buyers will find financing before they find their dream home. In a competitive market, you may lose out on the home if you don't have the means to purchase it in place when you make your offer.
Check Your Credit Report
The first step in finding a letter is to know where you stand financially on your credit report. Lenders look at your credit report to determine whether they will approve you or not.
Your credit report will tell them how likely you are to repay the loan. It also tells them what your debt to income ratio is. If you already have too much debt, lenders will not be confident in adding to it.
Get Your Docs in Order
The mortgage application process can be a lengthy and complicated one requiring you to gather multiple financial documents. Some of the documents you'll need are proof of income, statement of assets, and tax returns.
During this time do not do anything in incur additional debt. Be sure to pay your current bills on time.
Pre-Approval Letter
A pre-approval letter from your mortgage lender means your lender has already reviewed your application and determined you meet the requirements for a loan. You can submit this letter with your purchase offer to the seller as assurance that you will follow through with the sale.
Find a Great Local Realtor
As a first time home buyer, having a knowledgeable realtor to assist you in your search is invaluable. The agent will be familiar with the area and current market trends so you can find the right home at the right price.
The cost of the agent is factored into the cost of the home. The agent will ultimately save you money by negotiating you a better deal with the seller.
House Hunting
Your realtor will want to know as much information as possible about what you are looking for to find your dream home. Be prepared to answer questions such as:
What can you afford?

What area do you want to live in?

How many bedrooms do you need?

Do you want a yard?

Pets?

Children?

If yes to children, are schools an issue?

What is your lifestyle?

What are you top nonnegotiable requirements?

What are your dealbreakers?
These questions are best to think about in advance. You may find that your answers change after looking at a few houses.
Your realtor will look for homes that meet your needs and arrange for you to take a tour of them. Use this time to evaluate how the home fits your needs and budget.
Give your realtor honest and constructive feedback. Your realtor will be able to guide you to your ideal home by giving you feedback as someone experienced in the market.
Your realtor might also have connections with a property surveyor. It is important to find a property surveyor if you intend to perform any revisions to your home. A property surveyor near me is a quick google search, but you might be able to get a discount with the realtor's connections.
What you may find is that your dream home needs some work. Consider a home that may be not quite what you want, but easily made over into your dream home.
Find some online resources for how to do a lot of the remodeling work yourself. You will be able to save money in the long run if you are handy.
If you are lucky enough to find your dream home turn-key then you'll be able to move in right away.
Make an Offer and Get a Signed Contract
Your realtor will submit your offer to the seller or the seller's agent for you. You can expect this next phase of the process to take four to six weeks.
In this time you'll want to have the home inspected for any potential problems with the home. If the home inspector finds any problems it can delay the closing date.
Your realtor can negotiate the price lower using any problems that are discovered. The theory is that you will have to pay to correct those problems, so you should pay less for the home.
Closing
As the closing gets closer confirm that your mortgage company has all of the updated documents and information. Ensure that your down payment is ready to be put in escrow.
Review the mortgage documents and check to make sure the information and terms are correct. You don't want to be legally bound to a document that has incorrect terms.
Arrange for insurance on your new home. Once you close on the home it is yours and you'll want to be covered from that moment forward.
Do a final walkthrough of the home. You'll want to ensure the home is in the condition that you agreed on.
Get Your New Home Keys
You've made it through your first home buying process. The final step in the process is to do the closing and get the keys to your new home!
Just remember these handy tips on what first time home buyers should know. Apply early for your mortgage and get pre-approved.
Gather your team and have a local realtor help you look. Submit your offer and let your realtor negotiate a better price.
Your next step after mastering home buying 101 is to know how to settle into your new neighborhood.