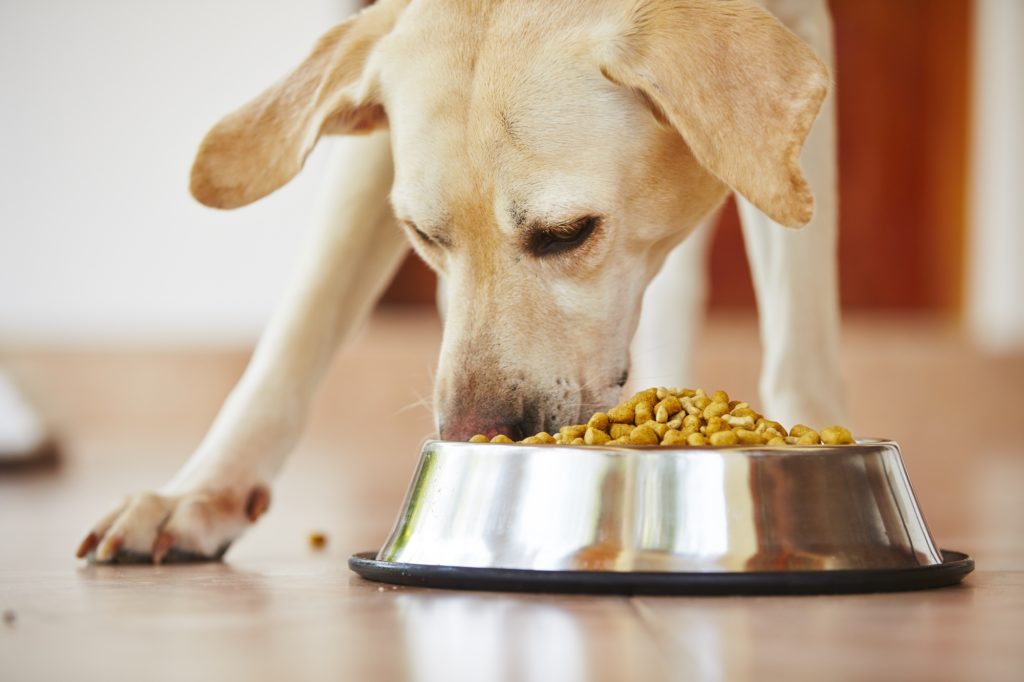 Are you looking for a new dry dog food for your pup, but are a little overwhelmed by the prices? Read on to learn how to choose the best one.
Whether you're a new pup parent or a continued caregiver, finding the right dry dog food for each furry friend can be difficult. Different foods will depend on breed, size, and age.
How do you know which one to give them?
We've compiled a list of how to find the best dry dog food for your pup and what to look while doing so. Each doggo is different, so paying attention to certain ingredients, age requirements, and the brand will make for a healthy dog and a happy you.
Read on to learn about what to look for and more about dry dog food.
Ingredients
Each product of dog food has requirements set up by the Association of American Feed Control Officials (AAFCO).
For example, if the food says to have a single ingredient it has to have at least 95% of that ingredient and that does not include the water content. If the packaging states there are a combination of ingredients, the combination has to make up at least 95% of the food.
For instance, if the food claims to be made solely of chicken, chicken must make up 95% of the food. Dog food labels list ingredients based on weight; meat meals or meats are listed first because they contain high water content.
Ingredients found further down the list may offer more key nutrients, but may weigh less because the water has already been removed for a dry pet food.
Buzz Words
Knowing what the "buzz" words are will help you determine how much of what ingredient is in the food.
When package ingredients include terms like "dinner", "platter", or "entree", the food must contain at least 25% of the named ingredient. If the name says "with" a specific ingredient only 3% of the named ingredient is required. Products that advertise specific "flavors" need to contain only a detectable amount of that ingredient.
For more information on ingredients and what they include, make sure to read the ingredient list fully and make sure they comply with the AAFCO requirements.
Age, Size, Breed
Depending on the size of your pup, they are going to have different nutritional needs. For example, large dog breeds are more prone to musculoskeletal problems and will require food with higher balances of certain nutrients to promote musculoskeletal health. This is especially important to take note of when they are puppies.
Small dogs can choke on the large pieces of dry food if it's for a large dog. They also have their own nutritional requirements. In order to find out the best dry dog food for your dog, research your dog's breed to find out if they will require a specific type of dog food.
All packages should include an adequacy statement; this will say whether the food is fit for all life stages, puppies, or adult dogs. This is important to take note of if your dog is a puppy or senior.
What to Avoid
Dogs are meat-eaters and should not be on vegetarian diets unless they have extreme allergies.
With that said, ensure that the first ingredient is not a grain, tuber, or vegetable, such as ground corn. Corn does not have a high nutritional value and has low protein and unimpressive vitamin and mineral content.
Corn isn't necessarily "bad" for dogs, however, it's just a cheap product with no nutritional value.
Another product to avoid is wheat. It is the number one antigen in dogs and they can't digest it.
Avoid by-products. A by-product is the bits and pieces left after the processor has removed the main parts of an animal like breasts or legs. By-products usually contain beaks, guts, feet, feathers, and more.
Occasionally higher quality parts such as hearts will make their way into the product, but it's likely it will contain more bad than good. We suggest avoiding by-products altogether.
Brand Choice
After taking into consideration your pups age, breed, size, and dietary needs, it's time to consider a brand to buy. Researching the manufacturer regarding quality control and ingredients will be your best bet for finding the best dry dog food.
Keep in mind, the manufacturer is not required to put information on sourcing and quality control on pet food labels. Search through the companies website or call their customer service and ask about where they source their ingredients.
If you really want to spoil your pooch, you'll find the best brand with high-quality food and good content that keeps them both healthy and begging for more.
The Best Dry Dog Food
When it comes down to it, dry dog food is healthier and easier to store due to its low water content. Not having to refrigerate the product is another benefit of dry dog food.
Another type is dehydrated dog food. For example, RawGo dehydrated raw dog food by Trudog offers many benefits to your dog's diet. Dehydrated dog food takes the quality, farm-fresh protein used in wet meals and extracts the water contained within, ensuring that the food becomes long-life.
What to Consider
There is a lot to consider when it comes to the best dry dog food available, and it's important to do your research on the ingredients listed and where they are sourced.
To ensure your pup is getting the best out of their meals, ask for your vet's opinion on what's best for them. This is especially helpful if your dog is suffering from dietary or physical problems.
Your dog should live fully and happily for their time on earth, and one of the ways to make they do is by feeding them the best dry dog food around.
To make sure you and your dog live a full, happy life, check out our website for other tips and tricks to improve your lifestyle. Contact us if you have questions!