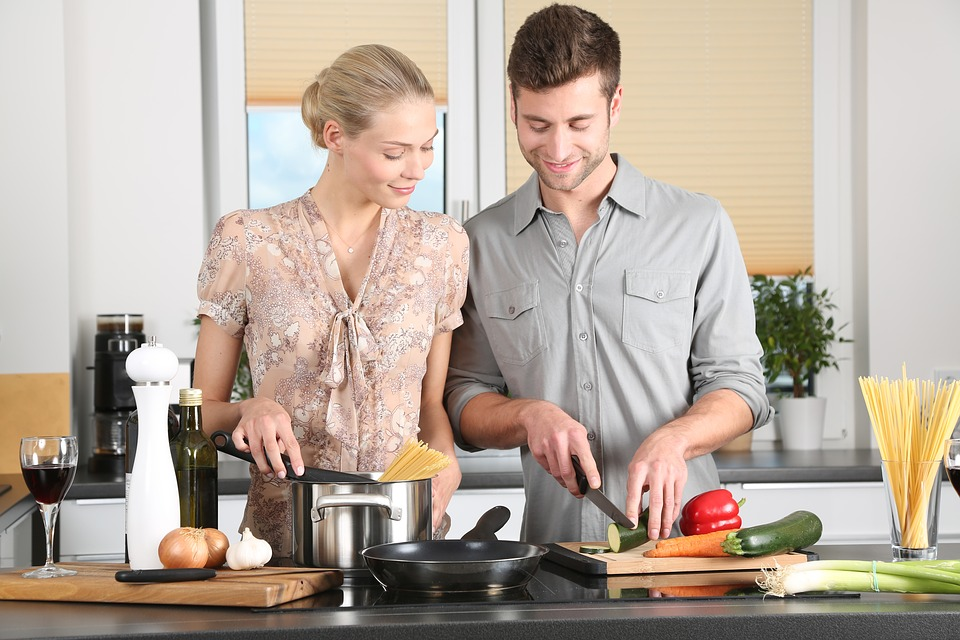 Picture: 089photoshootings/Pixabay
When life gets chaotic, romance can fall by the wayside. You can be so busy dealing with children, work, and errands that your spouse's needs end up last on the list.
That's why many couples make a point of scheduling a date night. On this night, couples can rekindle their love, appreciate each other, and be reminded of why they fell in love in the first place. If you need a helping hand to make your date night extra special, the tips below should help.
Enjoy Sensual Scents
Romantic gestures don't have to be reserved for Valentine's Day. On your next date night, consider picking up some romantic scents and an aromatherapy diffuser to set the scene for the night's events.
Consider ylang-ylang, known as an aphrodisiac oil, or opt for patchouli, which delivers a musky aroma with aphrodisiac properties. If you're after something to promote balance and an opening of the heart, consider adding sandalwood essential oil to your shopping list.
Adding these or any other favorite oils to your diffuser can enhance the atmosphere in your home and contribute to a special, memorable evening.
Share Favorite Foods
A meal often forms the core of any date night, so don't forget to make it special. Think about what you both love that would make your night extra special.
You may like to order food from the restaurant you visited on your first date or prepare a home-cooked meal with your favorite ingredients. Even preparing an ordinary dinner together can be what sets this night apart from others.
Create a Cinema Experience
Though going to the cinema is a favorite pastime for many, it can be an expensive night out. Fortunately, it's also one you can recreate in the comfort of your own home without spending a fortune.
Find a movie you're both excited about on a streaming service, grab a blanket, dim the lights, and purchase your favorite snacks. You can then enjoy a more romantic movie experience without having to listen to other theater-goers chomp popcorn.
Send the Kids Away for Sleepovers
Many married couples with kids find the best way to enjoy a truly authentic date night is by sending the kids away for sleepovers. By arranging for a family member to have them for the night, your date night can become even more relaxing.
You don't have to worry about having to go to bed early in case they wake up early or making sure they are off to bed before your date night begins in earnest. Instead, for one night, you can remember what it was like to be a loved-up couple without adult responsibilities.
Have a Spa Night
What better way to top off a night of romance than a spa session with your spouse? Take a spa, bath, or shower together, then relax on the sofa with face masks, cucumbers over your eyes, and glasses of wine.
Sometimes, these small, relaxing acts can be all it takes to focus on your wellbeing, recharge your battery, and regain your appreciation of everyday life until you're ready for your next date night.
Date nights are becoming more common as couples look to regain a sense of passion after falling into the rut of everyday life. If you're struggling to come up with ideas to make your night special, the tips above should get your imagination going. Before long, you'll be wanting to experience these nights more often.