Simple guide of how to easily involve kids in religious holidays.
Christmas (Christianity):
Nearly everyone in the world knows what Christmas is but here is short run down of this sacred day.
Christmas is an important date in the Christian calendar as it marks the birth of Jesus Christ who Christians appoint as the Son of God.
Christmas is commonly celebrated in December on the 25th however for some Orthodox Christians it is celebrated on the 7th of January.
The run up to Christmas is usually filled with many festivities that are accessible and kid friendly.
Create an Advent Calendar:
This gets your kids counting but with extreme excitement as they await the day of Christmas. There are many ways of creating an advent calendar, using carboard where they can cut out small compartments to put in small treats or toys of their choice. Another method that is beneficial for children, is creating one on paper where the children can write little messages behind each door so they can strengthen their literacy skills and have a heart-warming message every day of the countdown.
Write a letter to Santa: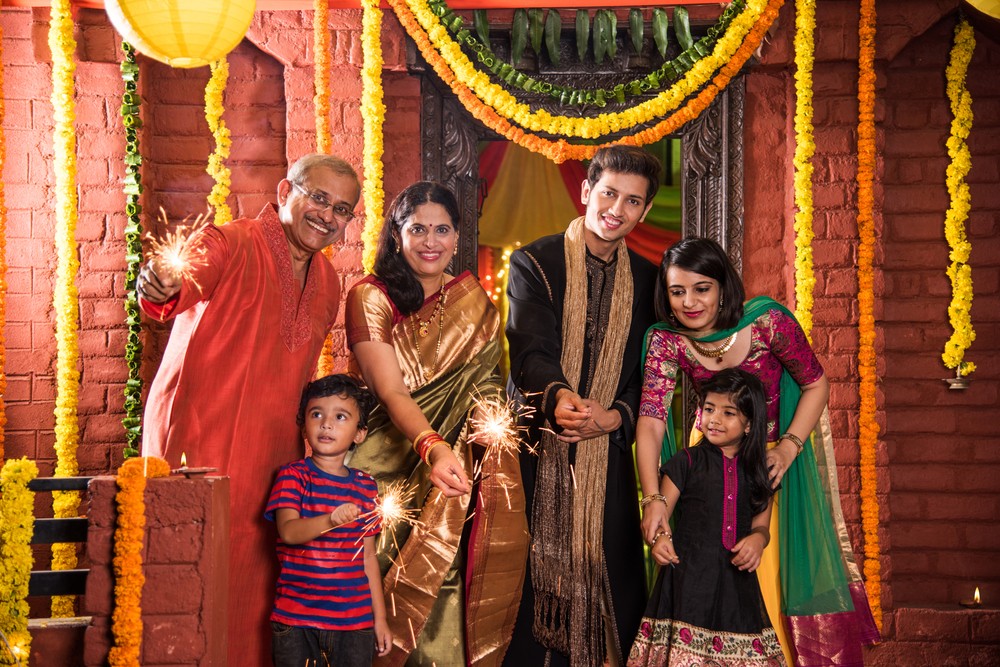 Diwali (Hinduism):
Diwali is celebrated by Hindus and is known as the festival of lights. Diwali translates to 'rows of lighted lamps' as Hindus light oil lamps (Diyas) in honour of this celebration and decorative lights can be sighted from the houses of those celebrating.
Diwali is celebrated in the honour of Rama and Sita's reunion when Rama and Hanuman saved Sita from the evil king Ravana.
Diwali is a celebration of 5 days that falls between the months of October and November.
There are loads of preparation that goes into Diwali and here a few that kids can help with,
Create a candle holder:
Make a candle holder! Diya's and candles are a super important part of celebrating Diwali. The kids can decorate them however they like, a beautiful art activity that is self-expressive and productive.
Create Rangoli patterns:
Creating Rangoli patterns is a huge aspect of Diwali and are so much fun to do. Usually, Rangoli patterns are formed with colourful materials such as pastes and powders and flowers but if that sounds like too much of a messy situation for you here is an easier and cleaner way. Drawing and colouring Rangoli patterns on paper is great for little kids and they can get involved but in a safer manner, after completed they can hang them up and put them on display.
Ramadan (Islam):
Ramadan is celebrated by Muslims where they fast abstain from consuming food and drinks during light hours. Children who have not reached puberty are not obliged to fast so usually do not participate in this action.
Ramadan celebrates the revelation of the Holy Qur'an to the Islamic Prophet Muhammad (PBUH).
There are many other ways in which the kids can participate in Ramadan and the festivities of this holiday.
Making Food:
As children do not need to fast, they often have way more energy than the adult around them so lending a hand in the kitchen is a good way of earning rewards while having fun. With assistant from the parent or adult this is great opportunity for children to learn cooking skills, preparing their own dish or helping in the preparation of other. After completion can gift the food to friends and family.
Read stories of the prophets:
Children can improve their reading skills while learning valuable stories and information needed in aid of their spiritual growth. Islam encourages education and knowledge so using this opportunity to learn is great and they can gain the many blessings that comes with it, especially in the Holy month.
We hope this helps keep the kids occupied but also involved in these wonderful celebrations, have fun.