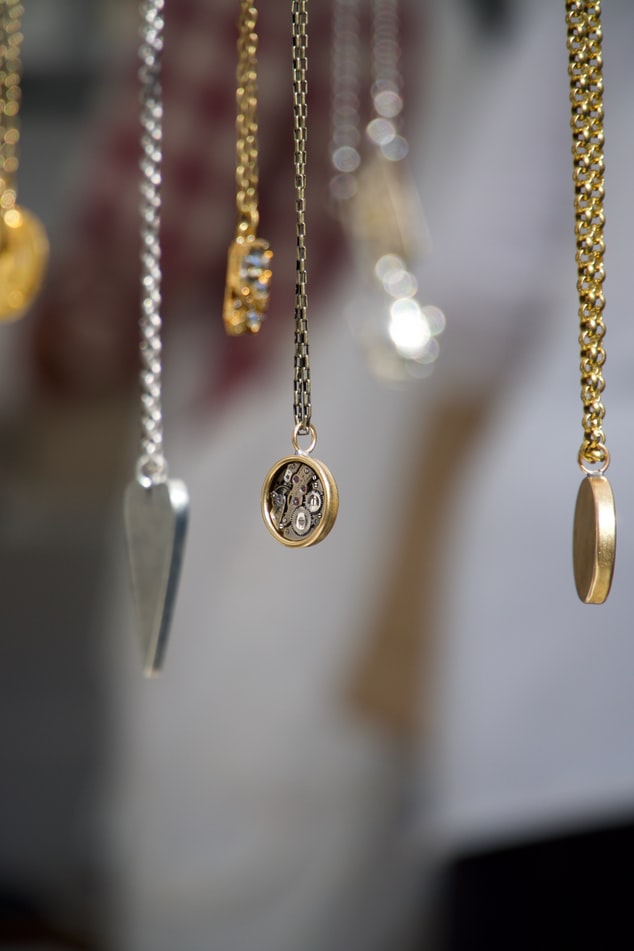 Back in the day, the choice between silver or gold jewelry was a fairly straightforward one. This is because most people based their decision on their skin tone alone. The general guide was that anyone with a warmer skin tone, or with yellow undertones, would look better wearing gold jewelry, and that anyone with a cooler skin tone, or with blue undertones, would look better wearing silver jewelry. Nowadays, very few people base their decision on these specific guidelines.
So, which metal is the right choice for you? Here are some tips.
The Pros and Cons of Gold Jewelry
Gold jewelry is simply stunning and works well when it comes to both F jewellery mens jewellery and women's jewelry. The stand out factor of gold items is that they are endlessly more durable than any other type of metal available out there, and they are much rarer too. However, these factors also mean that gold jewelry is usually quite a bit more expensive than its silver counterparts.
Another aspect to keep in mind is that there is more choice when it comes to gold jewelry. This is because there are many different types of gold. There's yellow gold, which is arguably the most common and 'classic' gold or rose gold, which has a rosy hue, and white gold, which has a silvery shimmer to it.
Note that some people are of the belief that gold jewelry is old fashioned and simply prefer the general look of silver jewelry. Therefore, if you are contemplating the choice of metal for an engagement ring or a gift, carefully examine the recipient's existing jewellery collection and consider their personality. This could be especially useful when selecting pieces from a boutique jewellery retailer like this one.
The Pros and Cons of Silver Jewelry
Silver jewelry is arguably the most fashionable option of the two at the moment, although this tends to shift back and forth over the years. Sterling silver jewelry is just as gorgeous as gold jewelry and is infinitely cheaper. However, as mentioned above, it is not quite as durable. Most silver jewelry will tarnish over time and develop a dull, worn aesthetic which may affect your desire to continue wearing it. All the more excuse to go in search of a new piece!
Another down side is that there is only one color choice when it comes to sterling silver jewelry.
Maintaining Your Gold and Silver Jewelry
No matter which metal you opt for in the end, you will need to maintain your jewelry over the years. Seeing as though silver pieces tend to tarnish more easily, they may require a tad more maintenance than your gold items. Simply grab a soft cloth, although a special jewelry cloth is preferable, and use either a tailored silver polishing product in the case of silver, and some warm soapy water in the case of gold. This will give your jewelry a good shining and get it sparkling again.
Finally, don't ever be afraid to mix and match. Layering silver and gold jewelry is one of the biggest trends of 2020, after all!