ICE cars and their impact on the environment is the hot topic on everyone's lips currently. Electric cars are having their moment finally, with global sales of EVs increasing by about 64% on last year.
Though saving the environment isn't the only reason to go electric. Where once all new car buyers cared about was often looks and reliability – electric cars are bringing a world of new technology available at our finger tips while we drive.
More power, less pollution
Power might be associated with gas guzzling V8 engines and muscle cars, but the dawn of EVs has changed that. EElectric cars generate much more torque than gas vehicles, as well as electric motors often eliminating the need for a traditional transmission – so the power goes straight to the wheels, and they're quicker on the start.
This was easily proven by the Tesla Model S P100 with Ludicrous+ Update. It clocked a stomach churning 0-60 mph time of just 2.28 seconds, making it the third fastest production car, just behind the Porsche 918 Spyder and Dodge Challenger SRT Demon.
The performance benefits of electric motors don't end there, they've allowed for entirely new drivetrain configurations like regenerative braking – this takes the kinetic energy usually wasted when braking and instead converts it back into electricity. Combining this with electronic limited slip differentials which can send torque to whichever wheel needs it most, you often have a much more responsive driving experience in electric cars.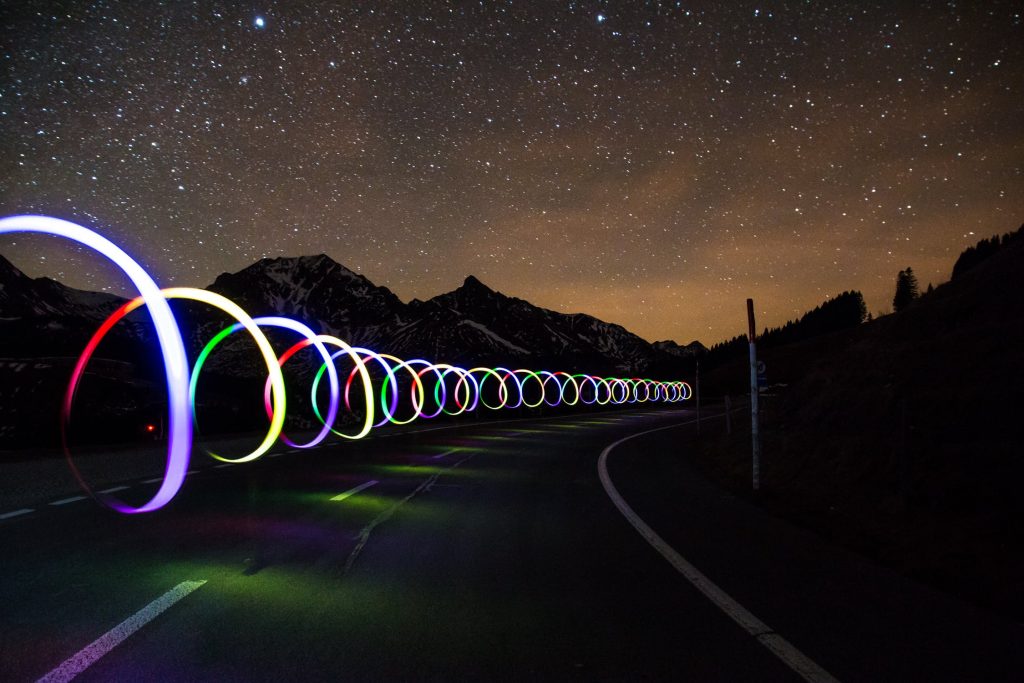 Addressing the pit falls
A big concern with EVs remains is their range. Although this has been somewhat addressed since earlier electric car models with longer range capabilities as standard, for regularly long commuters electric cars are still not a feasible option. But there's plenty of good news on the horizon for these drivers as new technology is addressing these common concerns.
Battery swapping isn't a new idea, Tesla have been claiming it's coming soon for years but are yet to implement it. Meanwhile in China, manufacturer Nio has implemented a battery swapping route from Beijing to Shanghai. It's free for NIO customers and takes around 6 minutes per swap – making it essentially no different to stopping to fill up your tank time wise.
Other countries might be a way off battery swapping schemes, but we might not need them as the way we use batteries may be changing soon. Last year scientists won a Nobel Prize for their development to the use of lithium ion batteries. Thanks to their research, they're claiming in the future with a fast-charging infrastructure drivers will see 10 minute charge times giving around 200-300 miles of range.
Additionally, wireless charging seems to be on the horizon finally. Car makers are expected to release wireless charging pads for electric cars having agreed a universal standard this year. The aim is to make it easier for people to charge their cars anywhere, both in public and at home.
It's just the beginning for EV technology
Electric cars can often feel and look futuristic, but the reality is this is only the beginning of their capabilities in mainstream production cars.
Chrysler revived their 'Airflow' concept from the 1930's recently, teasing a new design at CES 2020. The car looks as futuristic as any other concept car, but more interestingly examined how better to make use of the cabin space freed up by electric motors.
No longer a concept car, Lightyear have announced their first production car will be powered through solar panels that make up the car's roof and bonnet, meaning a self-powering car could eventually be a reality.
While one of the obvious benefits of electric vehicles is lowering our carbon footprint, new car manufacturers are taking this to new levels, integrating sustainability into their ethos. Volvo's Polestar have made their entire interior vegan and Fisker Ocean is using sustainable, recycled materials like abandoned fishing nets and plastics from the ocean.
The interior of electric cars is starting to look more and more like something out Star Trek. Head up displays and augmented navigation look to become commonplace in new EVs, while the colossal 48 inch screen in the Byton M-Byte is changing the way we look at infotainment systems entirely.
Saving the best until last, electric motors mean our cars could last longer. Electric motor lifespans already vastly surpass traditional engines – with EVs clocking in an approximate 300,000- 500,000 miles compared to the average US car lifespan of 150,000 miles – and this looks set to improve even further as Tesla have just patented their 1 million mile battery, opening up entirely new possibilities for electric cars in the future.