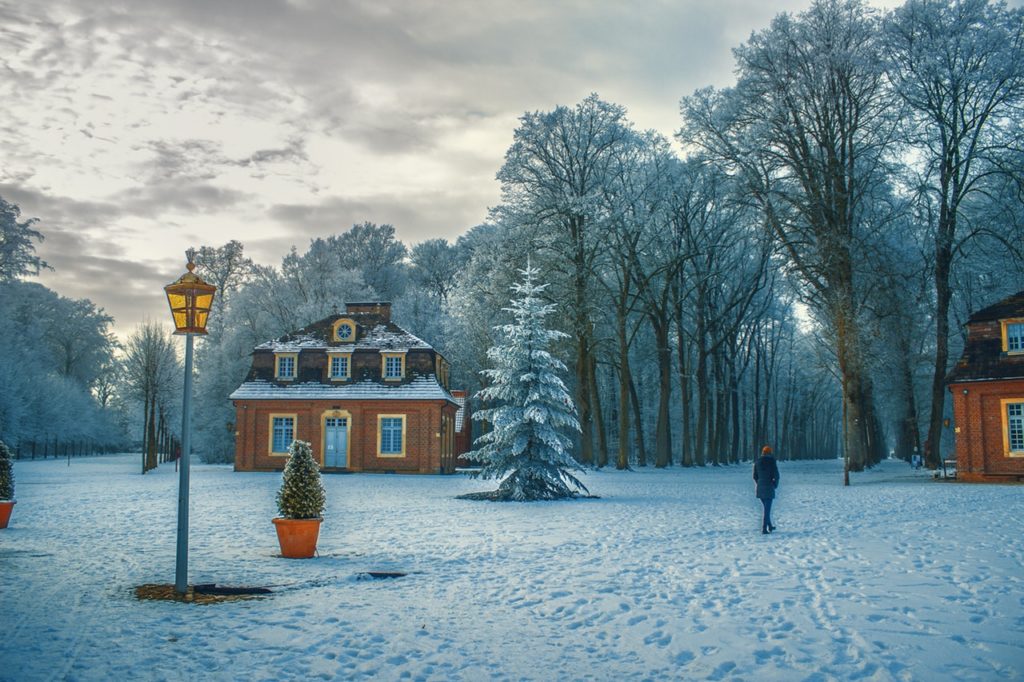 The process of moving to a new home can be very stressful at the best of times. New research from mortgage and loan broker Ocean Finance has found that 54 percent of those questioned aged under 25 have already lived in three or more places and that, on average, people typically move three more times before they are 45. That is a lot of moving around and some of those moves are bound to take place in less-than-ideal weather conditions such as during Winter months.
If you're moving during the cold Winter months, your move comes with the additional chaos of inclement weather conditions and potential hazards during the move. Of course, there are pros and cons to moving in the Winter months but, either way, it is best to be prepared for the conditions you will be moving in.
Here are five ways to survive your move during these Winter months and make the whole experience more enjoyable.
Clear The Decks
Snow and Ice, while beautiful, can be very treacherous during a move. The last thing you will want to deal with is arriving at your new home for it to be inaccessible due to ice or snow fallen the night before.
To ensure the safety of yourself and those helping with your move, try to arrive at your new home before any actual moving takes place and check all accessible areas of your house for hazards. Ensure that all walkways, paths and pavements leading to and from your new home are free of snow and ice, and do not have any other obstacles blocking the path. It is recommended to bring along a snow shovel, gritting salt or sand and any other ice-melting and snow-clearing tools to help clear the way.
Hire a Professional Removals Company
To ensure your move goes as smoothly as possible and to eliminate a large amount of stress off your shoulders, it is highly recommended that you hire a professional removals company to move your items for you. The benefits removal companies offer are great and really do lighten the load off your shoulders (both figuratively and literally) on the day of your big move. However, it's important to do your research and find a professional and reputable mover to complete the job. "Doing your due diligence will pay dividends. Always contact a minimum of three removal companies and be sure to check that they are accredited and approved by the British Association of Removers (BAR)," advises Neil Pertoldi of respected UK and international removals company, Abels Moving Services. "Show up to their premises unannounced to get a clear indication of how they conduct their business. Tatty trucks and warehouses are a red flag and will often be a sign of poor quality work practices," he adds.
Dress Appropriately
This may seem obvious, but it is something that can easily be overlooked during the hustle and bustle of moving. Ensure you wear very warm, comfortable clothing that you can easily move your arms and bend down in. Wear durable, non-slip shoes (preferably) that won't pinch or hurt your feet in any way and that allow for traction. It is also worth using thicker work gloves to protect your hands and provide a strong grip so fragile items and boxes do not slip from your hands.
Protect Your Items from the Cold
There are packing arrangements to consider for both Summer and Winter months to make sure your goods make it to their new home in good condition. In the case of Winter, the low outside temperatures can have an impact on items such as liquids as it may cause them to freeze or break. Wood can also be susceptible to damage from harsh conditions so items such as antique wooden furniture should be covered with protective packaging to shield their surfaces. Electronics and musical instruments are also at risk at very cold temperatures so taking extra steps to ensure they are protected is a must. Keep instruments in their cases and try to bundle up electronics in warm fabrics or protective cases where possible.
Glass and houseplants are particularly vulnerable to cold temperatures so try to limit their exposure to the elements as much as you can.
Prep Your Car Before You Move
While a removals company will take care of moving all your furnishings and goods, you still need to get yourself and your family to your new home. You will want to make sure your car is Winter ready well before the date of your move. Have your car undergo a Winter service to ensure everything is in working order. It is also a good idea to ensure you have ice scrapers, blankets, torches and other useful items in your car just in case you may need them.
Moving during the winter months can be hectic but these tips will help you have a pleasant Winter move and start your new chapter in life on the right foot.