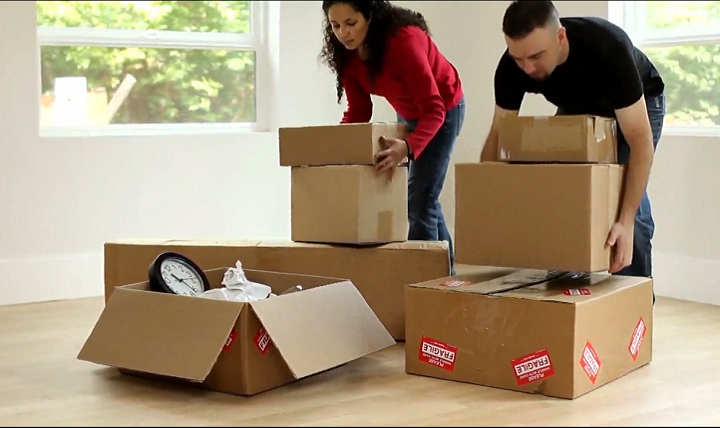 Moving house is an expensive time. There is a lot to pay out for including the down payment, taxes, the first mortgage or rent payment, signing up with utility companies (and closing down old accounts) and potentially even buying new furniture. So if you can save money and not have to hire a removals firm that can really help your budget, even if it does making moving day a little trickier. If you do decide to do down that route, here are some tips to help it go more smoothly.
One At A Time
When you start to empty your old house, do it one room at a time or you'll get confused and things can easily get missed. Start upstairs and work methodically. Not only will this help you in the packing process, it will also help you when you arrive at your destination because as you take things out of the van, you'll know exactly where they need to go. It saves stacking boxes up in the hallway or outside because you aren't sure where else to put them.
Use Good Boxes
One of the most important things to consider is the type of box you're going to use. Don't just use standard cardboard boxes because they are just too thin and flimsy (even if they don't feel it), and you don't want to be carrying a box full of precious ornaments or your best wine glasses only for it to fall apart and everything in it to crash to the ground. Find strong, durable boxes to protect your possessions – you may need to purchase these, but if you're saving money by moving yourself you should be able to budget for them. Remember to write on each box with a marker pen which room it needs to be put into at the very least (it's even better if you write a short description of what's in there too).
Use Your Clothing
How much clothing do you have? Probably more than you realize when you start to pack it all away! This is the ideal time to have a clear out and give some of your clothing items away to Goodwill, or even dump them if they're really old and worn. Only take with you what you are going to use, and this will make things much easier for you.
When you are packing your clothing, try to use it where you can. You can add it to half filled boxes to pad them out, and you can use soft items to protect breakables too – you can even put glasses and ornaments inside socks to keep them safe.
Get The Right Vehicle
After you've packed everything up and you're ready to go, you'll need the right kind of vehicle to take everything to your new place. That might be a trailer tagged onto the back of your car or truck (you can use a roof rack from 4WD Supacentre for added carry space) or you might hire a larger van. It's going to depend on how much you have to actually move. Make sure this is organized well in advance so that you don't have to make multiple trips. This is especially important if you are moving a long drive away.