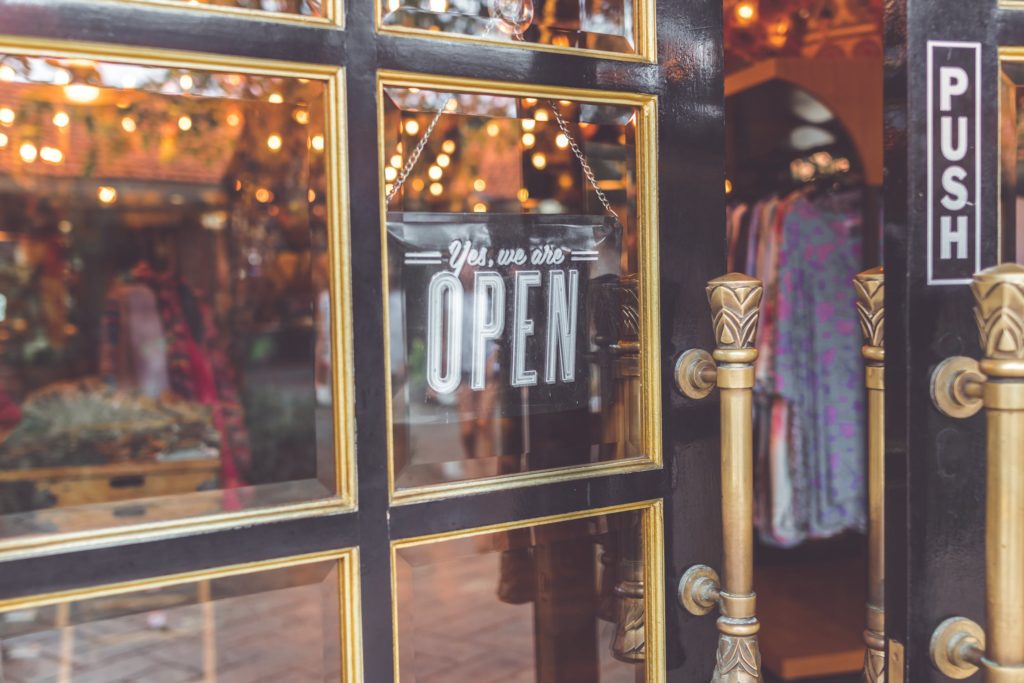 Congratulations! You've achieved a major accomplishment of securing a commercial space to sell your products. This is an exciting endeavor and there are so many elements to consider. Once you've reviewed the paperwork and official signed it, you have free reign to make the space your own. Besides, in order to have a thriving and profitable boutique, you need to have customers. In order to get people through the doors, it's a good idea to make the space look as attractive as possible. Consider these tips in order to create a beautiful storefront boutique.
1. Think about the window displays.
Most storefront boutiques have large windows. Use that space to advertise the name of the boutique and what's inside. Create eye-catching window displays that include artwork, the products and an invitation to come inside.
2. Decide the color scheme.
You can decide that you'd like to change the colors based on the season. You can also opt for a neutral palette that'll always work. With every project within the store, make sure there is a level of cohesiveness and consistency. The details really matter and you don't want to create an environment that looks haphazardly.
3. Determine the layout.
Consider the flow. You'll want to make sure that you position the cash register in an area where you can keep an eye on what's going on. Decide where the fitting rooms will be in proximity to the front door. Decide if the bathrooms will be for the public or not. These are small details to consider in order to create a space that makes sense and feels organic.
4. Create custom and eclectic pieces.
Whether it's the funky chandeliers or the custom desk used in the check-out process, find ways to customize your space and make it unique to your store. Hire an amazing carpenter to create beautiful wooden pieces of furniture for your boutique. As these projects come together, make sure to use protective items like Aqua Shield. Between the carpentry, painting and sealing of the various pieces, it's easy to do some damage. Protect the space by using TRIMACO products. After all, you don't want to ruin your boutique's foundation before it's open for public use.
5. Make it an experience.
When people step into stores like Anthropologie, they don't just come in because the clothing is pretty. You can find pretty clothing anywhere. However, when a person walks into Anthropologie, they're greeted with an experience. Every detail plays on the senses. The lit candles provide sweet scents that cater to the sense of smell. The beautiful displays intrigue the eyes. The whimsical music is heaven to the shopper's ears. Find ways to make your boutique unique and unforgettable. Once you carve your own path, maximize it throughout the store.