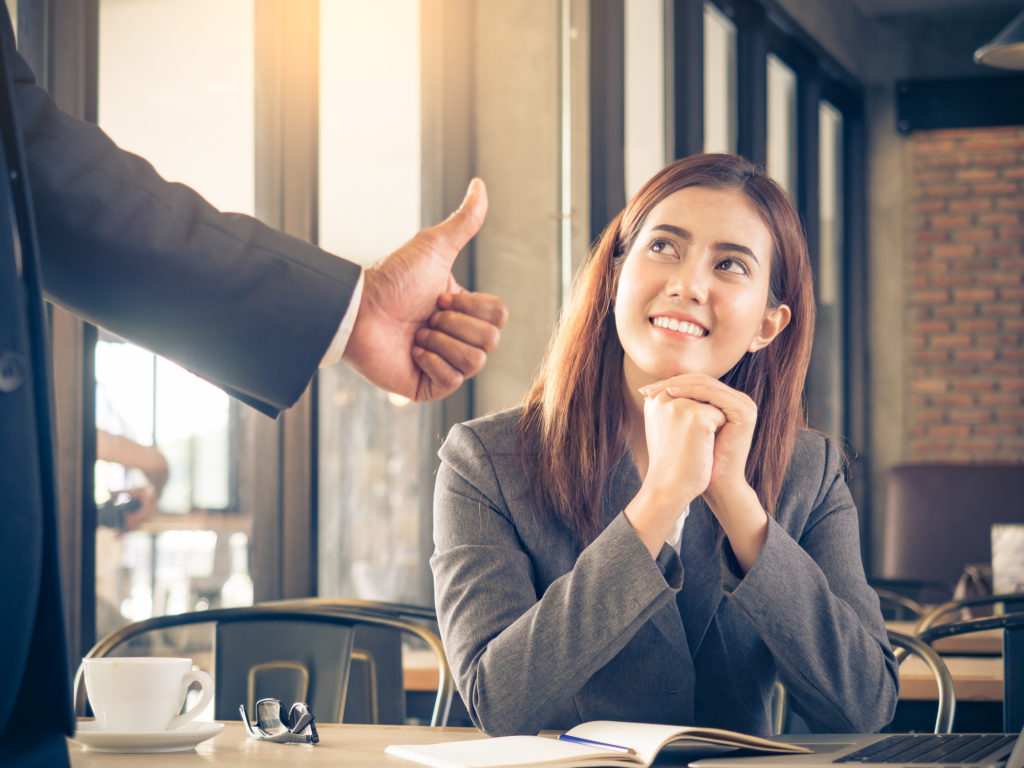 Your business is only as strong as your employees are, so check out this ultimate guide on how to find good employees to help you recruit the best!
There's one thing every successful business has in common: a strong team. Whether it's a multinational corporation or a small business that's just getting started, the best companies in any industry are the ones who recruit the best talent.
But, finding the right employee isn't based on talent alone. Sometimes, it pays to hire for character and train for skill, rather than to bring someone on for talent alone. Building a team requires individuals with strong communication skills, innovative thinking, and a general standard of professionalism.
That's not something you can gauge on a resume alone. Here's the ultimate guide on how to find good employees for your business to help you build your team.
Create a Clear, Interesting Job Description
Like any other business function, you have to start with a goal. Sit down and assess the needs of your team one by one. You may just need to find one good employee to fill the position of someone who recently left, or, you might be expanding an entire department.
This will have a big effect on how the rest of the hiring process goes. But, it all comes back to the purpose each person on your team serves. Write the job description in a way that clearly communicates your expectations.
Don't make it all about work, either. Just as you're looking for resumes and CVs with a bit of character, you should make the effort to add a bit of company culture into the job description. This can be expressed in the way you write your bullet points, or as a supplemental paragraph at the end of the job description.
The way you communicate the company culture is how you introduce yourself to potential employees. The job description can make the difference between finding employees who perfectly fit your needs as well as your work environment, or those who are only there for a paycheck.
Get the Word Out
Once you have the job description written out, it's time to post the opportunity and get the word out. Many potential employees search job sites like Honor Society first. They talk to recruiters or scroll through job posts to get a feel for what their next career move could be.
You have to meet these people where they are.
Post on Job Sites
There's no reason to limit your exposure to one job site. Post your new job opening on social media, the company's website, and on professional networks, too. This helps speed up the employee search.
Not to mention, it gives you the chance to develop creative ways to recruit employees. Find ways to make your social posts exciting. See if you can turn customer lead generation tools into strategies that help you reach out to the top talent in your industry.
The more you think outside the box, the better quality of potential employees you'll hear back from.
Talk to Your Team
Sometimes, finding good employees is as simple as hiring within, or at least seeing if anyone on your team knows of someone who needs a job.
Think about it: the entry-level marketing assistant you just hired recently graduated with classmates in the exact same or a similar industry. Their old roommate may be the graphic designer or videographer your team is missing.
The professionals who have been at your company for a while may know some people, too.
These are individuals who have spent years building their professional network alongside their career strides within your business.
Talk to your team. You never know which people in their network will be a good fit for your company. Reach out to other professionals in your business network, too.
Schedule Interviews
With the right job description and a good level of exposure out there, you should be hearing back from potential candidates pretty soon. At this point, it's time to start conducting interviews.
Think of interviews like a (professional) first date. It's your chance to get to know the actual people behind all the emails you received with resumes attached.
Do Multiple Interview Rounds
Just like you don't necessarily commit to a romantic partner after the first date, you shouldn't make a hire on the spot, either. Conduct 2-3 rounds of interviews to make sure you've truly found the right person for the job.
Setting up interviews in multiple rounds allows you to narrow down your options little by little. As much as you may want to get a position filled right away, it's better to take your time than to rush and hire the wrong person.
You can choose to conduct group interviews or to schedule each round individually. Either way, this is part of the how to find good employees process that you can't skip.
Get Other People Involved
Another benefit of multiple interview rounds is the chance to get other people on your team involved. You may think you've found the right choice until a colleague mentions something positive about another candidate you hadn't yet considered.
Not to mention, whoever you hire is going to end up working with the whole team, not just you.
You want this person to be able to assimilate quickly and get along well with the rest of the people in your office. A panel interview helps set things in motion before a candidate even gets the job.
Make the Job Offer
The final step in the hiring process is to make the job offer. After a few interview rounds, you can do this in person if you'd like. Or, go the traditional route and send a follow-up email or phone call after your top candidate's final interview.
The job offer should lay out all the details in the job description, as well as company information, salary details, and available benefits. Sometimes, you may get a little pushback. Experienced personnel may want to negotiate their starting salary or vacation time.
Most of the time, though, everything goes smoothly at this point. By the time an employer ready to make the job offer, most candidates are well aware of their expectations and compensation, and ready to get to work.
How to Find Good Employees and Keep Them
No matter how many people you plan to hire this year, keep one thing in mind: retention. It serves you no good to know how to find good employees if the business experiences a high level of turnover. You have to make the effort to make employees feel appreciated as well as challenged, and like they have a voice.
On the other hand, there are moments when you just need to let employees relax. Consider starting a monthly or bi-weekly happy hour to give everyone a chance to let off some steam and bond as a team.
For tips on how to transition from work mode into happy hour, click here.