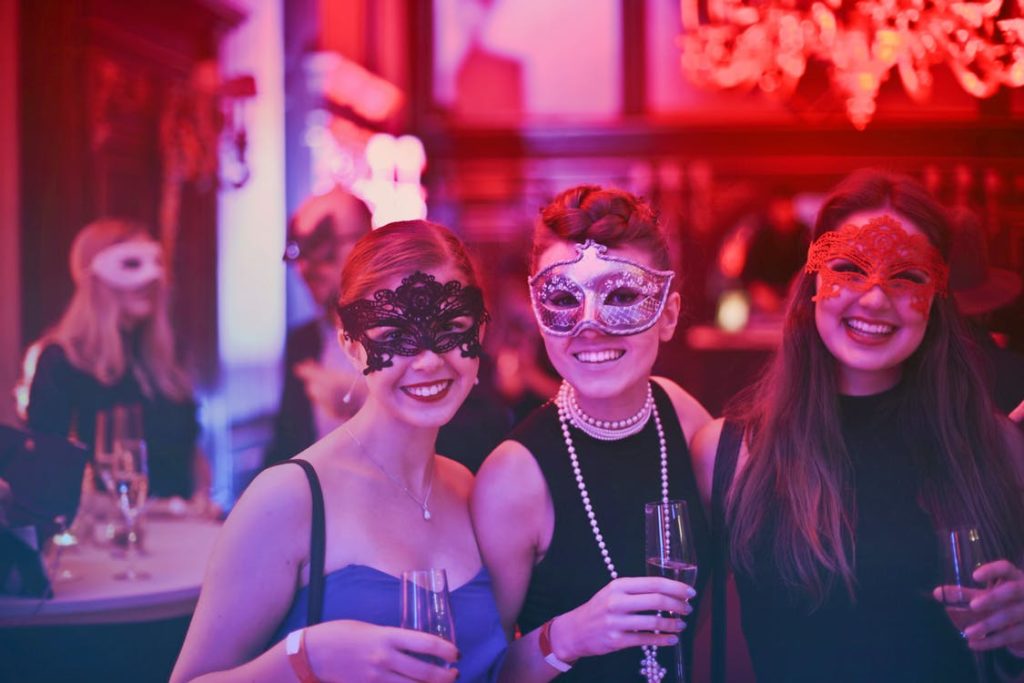 There is no better way than to celebrate than with the return of full-scale glamour no matter what your schedules like. There is simply nothing better than an abundance of micro-minis, sequences, metallic hues and great tailoring to help get yourself in the mood for any occasion – There is much to be said about a dazzling mood-enhancing party-piece. Yet, some occasion allows for a more suitable awe-inspiring outfit than others. No matter how many late night tinder dates, or infamous girls dinners you have, with a few helpful attire tips we can take you straight from your overnight conference venue or your eight hour strategy meeting – right to happy hour at your favorite local bar.
We all know how hard It is to balance an outfit that is 'NSFW' – not suitable for work – and something that says, 'hey I'm fabulous and I like to party'. There is a very fine line trying to balance getting this look just right – but it is, oh so important, for both your self-esteem and for your fierce spirit. Life in general is all about dodging minefield and trying to keep your head above water – in even the toughest of situations, and quite frankly everyone could use a little joy, a little time to cut loose and throw caution to the wind. But of course, most of the time your work somehow feels different about your desire for excess, for over the top – for more and you don't want to get fired, life is even tougher if you're jobless – no matter how well dressed you are. So here are some sure-fire ways to feel so fabulous and impress your most fashionable friends but your boss too. Here are our top tips for upping the anti on your work attire.
Rule 1 – Abandon Your Daily Uniform of Blue Jeans
Abandoning your daily uniform will set a precedent for your all your attire if you slowly start introducing more decorative pieces to your everyday outfits. No one in the office will bat an eyelid if you walk into the end of year Christmas party dressed as Grace Kelly but you can just ambush them with all your fabulousness – this can be done over a period of two weeks. Just like Taylor Swift threw in the towel changing her old self for a new more dangerous version of herself and so can you. The best thing to do is start small and work your way to up to fabulous. You want your colleagues never to be sure what to expect you to wear come Monday morning, and wait in anticipation for what it will be that shocks them this week – They will eventually expect you to set the dressing precedent and expect nothing more than for you to be overdressed.
Rule 2 –  Adorn Yourself in Jewels
This season interpretation of glamour doesn't have to come at a ridiculous price or even have to involve clothing – cue ready to wear jewelry. If you know anything about fashion you will know that the jewelry trend is at an all-time high this season. With a variety of different styles and elements been seen on international runways around the globe – from Dior's woven bracelets to Gucci gewgaws, these elements are the new tricks to transform any outfit you have in your wardrobe from drab to fab. It's the new order of fashion that has the magic power to make you feel like royalty with just the click of a clasp. Don't be afraid to be daring and playful with jewelry – there can't be any gasp due to the size of your earring or any whispers from HR because your necklace is too risky. Jewelry is the ultimate way to bend the fashion rules. – you can't help but feel fabulous and flirty when you are adorned with jewelry whether it be a designer or your homemade macaroni necklace – sprayed gold of course.
Rule 3 – Mix & Match
Don't be afraid to mix and match different textures; this is a sure-fire way to make your wardrobe choices feel bold and brilliant even if they are seemingly simple, denim on denim or the pop of a sequined top against a pair of tartan pants always makes a great statement. This shows off your creative flair, and you desire to make interesting choices. This season metallic are all the range so slip some silky metallics into your everyday outfit choices – it is bold and beautiful, making you feel like an old school futurist who is here to school your colleagues on the benefits of self-expression. However, mix and matching any patterns or textures isn't as easy and it sounds, and you can often end up looking like you got dressed in the dark. You want don't want people thinking you came to the end of year party dressed as a poorly wrapped Christmas present – you don't belong at the foot of the tree – you are a star girl and belong at where you can shine – at the top. Here are some simple two simple tips for mixing patterns like a pro.
Mix various sizes of textures together: big knits & sequence
Mix rough and soft textures together
With the ultimate tools in your repertoire to nail one of the most difficult balancing acts in fashion, and no we're not talking about balancing your calorie count but your rather your transition from work attire to the perfect after works drinks outfit. There is nothing but fame and fortune awaiting you so don't be afraid to take on this challenge with confidence and creativity. Let your inner light shine all the way into through 2018 as you welcome all it has to throw at you with open arms and killer clothes.