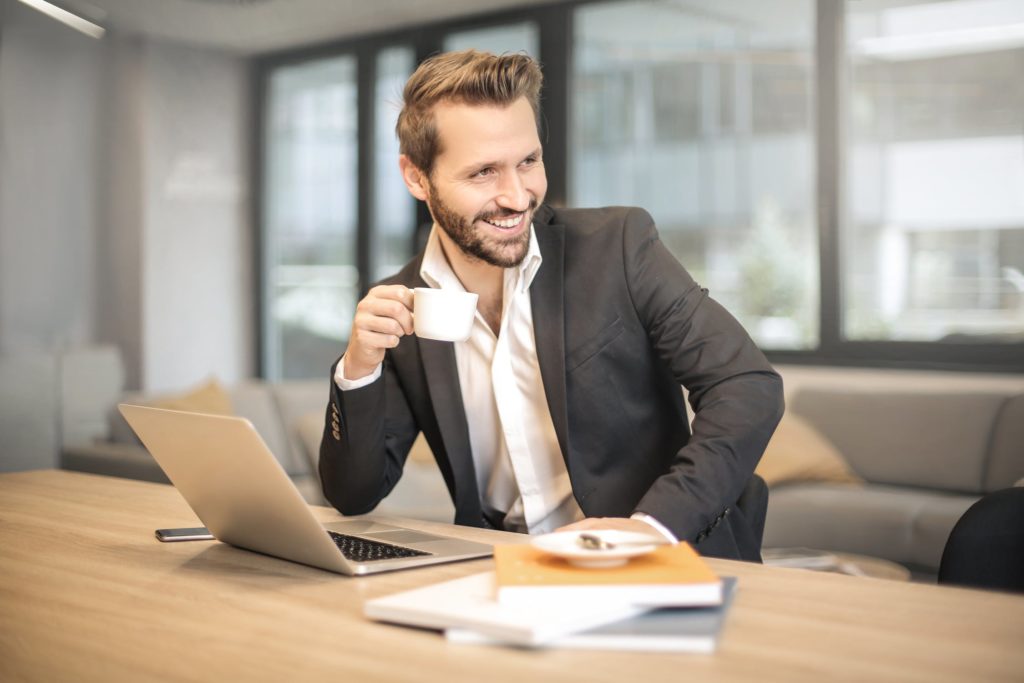 Small businesses are an important part of the economy and starting your own can be a wonderful venture to undertake. People set up their own businesses for a variety of reasons, from wanting more financial independence and autonomy at work, to coming up with a unique business model which they feel fills some sort of gap in the market. However, you need more than just an idea for your business, and there are many factors which you will need to consider. If you are not sure where, to begin with your planning, here are some pointers to help get you started.
Initial idea
There is no business without an initial business idea, and it is likely that if you are thinking of setting up your own brand, you will already have thought of a product to sell. However, if you have yet to decide what you want your business to be about, then this is the first thing you need to consider. There are lots of different sectors you could go into in business, from technology to animal care. No matter which sector you choose, most business models will either be based on a brand-new product or service, or your own version of something which already exists on the market. If you are unsure what it is you would like to do, consider where your own interests and skills lie. For example, if you enjoy the hair and beauty market, you could consider setting up a stylist service or becoming a mobile hair and makeup artist.
Research
Once you have a rough business idea, you will then need to conduct some in-depth research. While in theory, any business idea is profitable, in reality, it really depends on the current market. For a business to be successful, it needs to fulfill consumers needs, and bridge some sort of gap in the market. Consider who you intend for your target market to be and whether your product or services will suit people within that demographic. For example, if there is an existing product which is currently more suited to women under 30 years old: one way to bridge the market might be to develop this product so it tailors to both men and women and is something people over 30 might want to by. First-hand research is important to make sure your information is reliable, so consider holding a focus group with your target market to discuss your proposed product plan. You will also want to consider how strong your existing competition is; Too many existing businesses, especially in close proximity to your own, would hamper the profitability of your product, due to there being less consumer demand.
Business plan
Once you are firmly decided on your business idea, and you've found that the market research suggests it would be a profitable venture, the next step is to get everything down in writing. Your business plan is a document which contains all of the basics about your business, from products and services and target market, to the goals for your business and a set plan for how you plan to achieve these targets. An in-depth plan should also include forecast profits based on your research. A good business plan is not just important for your records but will also be an important aspect of helping you get any funding you might need. For example, most investors will require you to present a pitch to them, and they will expect to see a detailed business plan before agreeing to invest with you.
Finances
Depending on the planned size of your business venture, you won't need too much start-up capital. The amount of initial funding you will need will depend upon several factors. These include the amount of stock you will need to buy, building costs, employee wages, utility fees, marking and advertising, and any other extra expenses you will need to budget for. If you don't have enough money to go it alone, then you might want to consider getting a business partner. Not only can a business partner help fund your business, but they can also help you to shoulder some of the responsibility, taking away some of the pressure of being an employer. Alternatively, you could try and get one or multiple investors involved, in return for shares in the company. This is an option many people go for, as investors will have less input in your business (depending on the size of their share).  If you would prefer not to have any form of partnership with others, then you could consider getting crowdfunding, or another option would be looking borrowing money from this loan site.
Business structure
Your business structure impacts a lot of variables within your business because different types of business entities are operated differently. A sole proprietorship is a business which is formed, managed and controlled by a single person (i.e., you). In a sole proprietorship, you make all of the decisions, and all profits and losses come to you. Businesses which use this model include anything from a boutique to a café. This is a very easy to manage business structure but puts all liability on you. A general partnership is similar to a sole proprietorship, except the business is owned by two or more people, who all have responsibility for the business operation, though each may be allocated different roles. In a general partnership, all owners will have unlimited reliability, unlike in a Limited Liability Partnership (LLP).  While a partnership will require less capital for you as you will have other people to support you, a downside is that you will have less autonomy over the business compared to if you were the sole owner.
Location
You will need to choose a base of operations for your business, and this will depend a lot on your business model. If you are conducting a mobile service, such as a hairdresser, or a freelance business, such as being a writer, then a home office would be more than sufficient. If you need a larger office space, then you could consider whether you want a shared or private space: the larger your business is, the more space you will need. If you are operating a retailer, then you will want shop space (unless you will be selling through e-commerce).
Legalities
There are many legalities which come with owning your own business, from having to pay different forms of tax to obtain business licenses and permits. A license is your proof that you have been granted permission to set up a business in a particular location. On the other hand, a permit is a specific type of license which shows you have undergone an inspection of some kind, such as a health and safety permit. You will need to apply for your necessary permits and licenses, and one way to do this is through the Small Business Administration.
Employment
Once everything for your business is underway, the next step is to hire your employees (if you intend on having any), as you will want to make sure you have everyone set up for your opening day. You'll want to interview all your employees to make sure that they have all the qualifications and skills you are looking for. Alternatively, you could consider outsourcing work to independent contractors. Even if you are going it alone and not employing anyone, you should still ensure you have a support system in place, as starting up your own business can be incredibly stressful. You may find it helpful to network with other business people who can give you advice on your startup, and also help set you going in the right direction.
Branding
Next, you will want to consider what your 'brand' will be. Branding is important because a recognizable brand is automatically favored by customers. Your brand identity is established through your brand name, logos, brand colors, slogans and taglines, specific fonts, images and recognizable mascots or faces of the business. Once you have established these, whenever a customer comes across these factors in their daily lives, they may automatically be reminded of your brand. However, branding is about more than just visible aspects; it is also about how your customers feel about your brand. You need to create a trustworthy and reliable image because this is what consumers value above all else. Trust is one of the main driving forces behind consumers choosing well-known brands over generic brand products.
Marketing
Finally, you need to promote your business through marketing and advertisement. You might want to set up a marketing plan to make sure you are hitting your goals and staying on track. You will want to target advertising to your chosen demographic, so consider what advertising methods different people will be more likely to respond to. If you have not got a lot of experience in advertising, then it may be worth employing a marketing agency, who can help you to draw up your marketing plan, assist you in coming up with an appropriate advertising budget and follow through to ensure you meet your promotional goals.