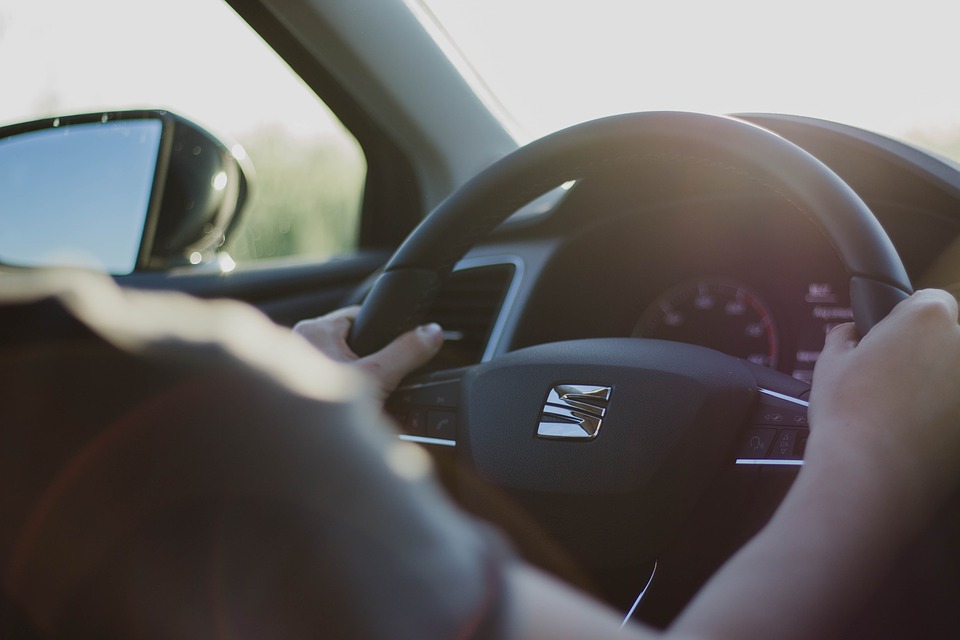 In 48 states drivers are required by law to have auto insurance. No matter how much money you have, no matter what type of car you drive and no matter how clean your driving record may be, insurance is a must. Each driver has to get insurance on their own, which can be a complex process.
There are dozens of insurance companies, offering even more plans that are filled with industry jargon. Many factors go into the types of auto insurance and rates that are available. Some factors are out of your control, such as age. Certain driving violations like getting a DUI can also impact your auto insurance.
When you know what you're looking at you can make sure you get the best auto insurance rates possible. Here's a quick rundown of different terms and types of auto insurance you may come across.
SR22 Auto Insurance
If you've never heard of SR22 auto insurance that's probably a good thing. SR22 is a special type of insurance documentation that's required if you've been caught driving without insurance in the past. The SR22 documentation proves that you do in fact have auto insurance. Visit this web page for additional reading on SR22 auto insurance.
Uninsured and Underinsured Motorist Insurance
According to a study by the Insurance Research Council (IRC), approximately one in eight drivers are uninsured. Almost as troubling is the fact that 30% of drivers are underinsured, meaning they don't have enough coverage to cover all of the related expenses.
Uninsured/underinsured motorist coverage is insurance that protects against the other drivers on the road. If you're in an accident caused by another driver who's underinsured or uninsured this type of policy will go into effect to provide coverage for bodily injuries and personal property damage.
Liability Coverage
Typically, state requirements dictate that every driver has a certain minimum amount of liability coverage to get a license or register a vehicle. Liability cover goes into effect anytime you cause an accident. It pays for expenses the other party incurs due to the accident. There are two types of liability coverage for auto insurance:
Personal Property Liability Coverage – Whenever you're found to be at-fault for a vehicle accident your liability coverage pays for damage done to personal property.
Bodily Injury Liability Coverage – This type of liability coverage pays for medical expenses and personal injuries when you're at-fault for an accident.
It should be noted that liability coverage does not pay for damage to your own vehicle or medical expenses for anyone in your car.
Collision Auto Insurance
As the name suggests, this type of auto insurance provides coverage for your vehicle if you're in a car wreck. The damage to your car will be covered whether the accident involves another vehicle or a fixed object. If you have a car loan or lease the lender/dealer may require that you have a minimum amount of collision auto insurance.
Comprehensive Auto Insurance
For all those things in life that can cause damage to your vehicle, there's comprehensive auto insurance. It provides coverage for things like hail storms, break-ins and vandalism. Basically, any damage that isn't caused by an accident can fall under comprehensive auto insurance. That's why it's sometimes called "anything but collision" coverage.
Comprehensive auto insurance isn't required by law, but it does offer advanced protection. Often insurance companies will bundle collision and comprehensive auto insurance together in a single policy. Like collision auto insurance, a lender may require that you have comprehensive insurance while you're making payments.
Personal Injury Protection (PIP)
You can add personal injury protection to your auto insurance policy for additional medical coverage. PIP typically covers medical expenses like:
Medical treatment
Rehabilitation
Funeral costs
Replacement of medical devices
Loss of income due to medical problems
Medical payment coverage is similar insurance add-on, but it usually doesn't cover as many expenses as PIP.
A vehicle is a huge investment that needs to be protected by adequate insurance. There are a lot of auto insurance products out there, but no one plan is right for every driver. Take the time to weigh your options and always opt for the most coverage you can afford.