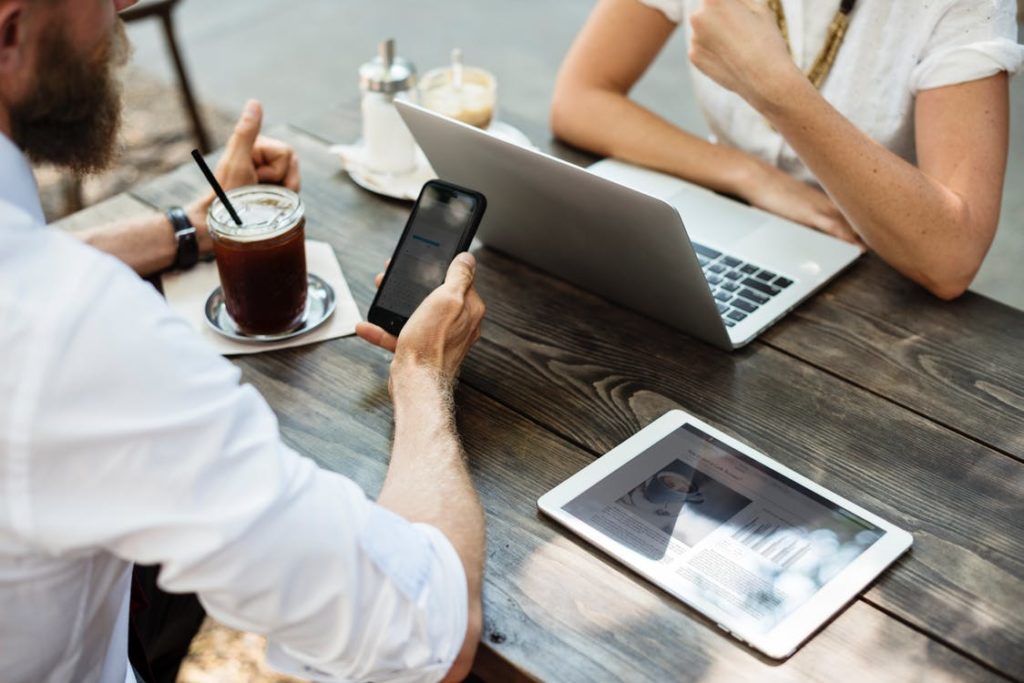 With increasing digitalisation, more and more investors and advisors are turning to mobile devices and online applications for investment information and resources. Finance professionals need access to market news and reliable data. Today, this is easier than ever courtesy of an increasing number of mobile finance apps. These apps provide professionals with a wealth of virtual portfolios, calculators and real-time streaming information.
Designed to make life easier, wealth management apps ensure analysts have financial information at their fingertips. Financial markets are fuelled by instant information and these apps are an indispensable asset for those wishing to stay at the peak of their profession. While many of the apps are free to download, several offer in-app, top-up purchasing options.
1) MarketWatch
For: iPhone and iPad
Cost: Free
The MarketWatch app delivers the latest business news, financial information and market data. From breaking news stories and in-depth analysis to the latest market information, MarketWatch streams updated data in real time.  You can even receive market-moving alerts on your mobile device.
2) Bloomberg
For:  iPhone and iPad
Cost: Free
Bloomberg gives you comprehensive access to global business and finance news and market data. The app provides updates and analysis, whenever and wherever you need them. With various portfolio tracking tools, you can customise the app to monitor stock portfolios and receive continuous alerts on global stock positions.
3) Yahoo Finance
For: iPhone and iPad.
Cost: Free
Yahoo Finance allows you to follow your stock interests and receive personalised news and alerts. The app allows you to access real-time stock information and investment updates, enabling you to stay on top of the market. From tracking portfolio performance to comparing stocks, courtesy of interactive, full-screen charts, Yahoo Finance boasts sleek, intuitive navigation. You can add stocks to watch lists to work with real-time quotes or move beyond stocks to track everything from currencies to commodities.
4) Seeking Alpha Portfolio
For: iPhone and iPad.
Cost: Free
Be the first in the know with news alerts and market analysis on the stocks that are important to you. Seeking Alpha offers real-time, concise news, created for rapid reading. With advice and analysis from investors and industry experts, Seeking Alpha's community of contributors and commenters provides information that can uncover market opportunities. The app gives you all the information you need to keep pace with your portfolios, whenever and wherever you need it.
5) StockTwits
For: iPhone and iPad.
Cost: Free
StockTwits allows you to keep your finger on the financial market pulse, enabling an instant update on new market trends. From updates to analysis, thousands of real investors and traders share their knowledge. Uncover trending stocks and build a watch list to catch up quickly on your stock concerns. Users can connect and collaborate with top investors and traders to make better decisions. Similarly, you can trade for free using Robinhood.
6) ClosingBell
For:  iPhone, iPad, and iPod touch. This app requires iOS 8.0 or later.
Cost: Free
ClosingBell allows you to discover investment opportunities, by leveraging the collective knowledge and real trading activity of thousands of stock market traders, managing millions of dollars in assets. ClosingBell offers self-proclaimed, 'collaborative stock trading.' You can connect your brokerage account to purchase stocks securely from ClosingBell. A ClosingBell subscription is optional, however, it will provide insight into what the community is buying and selling and what the best performing analysts are rating, courtesy of ClosingBell's unique platform that tracks and ranks stock pickers.
7) StockWatch
For:  iPhone and iPod Touch.
£2.99
This app takes your investment tracking to the next level. Track your investments, quickly and easily, from the convenience of your iPhone or iPod Touch. With StockWatch, you can track unlimited stocks, mutual funds, futures and more. Featuring personalised and customisable portfolio watch lists, StockWatch boasts full-screen basic and technical charts and a sync service, enabling you to back-up your data and share it across multiple devices.
8) CNBC
For: iPhone, iPad and Apple Watch
Cost: Free
Get fast, accurate and actionable business news, financial information and market data courtesy of the CNBC app.  No matter where you are, stay on top of the market with breaking news alerts. From real-time stock market quotes to pre-market and after-hours trading data, the CNBC app allows you to track your stocks on your desktop or any mobile device. In-app purchases allow you to unlock further content with the potential to uncover data trends and investment opportunities.