Valentine's Day can be a particularly expensive holiday for couples, especially if you want to go out for a romantic date. The restaurants will be overbooked, the lines at the movies will be long and all of the events will be overpriced for the sake of the holiday. Instead of spending all of your money at crowded venues, why not stay at home and get creative with your Valentine's Day present. Here are some wonderful DIY ideas that will celebrate the romance of the holiday without breaking the bank.
If your significant other is a foodie, you can woo them with a dinner that will taste just as good as a dinner from a fancy restaurant, without the high price-tag. If you want your Valentine's Day dinner to really surprise your partner, you should make more than one course — you should at least prepare an appetizer, an entrée and a delicious dessert. Pair the dinner courses with wine or cocktails and your dessert with a nice cup of coffee or tea. Your partner will be wowed by your attention to detail, along with your impressive cooking skills.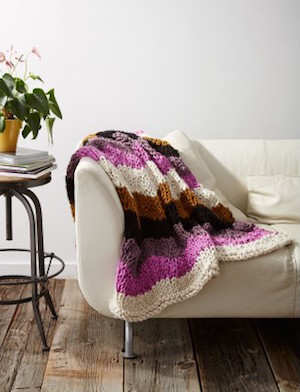 If you aren't comfortable with your skills in the kitchen, try a different craft like knitting or crocheting to warm your partner's heart. Make a cozy blanket for your date-night in and let your partner know it's specifically for curling up on the couch together. To see what kind of blanket or afghan you should make, go to the website Yarnspirations to find patterns and ideas. You should also use the website because it has the best selection of yarn online— you can find whatever yarn brands, fibers or colours that you need for your project with the click of a button.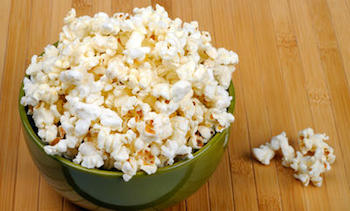 On Valentine's Day, give your partner the blanket and tell them your plan to cuddle and watch romantic comedies for the rest of the night. Pair your present with a big bowl of popcorn and two glasses of wine to complete your movie-watching experience. This present will be perfect for your date-night and for any other night when you want to snuggle on the couch in front of the TV.
If you don't have enough time on your plate to prepare an exquisite meal or a hand-knitted blanket, you can still make a thoughtful gift for your Valentine's Day at home. You can make them a mason jar craft where you fill the jar with fifty-two reasons why you love them so that they can open the jar every week and pick out a new message. For a more ambitious project, come up with fifty-two fun and unique date ideas for the upcoming year.
Use your wonderful crafting abilities to show your affection and adoration for your partner this upcoming Valentine's Day. Whether you're having a candlelit dinner, cuddling up on the couch or simply telling them how much you love them, your partner will be touched by the effort and thought you put into their present.