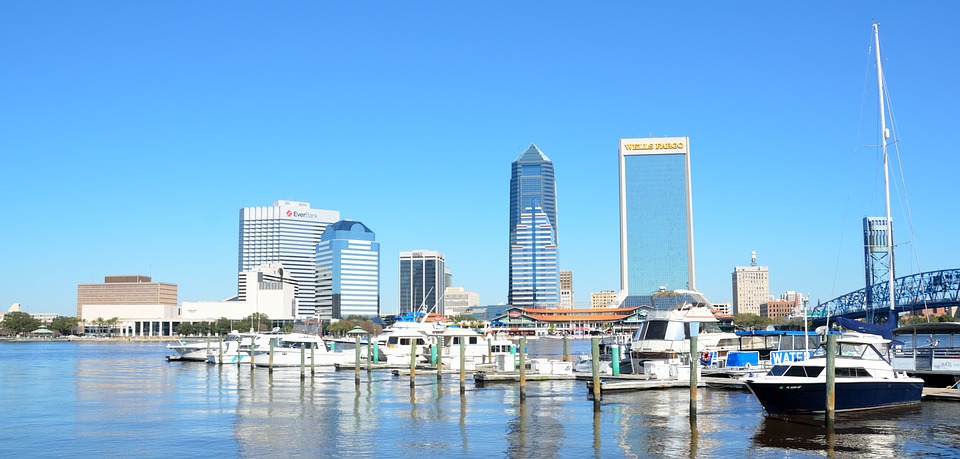 As the holidays approach, it's time to get cozy with your love for date night! Rather than staying at home or going out for another dinner and a movie, spice things up by hitting one of these Jacksonville hot spots:
There's no need to fly to NYC for terrific theatre! Impress your date with a night out to the theater in the heart of Jacksonville. The Thrasher-Horne Center has fantastic shows coming this year, including the hysterical Shakespeare-inspired "Something Rotten," the laugh-out-loud girl power show "Legally Blonde," the classic family musical "Sound of Music," and the endearing tale of J.M. Barrie "Finding Neverland." You can save money by buying a season pass.
Nothing is more romantic that long walks on the beach. Amelia Island offers a relaxed environment for couples but also thrills adventure seekers who may spot alligators or wild horses along the water. Bring a picnic lunch to make the day out extra special. In addition to the beach, Amelia Island boasts an adorable downtown area with lots of specialty shops. It's perfect for couples that love window-shopping!
Leave the kids at home and be awed by the amazing animals at the Catty Shack Ranch Wildlife Reserve. Catty Shack is famous for rescuing great cats, including lions, tigers, bobcats, and jaguars. You can opt for the 45-minute guided tour or walk through on your own. The animals are particularly lively at night and watching the nighttime feedings will give you a close-up view of the animals.
The Museum of Contemporary Art houses one of Jacksonville's most prized art collections, which includes almost 1000 works of art. From photography to oil paintings to sculptures, MOCA has a wide variety of art types to peruse. Art lovers flock to MOCA not just for the art, but also for the top-notch parties. You can walk through any day, though the museum is known for its fantastic New Year's Eve party, if you are really looking for excitement!
If you and your partner are history buffs, you'll love the Kingsley Plantation. Though not a large plantation, it has been historically preserved to capture the essence of a working plantation. Visit the slave quarters, the outdoor gardens, and the main home. You can take a self-guided recorded tour or opt to explore on your own.