Women tend to be the more romantic of the two genders and are often drawn to vintage and nostalgic items. Whether it's her birthday, Valentine's Day, Mother's Day, Christmas, or another gift-giving opportunity, choosing a gift that reminds her of earlier times is a good bet.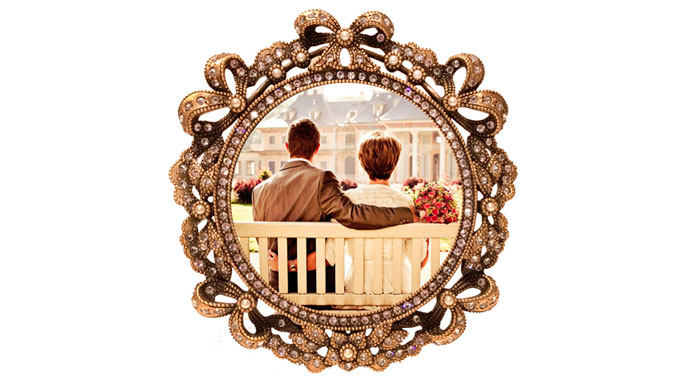 These types of gifts are perfect for wives, girlfriends, mothers, sisters, grandmothers, and other female friends who love the look and feel of all things vintage. Here are some especially popular vintage gifts ideas for women:
Jeweled vintage frames: Most women love to display their wedding picture, pictures of their children, and older family photos. They are proud of these people and events and want to show them to whoever visits their home. Placing the special photo in a jeweled picture frame created by Edgar Berebi is an especially unique and valuable gift. The subject of the picture is surrounded by jewels such as precious stones, Swarovski crystals, 24k gold, or burnished silver. People visiting the home won't be able to help noticing it and commenting on it, much to the delight of the gift recipient.
Vintage personalized jewelry: Not every woman loves jewelry, but most will appreciate vintage jewelry that has been customized just for her. It could be a section of map that shows where she went on her honeymoon, her child's birth certificate, sheet music from the song she and her husband first danced to, or any number of other creative ideas.
Victorian style hats: The Victorian era was all about the dresses and hats for women. Ranging from simple to elegant, replicas of these hats may include ribbons, jewels, feathers, flowers, or other decorations. Women who are especially crafty might enjoy receiving a pattern and the materials to create her own Victorian hat. Then she just has to find the perfect social event to show it off.
Blast from the past home décor: Maybe your girlfriend has a collection of records from when she was younger, but only has a turntable from then to play them on. With vinyl records making a comeback, you can now get high end record players for sale on this site. Depending on the generation she grew up, the gift recipient might remember having a lava lamp, disco ball, kitschy decorations for the living room, or another fun item. Presenting her with a replica of one of these pieces of nostalgia shows that the gift giver has been paying attention to her stories all along and knows what is important to her.
Vintage 1950s shoes: No self-respecting high school or college girl in the 1950s would attend a dance in anything other than black and white saddle shoes, stiletto heel shoes, mules, kitten heel pumps, or another popular pair of shoes from the era. This is the perfect gift for a Back to the 50s event or just for fun. The gift recipient doesn't even have to wear the shoes to truly appreciate this fun gift.
Modern time-saving gifts with all the bells and whistles have their place, but they're not right for every occasion. Giving a woman a nostalgic gift shows time, care, and thought that she is sure to appreciate for years to come.