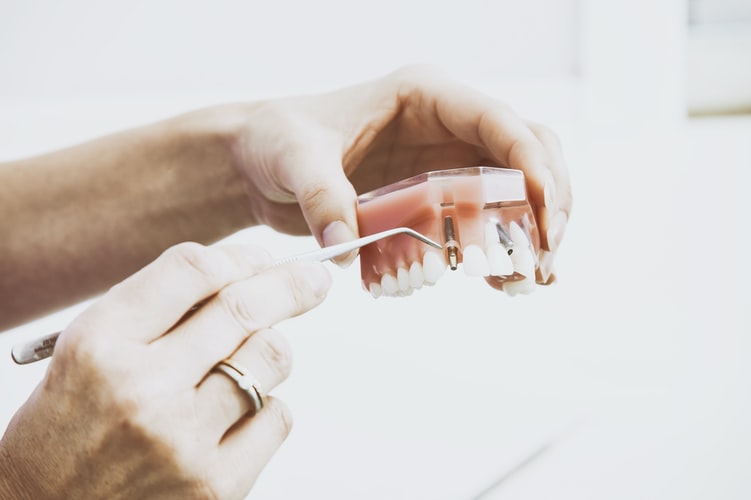 In the recent decades, dental implant prices in countries such as the UK and the USA have been continuing to increase whereas other countries, like Turkey, have been investing in the infrastructure, modern clinics, experienced staff and the best equipment to offer patients the same choice and quality of dental procedures as in the UK or the USA but for much lower prices. If you are planning to undergo any kind of dental treatment, especially get your teeth implants done abroad, you should definitely consider affordable dental implants in Turkey. It is a way to save a considerable amount of money and still be sure of the high standard of the medical care.
Why are dental implants so popular?
Dental implant procedure is a chance for many people to regain their self-confidence, boost their attractiveness and simply enjoy looking in the mirror and seeing their beautiful, so called Hollywood smile.
There are various reasons why patients decide to undergo this type of dental procedure. Some of them are just longing for a beautiful smile and want to improve their looks, others choose dental implants to improve the condition of their teeth, which has a significant impact on their health in general. A large group of patients who decide to have dental implants suffer from missing teeth, damaged teeth or even complete toothlessness. Thanks to installing dental implants, surgeons are able not only to recreate the natural look of missing teeth, but also restore all their functions.
Types of dental implants
There are three major types of dental implants and they are used depending on the patient's individual teeth problems:
a single implant held by one screw inserted to substitute one missing tooth,
bridge implants held by two screws on each side of the bridge; they usually hold three tooth crowns
an arch substituting for several missing teeth in the jaw where even six implants can be installed.
What is the cost of dental implants in Turkey?
The real cost of a dental implant procedure differs from country to country. It is caused mainly by differences in health care services costs, currency, medical devices and medicines available in a given country.
Clinics in Turkey offer the best prices for dental implants. The cost of one dental implant in the UK starts from £ 2,000 to £ 2,500 whereas a patient in Turkey will pay about £ 400 per tooth. As dental implants have become very popular in Turkey and the market is quite competitive, you will always have a number of different clinics and offers to choose from. It is always a good idea to look for the best all-inclusive treatment packages including the chosen dental procedure, cost of the flight, stay in the hotel and clinic, commuting as well as consultations with the dentist.
Medical Tourism in Turkey
What makes Turkey so attractive among other dental implants destinations such as Poland, Hungary and Czech Republic?
Prices of dental implants in Turkey are very attractive for patients from Western Europe and the USA, but this is not the only reason why so many patients choose to undergo dental procedures there. Turkey owes its popularity to beautiful nature, mild Mediterranean climate, famous landmarks, rich history and interesting, oriental culture.
This country has great reputation as the top destination for dental implants and other types of cosmetic dentistry. Good condition of the health care system, experienced surgeons, luxurious clinics and hotels, well-developed infrastructure, cheap flights and accommodation – all these factors makes Turkey the best option for anyone who wants to undergo an affordable dental procedure and have a short vacation at the same time. During the stay, patients have a chance to go sightseeing and forget about their daily routine. Most clinics are situated in the biggest and the most interesting Turkish cities such as Istanbul, often called the cultural heart of the country and Antalya, full of luxurious holiday resorts where they can feel the holiday atmosphere.
It is no wonder that patients who decide to have their dental implants done abroad choose Turkey as their medical tourism destination – they save their money choosing more affordable option abroad and, at the same time, they have a chance to rest and relax in one of the most popular tourist destinations in Europe and worldwide.