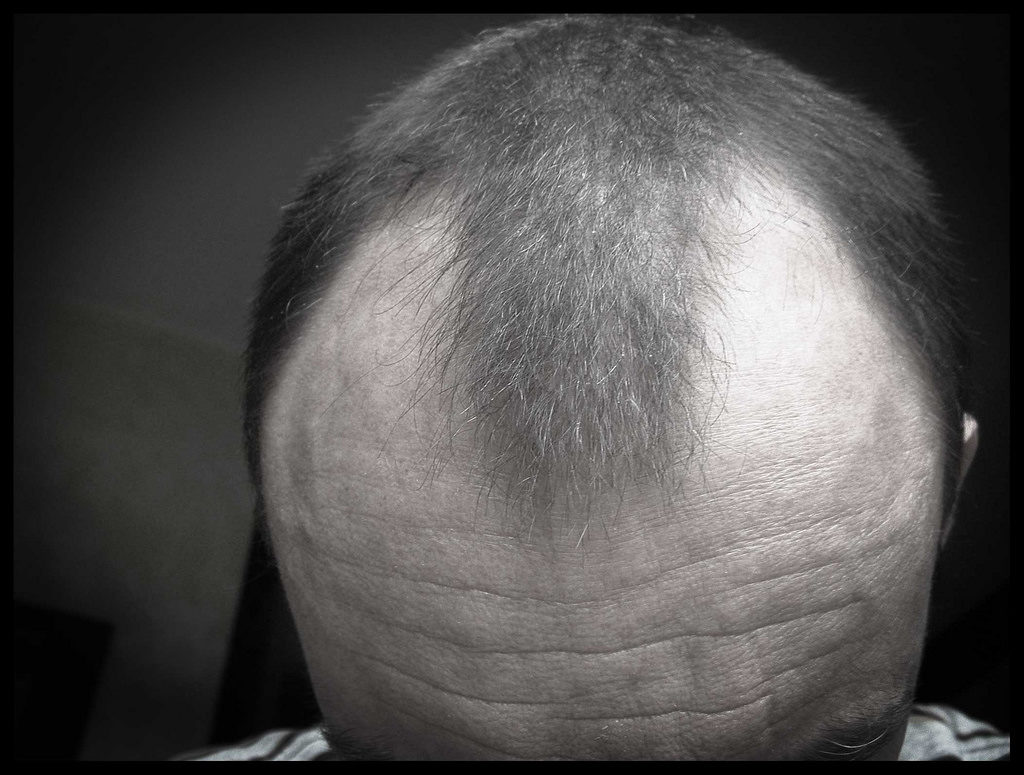 A receding hairline or thinning hair can quickly rob anyone of self-confidence. It is not just a problem for men – women can also suffer from it. The condition usually comes with age. For men, it can start as early as the end of puberty and may manifest through excessive hair fall, with the hairline receding towards the top of the head. For women, thinning of the hair is more common rather than a receding hairline, and the affected area is usually near the center of the scalp.
Why does it happen? The condition has a lot of factors, like heredity, hormone changes, follicle damage, and medical procedures. But the good news is this: hair loss can be treated. Some of these treatments and remedies include certain medications, hair restoration surgery, and simple hair makeup and growth products to revive the hair. Here are some of the simple ways and products that will rejuvenate your crowning glory, tame your hairline, and give you back your confidence:
Innisfree – Real Hair Make Up Jelly Concealer
This hair concealer from Innisfree is best for women with empty areas on the scalp. It works by filling visible gaps on the scalp, creating an illusion of full, healthy hair. The nice jelly texture of the product makes it easy to apply and prevents it from clumping or smudging. The special concealer comes with a puff which you can use to dab the product along the hairline. The product is available in 4 popular shades, so it's likely that you'll find one that will match your color. To wash it off, just shampoo your hair as usual. You can also remove it with cleansing oil or lip and eye makeup remover.
Innisfree – Real Hair Make Up Special Edition Set
Go all out and buy a full package of cosmetics that's aimed at giving you the most beautiful hair. This hair makeup set comes with a 2.5 g hair tint that is used to fill in empty spaces in between hair strands. It is water and sweat resistant, too, so you can use it in any occasion! A 9.5 g jelly concealer is also included in the set, to be used to fill in larger gaps in the hairline. Apply both products on your hair and finish off with the 60 ml spray fixer that contains green tea extracts that boost the durability of the previous two products. Use the product daily to ensure that your hair is picture-perfect any time of the day.
SugarBearHair Vitamins
This sweet treat proves that you are what you eat. This hair supplement contains vitamins that encourage the lengthening of your hair strands. It tastes yummy and has been endorsed by multiple Hollywood celebrities like Vanessa Hudgens and Kim Kardashian.
Viviscal Extra Strength
If popping bear-shape vitamins is not your thing, pick this hair growth supplement that addresses the multiple factors that lead to hair loss. It contains hair nourishing ingredients like AminoMar, biotin, zinc, vitamin C, horsetail extract, and iron. Each promotes hair growth and can help solve your hairline woes.
Mane 'n Tail and Body Original Shampoo
With micro proteins, moisturizers, and emollients, this shampoo nourishes your hair and encourages it to grow long and strong. It is just like your usual shampoo, except that its formula is particularly aimed at boosting hair growth. If you're not particularly inclined to use hair cosmetics, this is one item that you should definitely add to your shopping basket.
Pure Body Naturals Super Nourishing Argan Oil Hair Mask
Revive damaged follicles with this natural hair mask that heals your strands and unclogs the scalp. It features natural oils like argan and coconut, which restore the strands and bring them back to life. If you do not want to put chemicals on your hair, this product is your best choice in achieving hair growth the natural way.
Losing one's crowning glory may seem like a small issue to others, but it can be devastating to the person suffering from the condition. Try out these non-invasive remedies and maybe you'll find a way to lessen the impact and stress brought about by a receding hairline or thinning hair.