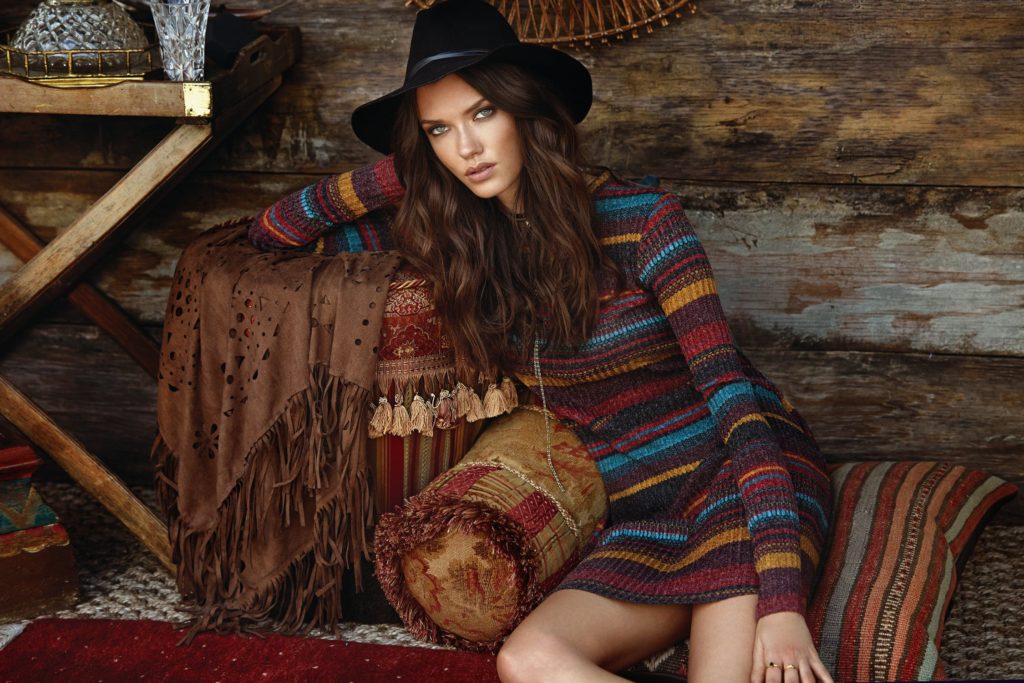 Do you have some vintage clothes in your closet that you can't work up the courage to wear out? Then read these 5 tips to pull off vintage clothing.
It's happened to all fashionistas at least once. You're rocking those city streets, making them your own personal runway. Most of the looks you're getting seem positive.
Just when you're feeling like you styled your vintage clothing so well that you look right off a magazine page, you get The Look. That up and down, judgemental stare from a fellow fashion-forward city slicker that can ruin your whole day. It'll make you question your taste, your style, and your vintage wear.
Don't let it happen to you! All you have to do is style your vintage clothing well to avoid it. Keep reading for five tips on how.
Keep It Modern
Your vintage pieces should be the only thing about your outfit that's not modern. Use contemporary hairstyles and makeup to bring your vintage look into the 21st century. This tip will help you wear your vintage piece as an accent, and avoid making you look like you're stuck in the 1940s.
Try beachy waves or a top bun to let everyone know that you're up on modern styling trends. Rock a smoky eye or a bold cheek highlight.
If you are a fan of winged eyeliner, be careful. Certain shapes of wings, when paired with vintage clothing, can look a little costumey!
Mix Separates
If you've got a vintage blouse, pair it with dark skinny jeans and modern flats. If you've got a vintage skirt, pair it with a plain tee or tank top to make the piece stand out. You can also mix in some vintage inspired designs, like graphic tees, to modernize your look.
Mixing vintage and modern separates is the perfect way to style vintage clothing without overdoing it.
Accessorize Thoughtfully
What if your vintage piece isn't a separate, but rather a dress? How can you add a modern element to your look, besides the shoes?
Use modern accessories, of course! Bold, sculptural earrings are trending, and they offset a dainty vintage dress perfectly.
Stick to simple and layered when it comes to necklaces. Chunky necklaces, when paired with vintage wear, can come across as gaudy and costumey.
Don't Be Afraid to Alter
Have you found the perfect vintage shirtdress, but the buttons are so tacky that it ruins it? Maybe you've picked up a beautiful vintage jacket, but it's ripped in one or two spots.
Alterations are your new best friend. Don't be afraid to put a little love into your vintage wear. It can breathe new life into old pieces.
Change those buttons to something more modern. Add a few funky patches to your jacket that tell your story.
Layer, Layer, Layer
Certain vintage pieces look plain goofy by themselves. Think: that silk secretary blouse with the huge bow, or the salmon tweed pantsuit.
The key is to layer individual pieces to detract from their boldness. Wear the big-bowed blouse beneath a modern sweater, with the bow peeking out. This makes it fun, flirty, and modern.
The jacket and pants of the pantsuit don't need to be worn together! In fact, those pants will look ten times better with a plain white button down. And that jacket will pair better with something much simpler.
Vintage Clothing: Just the Beginning
Now that you've read up on how to style your vintage pieces, you're probably ready for some more hot fashion tips.
You're in luck. Check out all our fashion articles. We cover everything from winter fashion to weddings to the comeback of the fanny pack!