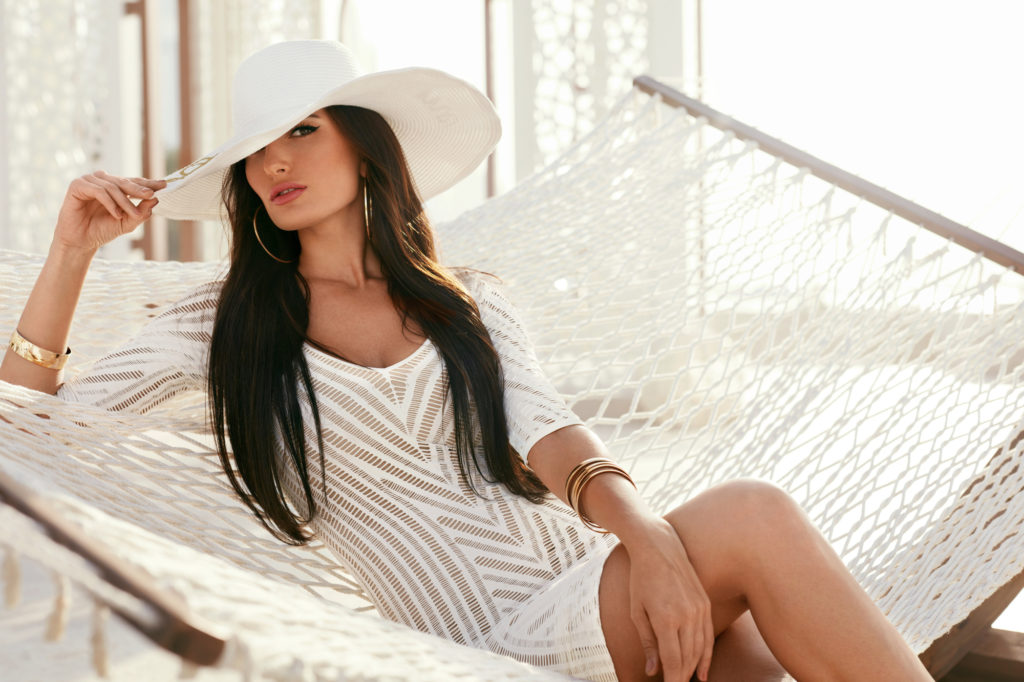 Fashion trends change with the seasons, so don't get caught wearing outdated looks. Check out this insight into the top 5 fashion trends for Spring 2018!
Hallelujah! Spring is here!
We don't know about you but we were getting a little bit tired of the sun setting at 5 PM – but no more. The sun is here to stay and we are going to celebrate it with some spring fashion.
Let's get to exploring some of this year's latest spring fashion trends so you won't be left behind in the dark.
Polka Dots
Whether you love them or hate them, polka dots are back and they are everywhere! But the nice thing about polka dots is you get to control the amount you wear.
If you are a fan, try a knee-length polka dot wrap dress. Not only are these wrap dresses comfy but they are flattering on almost any figure and the polka dots just add a layer of fun to it.
However, if you prefer a more subtle way to wear polka dots, you can opt for something smaller like this cute polka dot crossbody bag that will add just a bit of pop to your outfit.
Pastels
What is more spring than pastels? These gentle colors reminiscent of tulips and Easter are a great way to add a soft feeling to any outfit.
This year, models were seen strutting down the runway in sheer pastel dresses that made them look like they were floating. You can achieve the same effect with long flowy pastel dresses or skirts.
Or, if loose dresses aren't your thing, you can wear a pastel blazer, which is a great way to accentuate your waist according to the fashion experts of Elfann.
Fringe
Fringes are one of those versatile fashion trends because depending on how it's done and where it's added, it can either look playful, boho-chic, or even sophisticated.
Fringe boots, for example, all always a big hit with bohemian fashionistas. Fringe skirts are great if you want to draw attention to the legs.
Or, how about a denim or suede jacket with fringe sleeves to embody the wild spirit of the west?
Parkas
If you don't have a parka in your closet, you are missing out. They are less stiff than the traditional trench coat and can be folded up easily, which makes them one of our favorite clothing items for travel.
Also, because designers are making them with vinyl and plastic this spring, many of them are waterproof so you can ditch the umbrella.
Check out this stylish (and pastel) parka that you can probably wear for years to come.
Asymmetry
Everywhere we look, we're finding blouses and dresses with asymmetrical cuts. We love this fashion trend because it instantly adds an edginess to an otherwise normal outfit.
If you have nice shoulders, one-shoulder tops are a classy way to show off some skin.
If you have shorter legs, asymmetrical dresses and skirts can give the illusion of longer legs.
Whichever way you choose to wear it, asymmetry can be flattering on every type of body shape.
There you have it, our top 5 fashion trends for spring 2018. For more affordable fashion tips, be sure to subscribe to our blog!