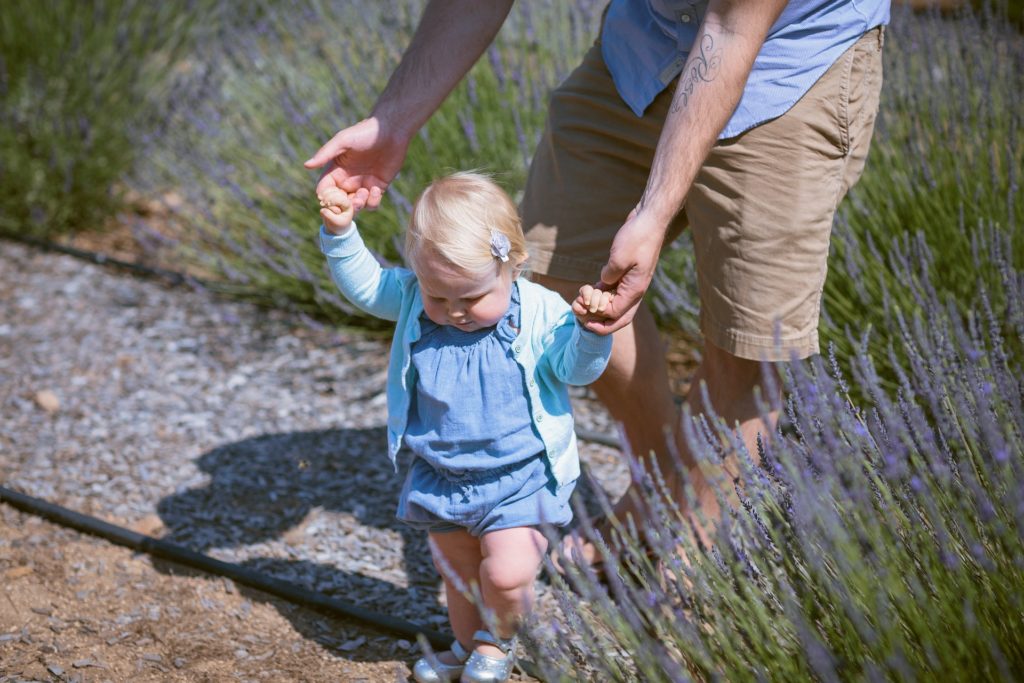 Featured Image Source: Pixabay
If you are reading this article, you probably have a crawler, or your baby is already taking their first steps. Your kid might have gotten away with just socks for a period of time – after all, there is no need for shoes when you are being constantly carried around like an Egyptian queen -, but that time has come for them to move onto actual shoes.
Watching your little kids walking and exploring the surroundings on their own is a major milestone for every parent. So, what better way to celebrate this event than by buying the right shoes for their journey? With the plethora of options out there, you might be understandably confused as to what exactly you should buy, and what you should avoid. Luckily for you, we have compiled a small list of products that we believe are suited to all babies.
Here are the best baby shoes for early walkers.
1. Itaar Baby Canvas Sneaker Shoes
Let us kick off our article with these canvas sneakers from Itaar. They are soft, reasonably flexible, with the rubber soles providing your baby with comfort and a great degree of safety and stability. Furthermore, the shoes feature Velcro straps, which makes it incredibly easy to put on and take off. While the material is not very durable, since babies grow at an extremely fast rate, the weak material should not be a deal breaker for most people. If you want your baby to take their first steps in style, consider giving these canvas sneakers a shot.
2. BirdRock Baby Moccasins
Next up on our list are these moccasins produced by BirdRock Baby, which are amongst the best shoes for babies learning to walk. They might not seem like much to the untrained eye, but in reality, they are both soft and extremely durable thanks to their high-quality leather. Furthermore, they are quite easy to put on and take off thanks to the elastic band.
Similar to other products we have previously mentioned, they feature a flexible sole that will help your baby keep a steady pace and balance while not weighing them down to the point that they have a hard time walking.
All in all, if you are looking for something that is both chic and reliable, these shoes might just do the trick for you (and your baby, of course).
3. Superga JVEL Classic Toddler
Superga is one of the most beloved baby shoe makers, and if you have ever bought one of their products, you will fully agree with this sentiment. Known for their chic and comfortable footwear for over 100 years, their line of products is the first choice of many celebrity parents.
At $30, some people might think they are a tad too pricey for a pair of baby shoes, but their extra features justify the price tag. The upper is made of sturdy, fully breathable pure cotton, while the lace-up is fully customizable. Finally, the cushioned rubber sole offers the right amount of comfort and traction.
4. iEvolve Baby First Walker Shoes
Available in several numbers and colors, these shoes are perfect if you want to add a tinge of style to your baby's selection of clothing items. They are also perfect for babies who crawl from time to time, combined with walking. While the leather is extremely resistant and can withstand a lot of repeated abuses, the shoes are flexible enough to provide an adequate amount of comfort.
However, some users have reported that the decorations can come off rather quickly, so take this into consideration before deciding whether to purchase the shoes or not. On the upside, these baby shoes from iEvolve are amongst the comfiest on the market, so one could easily give the manufacturer a pass despite the low-quality decorations.
5. Orgrimmar Baby First Walkers
Lightweight and with an interesting design, these baby shoes from Orgrimmar will make your child's first steps into this world feel like a breeze. Featuring a high-quality, anti-slip sole, they will provide your baby with a high degree a maneuverability, which is quite great considering early walkers are just starting to develop their coordination and balance skills. On the downside, they are not very breathable but because they are washing-machine friendly, that issue can be easily counteracted.
6. Umi Landon First Walker
Judging just by the name, one would assume that these shoes are ideal for early walkers. And they would be right in this respect, because these shoes are designed, top-down, to accommodate infants who have just started learning to walk. For these shoes, the producers adopted a friendly outdoor color scheme, similar to what you would see on hiking boots and the like.
Featuring rubber and leather traction outsoles, a wrap toe design, and sturdy heel bumpers, this model will provide your baby with stability, balance, and confidence. Therefore, if you are looking for a pair of baby shoes that are both practical and aesthetically pleasing, look no further than these European-inspired shoes.
Conclusion
A baby's first steps are a major milestone for all parents, and there are few better ways to celebrate this event than by getting your child a pair of high-quality shoes. The products we have highlighted throughout this article stand out thanks to their sturdiness, practicality, and comfort. If you haven't decided what to buy, read through our selection, and you will surely find something that both you and your baby will love.