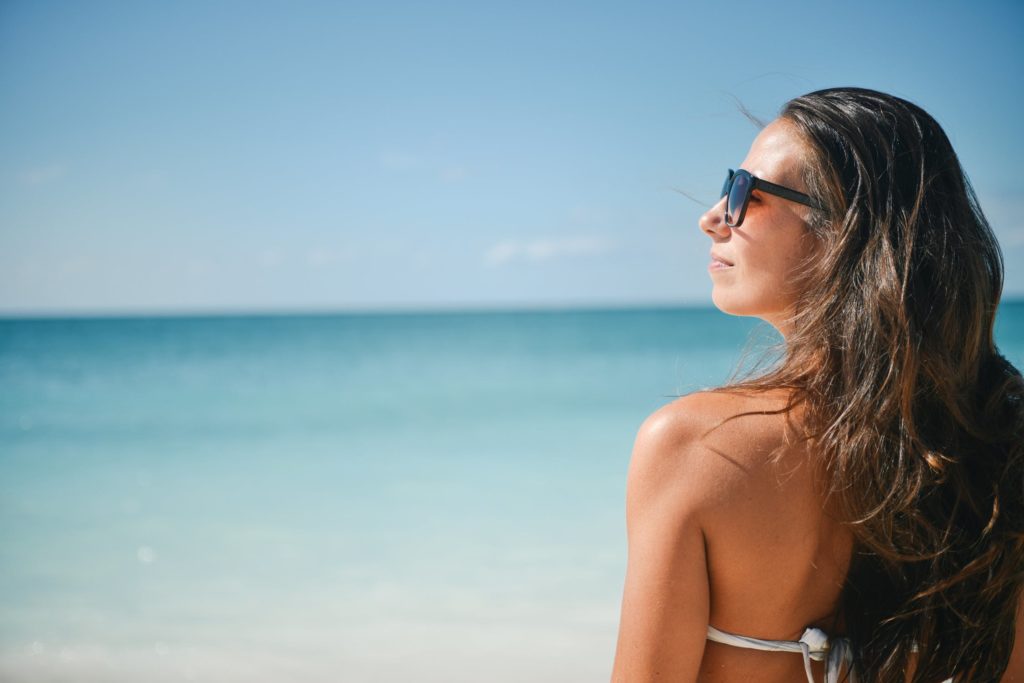 Now the summer heat is in full swing; it is the perfect time to get involved in some outdoor activities with friends. However, sometimes there are so many fun things and activities to try that it is difficult to decide what to do, and where to spend your time. It is only when the summer has ended do we realize that we did not do as many of the activities as we wanted to do. So if you are stuck for ideas, here are some ways that will allow you to enjoy the summer sun:
Meet Friends
Laughing with friends is one of the best ways to shake off stress in no time. Whether you all go out drinking or eating something delicious, it's the perfect way to spend an evening after a hard day. Best of all, when you think back to the meeting, you are sure to remember all the fun you had!
Have A Barbecue
Have a party simply to celebrate the summer with delicious food, refreshing drinks, and plenty of outdoor fun. You can choose your favorite recipes, and perhaps even try brand new summer food and drinks. Simply fire up the BBQ and invite everyone around. Plus, you can organize many exciting games which get everyone involved, such as a water balloon war!
Go On Treasure Hunts
Create a treasure hunt on a family walk. Before going, write on paper at least ten things to find, including items that will be easily found on the road like sticks, seeds, and distribute baskets for all participants to keep their treasures.
Visit An Outdoor Theatre
Many places offer free or low-cost outdoor movies, so you can bring your own food and enjoy the film. Alternatively, you can rent a projector and a screen for your patio and invite friends and family to your event. Choose a family-friendly film for everyone to enjoy, or create a themed party where everyone has to dress up as a movie character.
Practice Sports
Sport is the perfect summer activity. The movement is said to release the hormone serotonin, which is known as the happiness hormone. Also, whatever sport you choose, it is a great way to bring friends together on a hot afternoon. It does not matter what sport you do, be in tennis, cricket, or soccer, as long as you have fun doing it.
Practice Yoga And Meditation
If you like your activity more relaxed during summer, you can relax while working out with a yoga session or meditation. In doing so, you learn to focus only on your body and breathing, clearing your head. Even some simple beginner yoga poses also help you immensely in everyday life, reducing anxiety and stress.
Visit A Summer Festival
During the summer there are always fairs and festivals that come to the cities. They have many different games and meals, and it is an enjoyable family activity. Music festivals are also plentiful, where you can listen and watch your favorite bands while dancing in the summer sun with those closest to you. Don't also forget to bring your vape machine along with you, and to buy high quality and cheap vape juice with different flavors.
Go For A Short Walk
Even in very stressful moments during summer, you can find five minutes to go around the block for a moment. Do this as often as possible, and feel the fresh air. After your walk, you will feel more relaxed and prepared for everything the day brings.
Soak in The Bath
A bathtub should belong in every home! There is hardly a place where you can switch off so wonderfully and cool off from the summer heat. If you have one, you should use it as often as possible and relax in the evening. A little tip: get some relaxation bath soaks or bath oils. They contain essential, aromatherapy oils, which also help with winding down and unwinding.
Build A Tent
If you do not like to go camping or have no chance to go during the summer, why not experience the wonder of camping at home in your garden and spend the night there? You can make some bunting for a decorative feel and lie down to observe the stars late in the evening. It will be a beautiful experience for everyone, especially children.
Collect Fruits From A Field
There are many local farms where you can go to pick fruits, such as strawberries, grapes, and blackberries. Try to go in the morning when it is not as hot and then cook a healthy recipe all together with the harvested fruits.
Have A Picnic
This activity is one of the essential activities of the summer. There is nothing like enjoying the great outdoors sitting on the grass with your nearest and dearest, eating delicious food. What's more, there are so many possibilities for picnics! You can have a picnic on the beach and swim in the sea, undertake a picnic in the nearest park, and even in your back garden.
Sow Flowers In Your Garden
Summer is a very good time to plant and dedicate time to the garden. If you do not have much space, you can use pots of all sizes and colors. Caring for plants is an activity that children enjoy a lot and from which they learn a lot by seeing the fruits of their labor.
Visit A Beach Bonfire
If you have the beach nearby, this is an unforgettable activity! People are almost never on the beach at night, and the summer weather is perfect for this. If you live in the city, you often feel a distance from nature, and this activity brings you closer. Organizing with a large group of family members and your friends is worth it.!
Visit A Museum
In summer, many of the popular museums offer many free days. You can find out in advance the schedule they will have during the summer and plan when to go. It's an ideal activity to educate and entertain children, as well as perfect on cloudy or rainy days.