When it comes to decorating rooms around the home, most of us lay our focus on the busiest areas of the house such as the kitchen and the living room. It makes perfect sense to prioritize these areas of the home, they are where we spend most of our time and they are the big impact areas of the house, they are also the places most seen by our guests.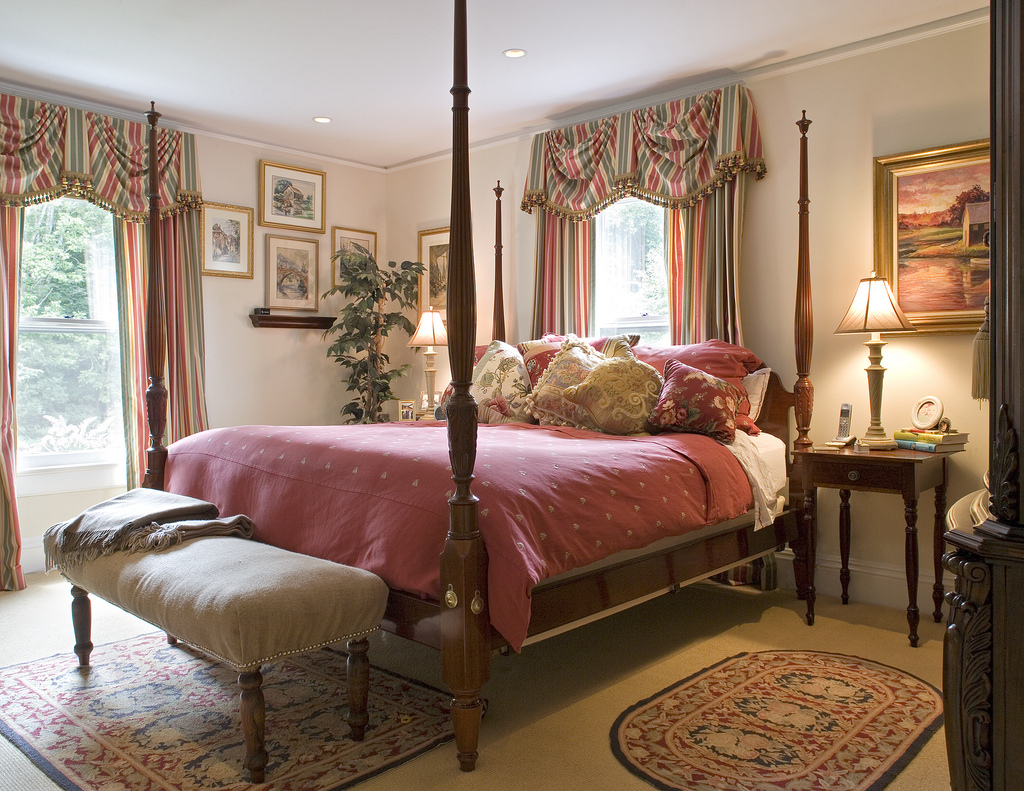 It is important however not to forget the other areas of the house when it comes to redecorating and one room which so often gets left until last is the bedroom. If you were to sleep 8 hours per night then throughout the course of the year you would be spending around 121 days in your bed, a third of the year. As we are sleeping we may not consider this 'time' spent but when you break down the facts, you can see just how much time we really spend in the bedroom and why it is important that you make it look as beautiful as possible. Here then, are some tips on how to make your bedroom beautiful again.
The Bed
As the statistics above show, we spend a lot of time in the bed and it is well worth investing well in a beautiful looking bed and also a very comfortable mattress. You should also be looking to adorn your bed with some high quality linen, take a look at this French provincial bed collection for example, imagine coming home after a long day at work and then snuggling up into a bed like this. Don't shirk on the cost of your bed, consider it a bit of an investment, in you and your comfort.
The Space
The bedroom is your sanctuary, it is the room in which you can close the door behind you and relax in peace, away from the stresses of the day. In order to feel fully relaxed in your bedroom you should be manipulating the space that you have to make it feel airy and uncluttered. Look at creative ways to store your clothes and possessions, this will free up space within the room to give you the feeling of spaciousness. You don't have to stick to the laws of feng-shui, but a little bit of it can go a very long way when it comes to feeling more comfortable.
Go Bright
When it comes to the color scheme of your bedroom you should be looking to keep it bright and relaxing, deep colors such as blacks and reds do not help the body to feel relaxed on an evening or energized in the mornings. When you are picking out a color scheme take a look at pastel colors and shades of white, these are colors which have been scientifically shown to aid in relaxation and de-stressing and they will make your bedroom the perfect environment to sit back and relax each night. Colors are important and you should play around with different combinations before making your choice.