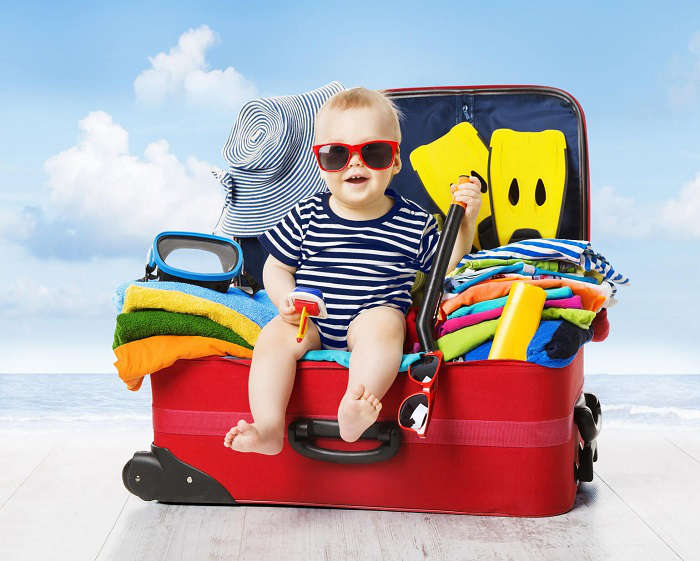 A family vacation is always something to look forward to, but the preparation time can get a bit challenging. This is especially true for the packing endeavor, and even more so when you have to pack things for your young child. But, if you know what essentials to stick to, you won't have to stress over this all that much. Need some help for the upcoming vacation? Then keep on reading.
Check the weather for your destination
In order to prepare the best clothing items for you and your kids, you need to know what to expect from the weather. Thankfully, these days you can easily check the weather forecast online for any destination and time period. It may not be 100% correct but it will definitely be a great guide for the packing.
Keep in mind the situation at home
You're the one who dresses your kid, which is why you shouldn't really overthink the vacation packing list too much. For instance, if you're going away for one week, imagine yourself dressing your child like you normally would every day. Of course, if you plan to go to the beach or the pool, imagine how you'd dress them accordingly as well. When you imagine the situations that await you, you'll get a clear idea of how many items of clothing you're likely to need for this vacation.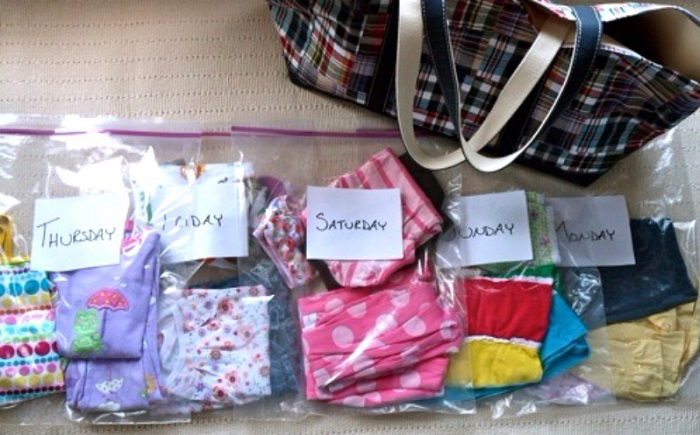 Don't buy expensive
When you're planning a vacation with your small kids, there's really no need whatsoever to go out of your way and spend too much on new clothing. If your kids need new swimwear that's fine but everything else can be found in an online kids clothes sale and similar. Essentially, if you believe your kids need something that they don't already have, always look for bargains. After all, kids grow really fast and they won't be able to wear the same clothes for long. Not to mention that they are more than likely to get their clothes dirty when on vacation.
See what your hotel has to offer
In case you're planning a longer vacation, you don't need to pack your whole wardrobe. That would be extremely impractical considering that you're not only bringing clothes for your kids but for yourself and other family members as well. So, it's important to look for accommodation that allows you to do the laundry. In case you really like specific accommodation but it doesn't provide laundry option, don't give up on it immediately. You can also check online whether that particular area has laundry services that you can easily get to.
So, what to bring?
When it comes to pajamas, count that you'll probably need two, i.e. one per three nights. It's up to you to decide whether you'll pack pajamas for the entirety of the vacation or you'll wash them when necessary. You don't have to bring too many shoes for your kid. Actually, one versatile pair may be more than enough as long as it's weather-appropriate and comfy. Still, make sure to have a pair of flip-flops and/or sandals ready for the pools/beaches.
As mentioned, imagine the outfits in your head and pack accordingly. Always add an extra top and bottoms just in case. Also, opt for items that can be paired easily. Moreover, one lightweight jacket or sweater will be more than enough. In case you're leaving for seven days, pack 10 pairs of underwear just in case. And if your child still needs diapers, pack enough for 2 days and then simply buy the diapers at your destination.
Luckily, kids' clothes won't take too much space especially if you remember to roll the items instead of folding them. If you need to bring formula with you, use Ziploc bags. And for kids with food allergies, who prefer particular snacks, make sure to pack the non-perishable ones as well. Don't overstuff your carry-on but use it only for those items that you'll need immediately on the plane.