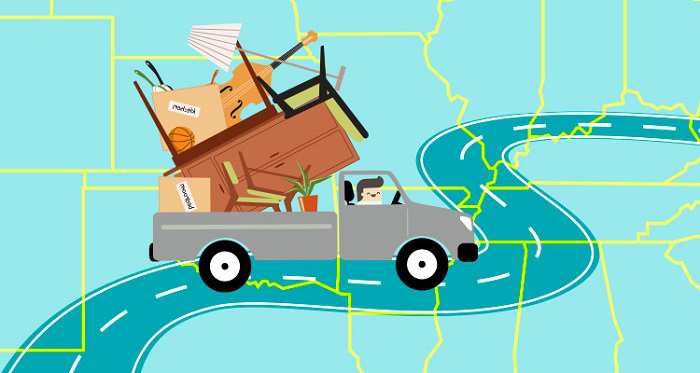 Moving across the country is a big and important step, and your entire life will be turned upside down for a while. After you've made the decision to move, it's time to prepare and organize everything before you start packing. You will want everything to be done as soon as possible, but you probably don't want to end up broke at the end of the day or to wake up in your new home and realize you forgot to do something important before you moved. Here are a few things you should know when you're moving across the country:
Get packing materials
First things first: you need to get your hands on as much packing material as you can because you will be surprised to discover just how much you'll spend when you actually start packing. Start collecting boxes, newspapers, and old documents you no longer need, pile up duct tape and markers for labeling boxes, and bubble wrap is going to be your new best friend. Another thing – it's also a good idea to keep some old blankets around because you can use them to protect the furniture you're planning on taking with you.
Moving in bulk
When you're moving to a new place just around the corner, you can take a few days to take your things there, and you don't have to worry about transportation. Moving across the country, on the other hand, is a whole new matter, especially if you're taking some of your furniture as well. If you don't have the time or the money to go back and forth several times, you could rent a container and hire the services of a company for shipping container transport. Instead of worrying about dozens of different boxes, you would only have one container to think about, and it would be easier to have all of your belongings moved at once.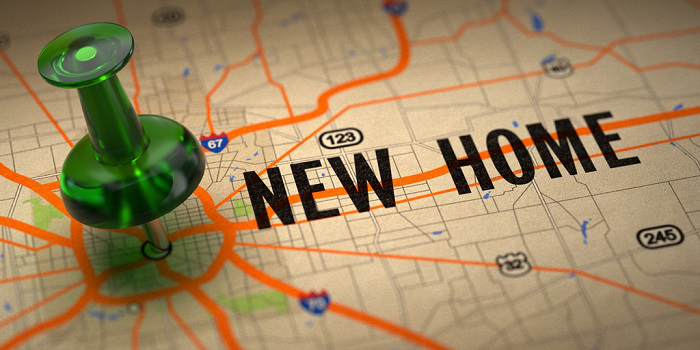 Have a VIP box
This is the box that should contain the absolute necessities and that you will open the moment you set foot into your new home. The box should include snacks and a coffee maker, toys for your kids, food for your pets, toiletries and towels for your bathroom, as well as toilet paper. While all of these seem pretty random, you'll be grateful that you don't have to go around and open random boxes all day while looking for your toothbrush and toothpaste after you've driven across the country.
Declutter
Moving is a great chance for you to get rid of the things you no longer need or no longer like. While you're packing, keep a bag and a box labeled "garage sale" by your side and place all the things you no longer want or need in it. Before you move, organize a huge garage sale and sell as many items as you can. You could also put some of your clothes or trinkets up on eBay or Craigslist too – it will help you earn a few dollars and clear out the clutter in your home. Additionally, if you don't have the time, it is worth hiring an expert in rubbish removal Northern Beaches that will come and take it these unwanted items off your hands.
Pack carefully
After preparing for so long, you'll want to haul all the boxes into the truck and just be done with it, but this is where you should be extra careful and pack with caution. Pack strategically and do your best to use every inch of available space inside that truck. Not only will you be able to fit all of our things inside this way, but they will also be well protected so that none of your belongings get damaged during the long ride.
You don't want to lose some of your possessions because you packed them the wrong way, nor do you want to wake up in your new home and not have electricity. It doesn't matter if you're moving to a new apartment that's just around the corner from your current one, a new house across the country, or even a new country, if you want everything to go smoothly, you have to start preparing early for the process.