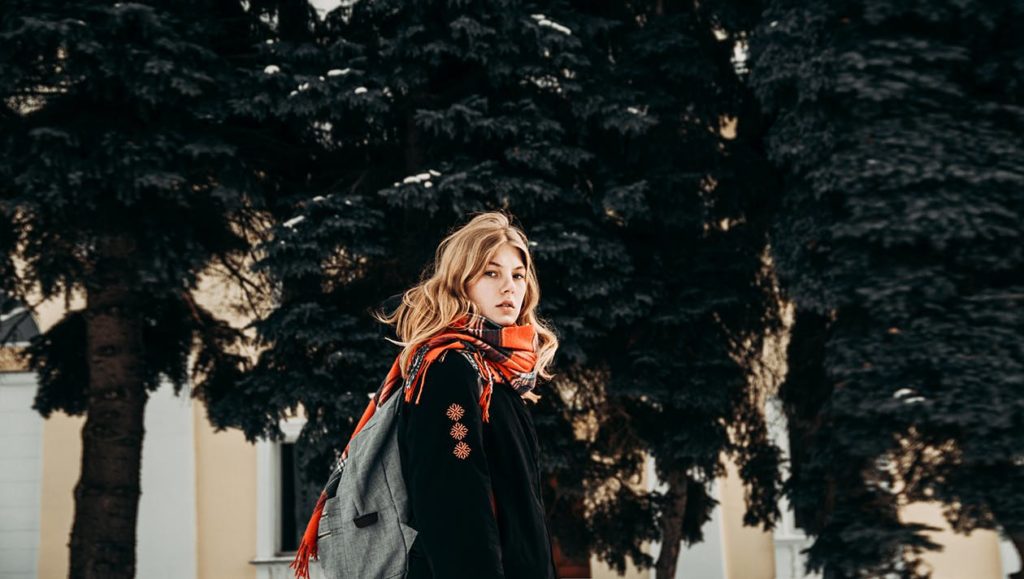 With winter advancing, you may be worried about how you're going to afford the hottest fashion trends for the coming season. The cooler months ahead can be even more worrisome because extra material typically means you'll have to pay more money. The following are 7 amazing winter fashion ideas that are sure to appear chic, but they won't break the wallet.
Don't Be Too Trendy
It can be difficult maintaining a healthy lifestyle on a budget. But with a little careful planning, saving and taking advantage of coupons and other discounts, you can stay in excellent physical condition. The same three factors can also prove helpful if you're trying to look fashionable, but your budget says otherwise. Styles are going to come and go. Although shiny materials, masculine cut sweaters and slogan shirts and jackets are on every designer's mind this winter season, don't go too trendy. Instead of overhauling your entire closet to fit with today's mindset, opt for incorporating a few of the most popular collections of the season.
Invest in Quality Merchandise
Starting from scratch with a new wardrobe can be costly. At the start of the season, look through your closet and take inventory. Make note of any items that you may be short on such as shoes, tops, sweaters, jackets or skirts. When you're ready to shop, invest in quality merchandise. While you probably can't afford too much of a good thing, you'll get a lot of use out of the better constructed items. Cashmere offers comfort, warmth and longevity, so you want to be mindful of this dynamic material when shopping for gloves, scarves, sweaters or dresses. Tony Lama Boots at Pinto Ranch are a timeless and legendary fashion trend that never seems to go out of style. The exotic materials also mesh well with anything from casual jeans to dresses and skirts.
Opt for Layers
Summer clothes are significantly less expensive than winter items. If your budget is limited, you can layer some of your short-sleeve or tank basics with sweaters, blazers and jackets. This method of dressing is also ideal if you need to add or subtract clothing items dependent on the temperature reading.
Get the Most Out of Your Wardrobe
If you've focused on some dynamic basics, you may wear them quite a bit more than your fancier duds. If you wash the pieces after they've been worn every time, they could look lackluster quickly. Instead of putting your basics in the wash after a wearing, check for stains or obnoxious smells. Instead of tossing in the washing machine, hang them in your closet until later use. You could also toss them in the dryer with a perfumed dryer sheet to freshen the smell.
Cling to Your Staple Pieces
Cooler temperatures typically call for the basic staple pieces of your wardrobe. Items such as wool skirts, cardigan sweaters, sweaters, trousers, maxi dresses and coats are must-have items for work during the winter. If you're in the market for merchandise, take advantage of buy one get one free sales. Stick to neutral shades that can be easily mixed and matched.
Invest in Colorful Accessories
You can easily update a simple wardrobe without investing a lot of money by accessorizing. Scarves come in a variety of colors, prints and patterns. They can also be stylishly displayed draped around the neck, waist or shoulders of a basic top, sweater or dress. Bold jewelry can also liven up your wardrobe. For a basic black dress, opt for a shiny metallic necklace and matching earrings. If you love bold colors, shop for baubles in butter rum, spruce, rust, lime and port. Colorful stockings in bright patterns and colors can add life to your winter wardrobe without costing a fortune.
Shop Sales
In addition to securing quality merchandise, you also want to be mindful of sales. Sign up at the retail chains website using your email address. The stores will then typically share coupons for merchandise. You can put together a winter outfit for less because they will also notify you ahead of time to any upcoming sales. Thrift stores and resale shops also take in some high-quality goods for a fraction of the cost. If you don't mind perusing the aisles of merchandise, you can typically score some inexpensive finds.
If you're looking to rev up your wardrobe for winter, you want to begin by taking inventory of your current merchandise. When you figure out how much you can afford, you'll be able to incorporate some brilliant winter finds without breaking your wallet.