Exhausted and bed-bound, you've just returned from a business trip, and realized in dismay that your bedroom is far from the one in the five-star hotel you've just spent a couple of nights in. At its best, it reminds you of cheap motels – tidy, but dreary. You've tried different styles, accessories and it made the situation even worse, giving way to clutter and disarray. However, with just a few expert tips and affordable investments, you'll be able to make your bedroom look more stylish and expensive.
Remove before you add
In many cases, the upscale look is more easily achieved by eliminating than by adding. The right mix of textures and finishes is always more effective than filling the room with expensive items. De-cluttering is difficult, especially in rooms that we love to use as storage. One way to deal with the clutter is to select pieces that can serve as storage, such as a bench with a lid, or a bureau instead of a desk.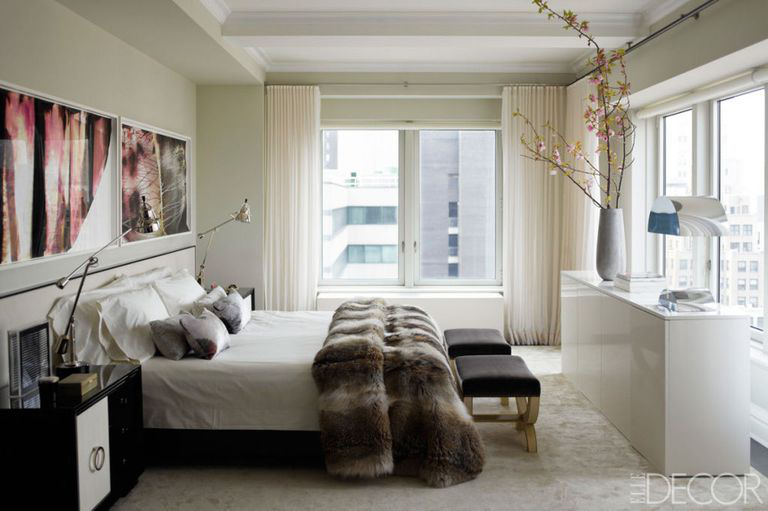 Let the art in
Your bedroom space might seem dull because it lacks in art. From the kitchen to the bathroom, art is an important aspect of every living space. The fact that the bedroom is as private as it gets is not a reason why your best works should be displayed only in the living rooms where the visitors can admire them. Instead of splurging hundreds of dollars on new wall art, redistribute the artworks you already have in the house, and experiment with pieces that create maximum impact in your bedroom.
Rethink the lighting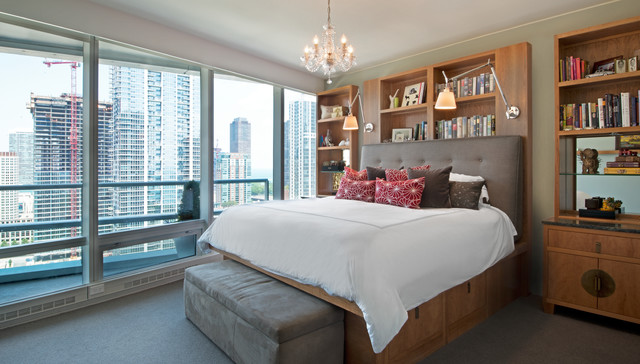 The cheap ceiling fixture has no business in your bedroom. A stylish hanging light like a small chandelier, pendant, or a drum-shaded fixture can pull the space together, provided the scale is complementary with the rest of your furnishings. A good-looking ceiling fixture is hard to find cheap, so prepare to spend a $100 for a smart piece.
Redesign the lampshades
Although plain, white or ivory lampshades don't look expensive, old, stained and frayed lampshades seem even less. The good news is that new lampshades don't cost much and it's relatively easy to find attractive shapes and interesting patterns at bargain prices. For a tad bolder approach, buy a rich-hued shade with an easy pattern, or a shade with metallic accents, just be careful not to steer off the classic.
Introduce the bathtub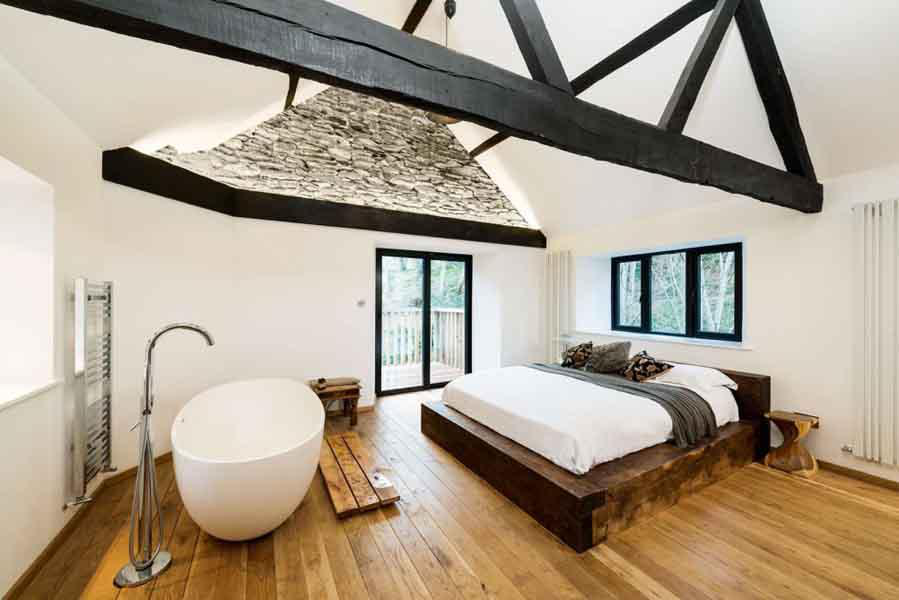 Driven primarily by hotels, honeymoon suites and romantic vacation destinations, this emerging trend makes both bathing and sleeping luxury activities. After a long relaxing soak, towel off and roll into bed. More than just a statement piece that looks expensive, a bath in the bedroom is an experience that gives you a real sense of luxury. With a wide variety of beautiful baths that can be plumbed into the bedroom setting, such an arrangement is perfect for guest-bedrooms, as well as for homes where bathroom space is limited.
Go for fitted draperies
One-size-fits-all draperies hanging from extendable rods can cheapen the look of a bedroom any time. Spend a day researching, and you'll find inexpensive drapery rods that are sold in variable sizes and fit your windows perfectly. Alternatively, go for roller blackout shades that many prestigious hotels resort to. For a more finished look, install them over your window frame in a waterfall configuration, so that they unroll toward you.
Accessorize smart
Accessorizing the bedroom is a skill where the 'less is more' rule applies strongly. Many homeowners make a mistake of overloading nightstands with unnecessary items, where such a limited surface can be easily overdone. If you need to have a clock, a jewelry dish, or another personal item on your nightstand, make sure they're beautiful and worth keeping there. Instead of beside table lamps, think wall sconces.
Multipurpose it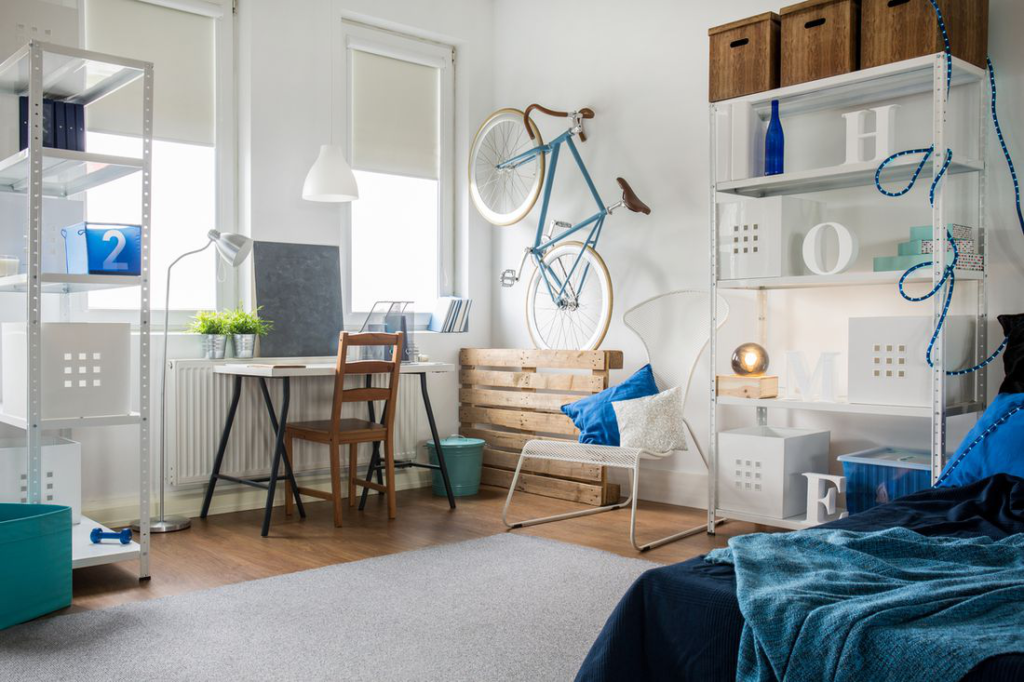 Paradoxically, even though the main function of the bedroom is a place for you to sleep, some of the best-looking bedrooms are multipurpose. By rearranging furniture in your home and introducing pieces from other rooms in the house you're saying 'This room is so stylish, I can even fit that extra dining chair in the corner'. Even if your bedroom isn't very spacious, a cozy thinking chair adds to the getaway function of your room. Such an accent chair can be vintage, modern or anything in between – it becomes a piece of art on itself.
Perfectly made bed
What is the feature that all luxury hotel rooms share? A perfectly made bed every time. Don't underestimate the importance of dressing your bed, so say farewell to the same rumpled duvets you used for sleeping. Learn to make your bed Marriott-grade and elevate your sleeping space instantly. Get two sheets and fold the edge of the top one over the duvet. If you want to go one step further and invest in new sheets, stay off the white classics and look for shades of grey and taupe, which are easier to upkeep with the same sense of style.
Just with pretty much everything home-related, it's all about the details. These nine will help you add class to your bedroom without making a burn in your wallet, and they take hardly more than an afternoon to accomplish.