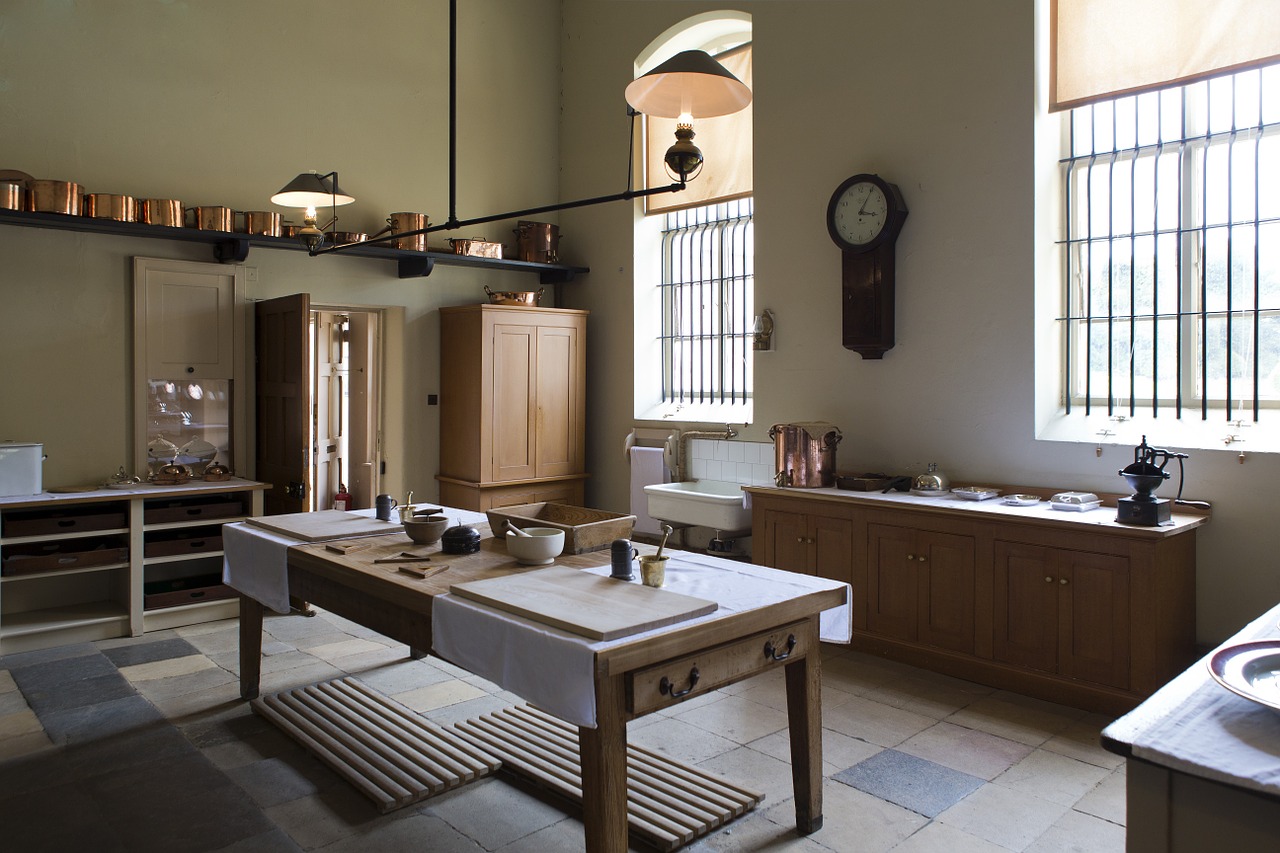 While we often appreciate spacious living rooms, cozy bedrooms, and decks with breathtaking views of a mountain or ocean, when we thumb through a home design magazine, a dream kitchen stirs our soul in a different way.
It's not always the aesthetics of a dream kitchen that excite us as much as the vision of possibilities that it stirs in us. We imagine what we would make if we had the large island, one of the best kitchen faucets, and the industrial-strength appliances.
When it comes to creating a dream kitchen, you have two choices. The ultimate solution, of course, is to have kitchen design professionals come in. This might be a realistic option as a selling point if you need to list the house for sale, but if you're not ready for a complete makeover just yet and just hope to minimize the quirks of your kitchen, then there are many DIY projects that you could tackle without going over budget.
Upgrading your kitchen can be fairly inexpensive if you do most of the work yourself and shop carefully. A high-impact DIY job can be done between $1,000 to $2,000.
7 Simple Kitchen Makeover Tips
Here are seven ways to upgrade your kitchen quickly and inexpensively:
1. Improve the lighting.
Often a kitchen looks dreary because it doesn't have enough light! Perhaps, it's the overhead fixture you need to switch out, or you need some under cabinet lights to brighten up your counters. You can find some attractive fixtures on Etsy or IKEA that would brighten up your kitchen and your mood.
2. Fix cabinets and drawers.
There are quite a few things that you could do with the cabinets and drawers to make them more functional. Here are some suggestions:
Update your pulls and knobs. Perhaps they are old-fashioned, contractor grade quality, and, as a result, they give your kitchen a dated look. You'll be surprised at the variety of choices you have when it comes to finding something modern that will subtly transform the look and feel of your cabinets and drawers.
Over time, clutter tends to build up making you feel frustrated when you're cooking. By adding organizer inserts, it will be much easier to sort things out.
Try adding some user-friendly sliding shelves to make cooking more fun.
Change your shelf liners to create a fresh, new look. A non-slip liner will make it easier to stay organized.
If you just don't have enough space, consider adding small wire shelves. These can be used in your cabinets to better use the space you have available. They are also useful in your refrigerator
5. Upgrade how you stash and store.
According to a Lowe's article on how to do a budget-friendly kitchen makeover, you can create "an open feel in your kitchen by removing a set of cabinet doors to create an open shelf space. Plenty of options are available, like painting the back wall in a bright color, using in-cabinet accent lights or installing glass doors.  Whatever you choose, keep your display items simple and streamlined for an attractive, eye-catching display."
3. Redo the floor.
If your kitchen floor just looks tired and worn-out, it doesn't matter how often you mop it in a week. For some strange reason, it never looks as clean as you'd like. If you don't have the time and patience to install FLOR tiles, then find an attractive cotton rug to give the floor a brighter look. If it's a wood floor, you can stain it a different color. You can also try adding a stenciled border. If it's a stone floor, you can have it polished to restore its original luster.
4. Change the faucet.
The humble faucet plays a larger role in your kitchen than you might have considered. It isn't difficult to upgrade the faucet to find something more convenient. You can get a single handle faucet in the $100 range, a high-ached faucet in the $200 range, or a touch faucet in the $300 range.
5. Try a lick of paint.
You can reinvent your kitchen with paint. Choose a bolder color for your cabinets and discover the art of a perfect finish. You can also revive your kitchen furniture with interesting geometric patterns. You also don't have to replace your appliances, just repaint them; nor do you need new counters, paint them to have the expensive look of granite. Finally, consider using stencils to give you backsplash tile a completely new look.
6. Spruce up countertops.
Maybe one of the most dramatic ways to change the look of a kitchen is to spruce up the countertops by resurfacing, adding molding, replacing only a section, or adding a backsplash.
7. Add a big closet.
Although it might seem counterintuitive to add a closet in the kitchen, you can use it for all sorts of things: putting away extra dishes, storing linens, and keeping all your cleaning supplies.
Enjoy Researching Options
By going to open house events, pinning Pinterest ideas, and asking your family and friends for their opinions, you'll be able to come up with many interesting ideas. Additionally, large retail home improvement stores like Home Depot and Lowe's often have creative salespeople who are happy to share their renovation ideas, and some might surprise you with ideas that you would never have thought about.