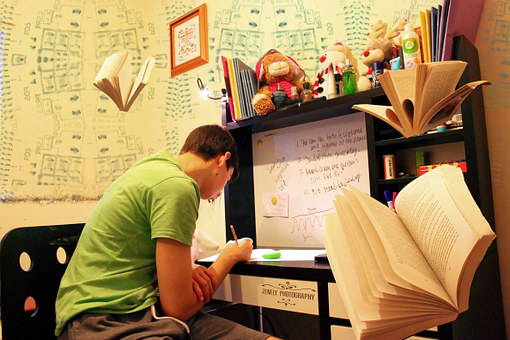 Nobody wants to study in a simple and boring place. People especially children want bright colors and some interesting stuff that can constantly motivate and inspire them to study.  Otherwise, your child may lose attention or get distracted due to the dull looking study area. For this reason, a study room should be interesting and attractive enough to motivate your child to study. Nonetheless, it should also be comfortable and peaceful at the same time. As a whole, a study room for your child must show a balance between work and fun. Following are six of the modern ways through which you can redecorate your child's study room:
1. Paint it in Multicolor:
Children are easily attracted by colorful objects. That's why most of the toys come in multi colors. So, a combination of eye-catching and interesting colors can greatly help you to decorate a fascinating study room for your kids. For this purpose, you can apply vibrant colors to the walls that can uplift the creativity of your child. Not only the walls, but the accessories in the study room should be colorful too. For instance, you can place a multicolored dustbin, clock, pen holders and more for your child's study room.
2. Do Something More Interesting with the Walls:
Apart from painting the walls with different colors, you can do a lot of things to make them more interesting. For example, you can decorate the walls with informative quotes as per the level of learning and age of your child. Additionally, a wall calendar can help your child to do and submit his/her assignments on or before the due date.
Moreover, reserve a certain wall in your child's study room for writing and drawing. It can serve as a writing board since children like to write on walls. They usually write or draw on different walls in a home with chalk or pen which the elders dislike. So, it's better to specify a certain space in the study room where they could freely write whatever they want. It's a good way of learning too as you can ask them to write recently learned alphabets in the class.
3. Get Adjustable Study Desk and Chair:
A modernized study room for your child should have an adjustable study desk and an ergonomic chair in it. On average, young children study for about three to four hours daily in their study room. They get easily distracted and tired due to which it is necessary to get an adjustable children study table here. It will ease the maintenance of a perfect body posture and less exhaustion.  Adding to it, an ergonomic chair is of great significance because it ensures an improved posture of your child while studying.
On the flipside, an uncomfortable seating area or a non-adjustable study desk can affect your child's posture and backache. Your child may become sick in such environments that can be unaffordable for his/her to secure good grades.
4. Use Adequate and Efficient Lighting:
Lighting in the study room should be bright in order to prevent from eyesight weakening. Place the bulb exactly over the study desk so that your child will be able to get direct light while studying. Actually, a dim light is not only bad for eyesight but it also makes the scenario sleepy and dull. In this way, your child may lack the motivation to study and possibly prefer to sleep there. Therefore, efficient as well as adequate lighting is very important, particularly in your child's study room.
5. Allow Some Space for Storing Items:
Children are assigned with many different projects for which they have to keep folders and files. In fact, such items consume greater space than books or other stationery items. Therefore, always have a considerable space for storing such items while designing your child's study room. You can have trendy shelves to keep the related material in the fashionably designed child's study room. It gives a stylish look to the study room and interestingly keeps the child motivated to study. You can also go for big wooden baskets, bins or spacious racks for the same purpose other than having shelves.
6. Bring in Necessary and Eliminate the Unnecessary Things:
Stock the study room of your child with some necessary supplies such as pens, rulers, pencil colors, sticky notes etc. You can place these items on the desk and can also have a desk organizer to give it a tidier look.  Additionally, placing a few plants or flowers can add to the beauty of your child's study room. It can also help your child study with a relaxed and calm mind. Also, there should be proper ventilation in the study room so your child will be able to breathe in clean air. Also, the temperature of the study room should be suitable as per the current weather in your city.
It should also be dust and dirt free. Moreover, it should be free from the tech-gadgets as they can cause an easy distraction. While redecorating your child's study room, bear in mind that stuffing it excessively with unnecessary items can also cause a distraction. Your child may keep on playing with some specific item that you placed for decoration instead of studying.
Hence, keep more relevant stuff in your child's study room that also looks good. By doing so, you will provide your child with a modernized study area where he/she can learn better and grow more. Another important aspect to consider is that the decorations should not harm your child in any way. For instance, placing glass pen holders on study desks can be harmful if broken down by your child.
To end, designing your child's study room in a modernized way is required to improve his/her academic performance. A nicely designed study room can also help your child secure good grades in the upcoming time.  You can also ask your child for his/her preferred colors and other items to keep in the study room to make the most out of it.            
Author Bio: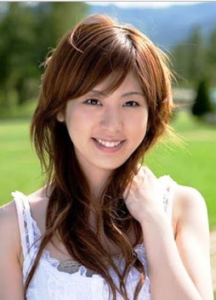 Hannah is an interior designer by profession, and she knows all the ins and outs of using the right quality of the furniture and accessories for home decor and workplace. She is also a blogger who loves to write about the home and office maintenance tips and tricks. Read more here