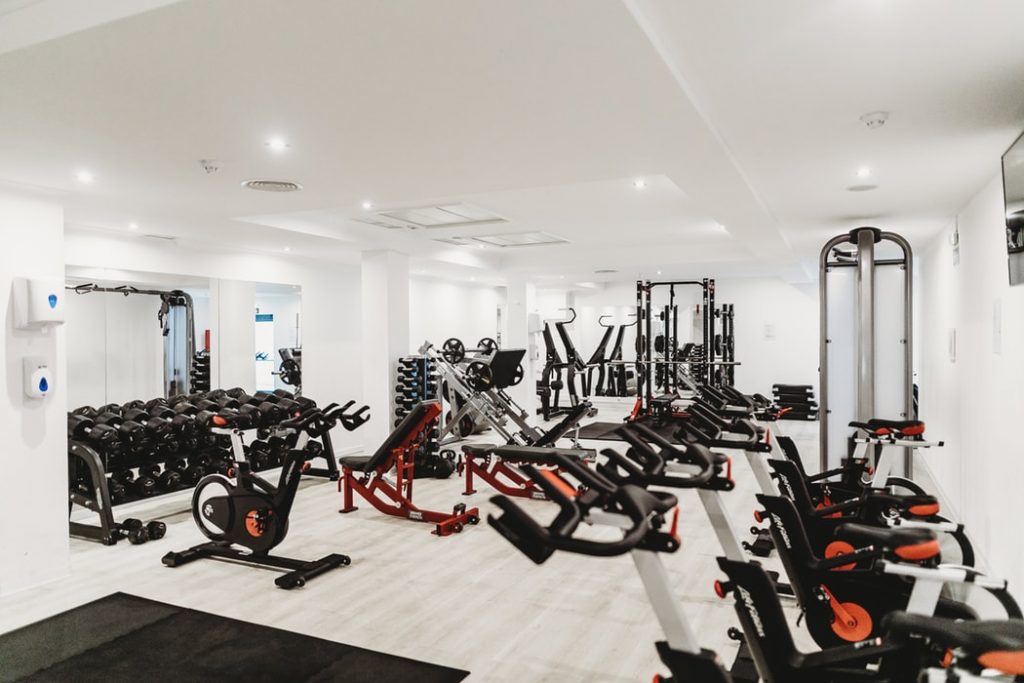 When men and women sign up at the gym, the motivations may be quite different. Not everybody is trying to build a great body or participate in world athletics. Strength training, lifting weights, yoga and boxing, aerobics and martial arts, something struck their fancy perhaps out of curiosity. The big, big media nowadays brings lots of fantasy. Something to do is not so hard to find nowadays with all the digital data and gadgets with text, images, and videos transmitted by the million each day online. Eyes and mind are getting stressed, and healthy activities are being neglected with the screen domination via television and online.
A health club would do wonders, and some are reasonably priced with all the advantages of feeling and looking good, a healthy body and discipline embedded into existence. Fill up the vacant hours. Make new friends and explore an alternative lifestyle that will pay off well in the long run. Nothing as good as an investment in the self. Check out some of those relaxed and caring gyms with superb equipment and classes that show the way in no specific order. Ladies only facilities are quite reassuring too.
Engine Health and Fitness
Explore recent trends in the world of fitness here! The contemporary substantial glass structure brings an element of fantasy, but it is a very serious and real agenda of good health. Fitness professionals and modern equipment would soon launch a dynamic program of classes and activities. Find unique methods like the Queenax hammock that facilitates yoga exercises
Symmetry Gym
The Amir Siddiqui approach insists upon personal involvement rather than grades and group activities. Learn through the exclusive Fission-Fusion Training Method that the famous and costly Amir has perfected. With diets controlled and extremely professional trainers at work, look forward to a significant difference in health and life.
Gymnation Dubai
The unconventional type may prefer to work out at odd hours rather than the early mornings! This gym works round the clock every day. Quite affordable too, find a range of top-notch programs handled by excellent trainers and vast numbers and types of equipment. RPM, Bodypump, Bodyattack, and Jumpnation? Virtual classes may be availed in splendid studio settings whenever.
Adidas Runner Dubai
Looking out for something different? Many authorities claim that walking and running alone supply all the fitness action needed. This free runners club connects with similar organizations across the world. Coaches get the members going, and runs go all out several times a week at a variety of locations in Dubai. Burj Park and Kite Beach perhaps. Workshops on nutrition and mindset promote a wholesome fitness path.
Crank
RIDE, SHAPE, and STRETCH are the company keywords, and vibrant instructors push the members into spirited action amidst inspiring fun. Shape combines workouts concerning movement and high-intensity interval training to reach higher fitness levels. The ride would develop pedaling skills enabling steep climbs along with intense sprints. Stretch allows unique stretching exercises that promote static and dynamic levels of physical suppleness.
Avoid delay and get into the action mode that fitness clubs inspire. The search for fitness in Dubai would help identify the best gym in Dubai to commence an excellent new life chapter.