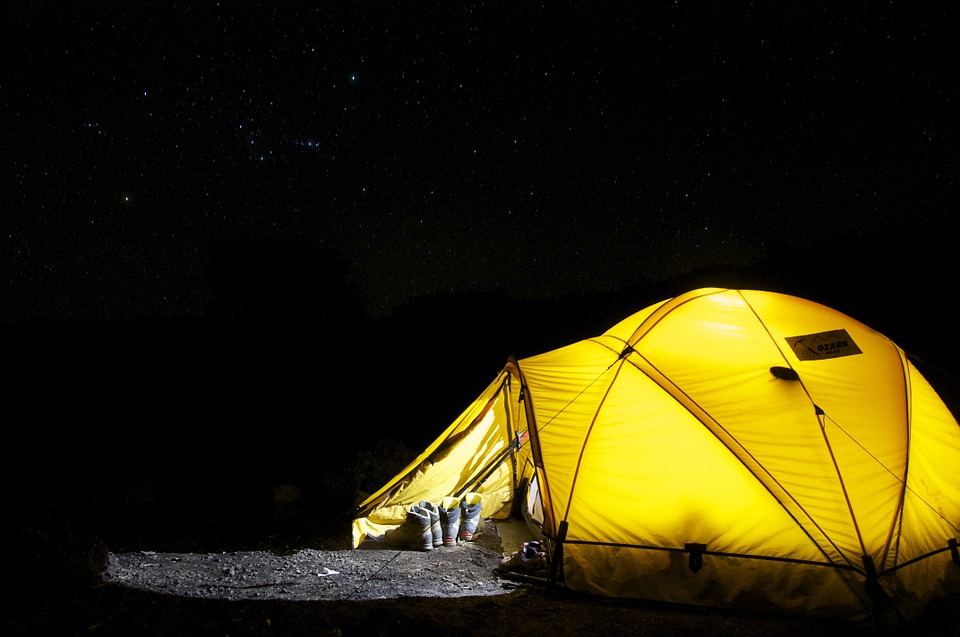 Most people enjoy being able to get away on vacation and take a break from the everyday stress of life. When you've got a family, however, being able to afford a vacation isn't always easy. This is exactly why camping is such a great and popular option for families. You'll be able to get away and get that relaxation in, all without having to spend a small fortune on accommodations.
If you're busy planning your family's first camping trip and you want to ensure the trip goes off without a hitch, then it's imperative you pack the right gear. Here we'll take a look at what you'll need for that family camping trip, providing you with a useful packing guide.
A Family-Sized Tent
First things first, you're going to need a tent for the family. If you're camping as a couple, then the size of the tent isn't usually a big factor, but when it's the family camping together, size is much more of an issue. Generally speaking, it's better to have too much room than not enough.
You can find a variety of 10+ person tents on the market that provides you with space and even separation of the space creating rooms if you will. This is great when your kids span a variety of age groups, so they have different bedtimes, some are napping, and some aren't, and they just appreciate a bit of privacy. The myfamilytent.com site is an excellent source of information regarding these oversized tents, detailing all the pros and cons of these large family-sized tents.
A Fully Stocked First Aid Kit
Let's face it, kids are pretty notorious for being clumsy and having accidents. What this means is that you need to be prepared for those minor bumps, cuts, and accidents. A fully stocked first aid kit is an absolute must for the family camping trip. It should include such things as bandages, tape, gauze, scissors, tweezers, nail clippers, antiseptic ointment, pain reliever, bug bite reliever, bug spray, cold/allergy medicine, and stomach medicine.
Ample Kitchen Gear
A big part of camping is being able to cook outdoors and make some fun meals. What this means is that you're going to need to pack a variety of kitchen gear. Basically, you want to have a mobile kitchen at your fingertips. You'll need such items as a camping stove/grill plus fuel, utensils, mugs/bowls/cups that are easy to wash, a dishpan and dish soap, a sharp knife and cutting board, frying pan and pots, can opener, oven mitts, tongs, a cooler, paper towels, aluminium foil, a kettle, water purification tablets, bottled water, and more.
Kitchen gear and food typically end up being the most extensive list of all.
Entertainment/Activities for the Kids
While it would be nice to think the great outdoors is enough to keep the kids busy, unfortunately, that's not usually the case. Instead, look for campgrounds that offer on-site entertainment and activities for the kids, preferably with indoor options as well.
Heading out on a family camping trip gives you a chance to build memories that last a lifetime, so make sure you've got all you need is essential.