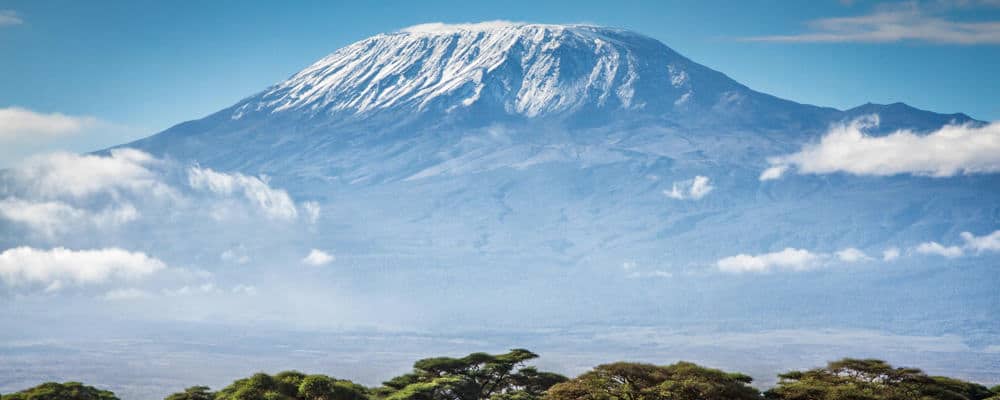 If you have been wanting to embark on a true and epic adventure somewhere in the world you might find yourself getting hung up on phase one of the whole idea: the idea itself. There are literally hundreds of great adventure ideas that feature far flung and exotic places from whitewater rafting some of the world's mightiest rivers all the way up to climbing mountains like Everest. For those looking for something a bit in the middle of the road why not consider climbing a less intense (but still pretty epic!) mountain such as Kilimanjaro? Kilimanjaro climbing isn't for the faint of heart and a lot of preparation is needed to climb it, but what kinds, and what should you pack for the ultimate climb of a lifetime? Check out this short guide to packing for your Kilimanjaro climb.
Basics
Of course any climber will tell you to bring the basics, but if you're new to the mountaineering game what does that entail exactly? The basics includes a heavy duty 60-90L pack for clothing and camping items such as your sleeping bag, mattress, pillow and more. A day pack for easy to access items like water bottle, a sweater or scarf, music, camera and medicines/bandages for scrapes or blisters is also recommended as your main pack will be carried up the mountain by porters (win, right?).
Layers
Packing layers is an ideal way to be sure that your climb will be comfortable and warm/cool when it needs to be. Depending on the time of year you go you may need more of one and less of the other, but it's always good in these situations to have a bit of everything. If you're heading out in the wet season you will definitely want waterproof everything. The south slopes are wetter than the north slopes, so if going in the wet season it may be wise to stick to the north side for at least a bit less rain. Waterproof gear will help you stay dry, warm and comfortable and will also help mitigate any issues in terms of catching chills or colds at the higher altitudes.
Camping Gear
Of course you will want camping gear, including a sleeping bag that is rated at least minus ten and below for optimum comfort. It gets very cold the higher up you go, and sleeping is one of the worst times for the chill to set in. So why not just go all the way and get something rated for low temperatures. Depending on your package for your Kilimanjaro climb you may need to provide your own tent, but many outfitters can provide you with one. Do remember to bring something for use as pillows as well as a mattress or pad for sleeping on too.
First Aid
A first aid kit when embarking on a trek of this size is never a bad idea, even just a basic one with your medicines, pain killers, bandages, alcohol pads for cleaning cuts and grazes. Carry this in your day pack for easy access when on the mountain and for peace of mind.
So there you have a couple of great suggestions on things to pack for your Kilimanjaro climb. With so much to pack, it's a good thing to make a list and check it off as you pack it so you can be sure to take it all and not miss anything. Good luck and have fun!