From the sunny shores of California to the breathtaking forests of Maine, the US reveals its alluring natural riches. It offers a lot of fantastic choices for a vacation in the great outdoors that it's simply hard to pick just one. Yellowstone, Yosemite, the Grand Canyon, and the Rockies often end up as the top choice of many tourists. This is why we decided to talk about some well-known, but less visited, National Parks within the USA. We will introduce their beauty to you, remind you of their unarguable uniqueness, and inform you about the cool nearby places that you can visit along the way. So, pack your bags, put on some comfy hiking boots, and let's get started with our countdown!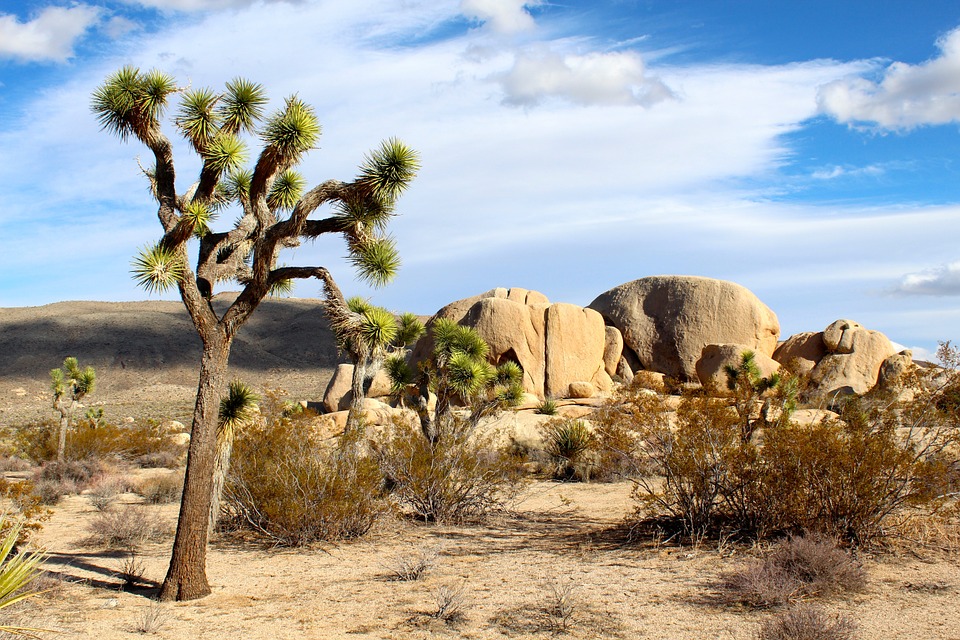 5. Joshua Tree National Park
Right in the heart of California, Joshua Tree National Park spreads on an impressive 790,636 acres. The symbol of this famous park is the gorgeous, and odd-looking, Joshua Tree. The unique beauty of this national park ended up on the legendary Eagles' album cover, as well as in the precious memories of many tourists, nature lovers, and hiking enthusiasts. Intriguing wildlife of this park makes the harsh terrain and rocky formations emerge in their full glory. The park is a popular choice of many astronomy amateurs and bird watchers. Just outside of the Joshua Tree National Park borders, you can find a lot of neat places for rest and relaxation. One such place is the San Manuel Casino — one of the top 100 casinos in the world. Also, if you are not a fan of camping, the area around Palm Springs International Airport has more than twenty exceptional hotels on offer.
4. American Samoa
If your dream vacation includes snorkeling, coral reefs, and clear-blue waters, then American Samoa is a must-see place for you. This tropical paradise is famous for humpback whales, sea turtles, and amazing rainforests. The American Samoa National Park offers many fun activities for adventurous visitors, but also a chance for a peaceful getaway and pure relaxation. If you like to explore new places on your vacation and are always on a lookout for fresh and fun experiences, then the American Samoa archipelagos have excellent news for you. You can choose from a variety of activities ranging from hiking, snorkeling, exploring the amazing marine life and endemic species, visiting historic sites, swimming, and kayaking. American Samoa offers a wide range of local bars and restaurants where you can try the local cuisine. If you decide to visit this tropical dream place, be sure to visit the Jean P Haydon Museum and learn more about the local history and culture.
3. Carlsbad Caverns
Are you fascinated by caves, geology in general, or perhaps you even like bats? If the answer is yes to any of these, then you need to visit Carlsbad Caverns — the amazing miracle of nature near Carlsbad, New Mexico. This accidental work of art carved in limestone spreads through 23 rooms. Bear in mind though that, due to safety issues, visitors cannot explore all of these rooms. Nevertheless, this national park offers a lot of unforgettable activities for its visitors. Besides exploring the caves, you can get a chance to admire the exciting flora above the central park's attraction. Also, during an early fall, you can take part in the Bat Flight Program and witness one of the most unusual occurrences on our planet. Take a one-hour drive from Carlsbad Caverns and you can start exploring the New Mexican bars, pubs and local cuisine. Additionally, the fact that the city of El Paso is not too far away, enhances your chances of finding quality entertainment.
2. Cuyahoga Valley
Just outside of Cleveland, Ohio, lie the magnificent waterfalls — hidden in the depths of Cuyahoga Valley's forests. Besides the tallest Brandywine Falls, there are around 100 waterfalls in this national park. Cuyahoga Valley is an excellent choice for young visitors, for people with families, for couples, and even seniors. Every inch of this park has a captivating nature, and you don't need to hike for miles to take in all these fantastic natural beauties. That's why this national park can be a smart choice for the elderly or people who prefer relaxation over hours of hiking. Despite this, adventure enthusiasts are not going to get disappointed with Cuyahoga Valley either. Here you can enjoy hiking, kayaking, biking, canoeing, camping, fishing, and horseback riding. Since Akron and Cleveland are pretty near Cuyahoga Valley, finding bars, restaurants or pubs outside the park area shouldn't be too difficult.
1. Crater Lake
When it comes to incredible destinations for photography enthusiasts, the Crater Lake National Park is almost as good as it gets. The large lake fills the deep volcano crater and creates one of the most fantastic sights in the US. Surrounded by mountains, acres of forests and beautiful lakes, this site resides in the vast area of undisturbed nature south of Portland, Oregon. Crater Lake is a perfect getaway for hikers, photographers, and nature enthusiasts. Also, the park offers many great biking trails and campgrounds. After you are done with hiking and sightseeing, you can easily find a nearby place to dine, drink a cup of coffee or spend the night indoors. If you are looking for more than a cup of coffee, there is a bar that offers craft beer just outside the national park grounds.
Final Thoughts
It doesn't matter whether you are looking for an exciting weekend getaway, quiet relaxation, whether you are traveling with your family, your friends, or by yourself, US national parks are a fun and affordable choice. The five national parks we have talked about are fantastic destinations for all those who enjoy extreme sports, photography, hiking, or for those who wish to create some pleasant memories with their family and loved ones. A weekend in nature is always a great way to clear your thoughts, relax, take some breathtaking pictures, and reward yourself with new experiences. During your visit to these five beautiful sites, you tend to forget civilization, even though there are always pubs, bars, and casinos nearby that enrich your overall experience.