A sunny vacation is something we all want- and some of us just need- and the Riviera Maya is just the place to spend them. We know that traveling with kids makes the vacation different, as you have to keep throwing in different activities in order to keep the family from getting bored. Don't worry, visiting the Riviera Maya with the whole family can be an amazing experience, especially if you know where to go. In this part of Mexico there are a lot of beaches, villas for rent for the whole family, theme parks, and many other activities that your kids will simply love, and you along with them, as it will allow for a great evening for both you and them. Here we put together a list of 13 things you just can't miss that will help you enjoy an amazing family vacation!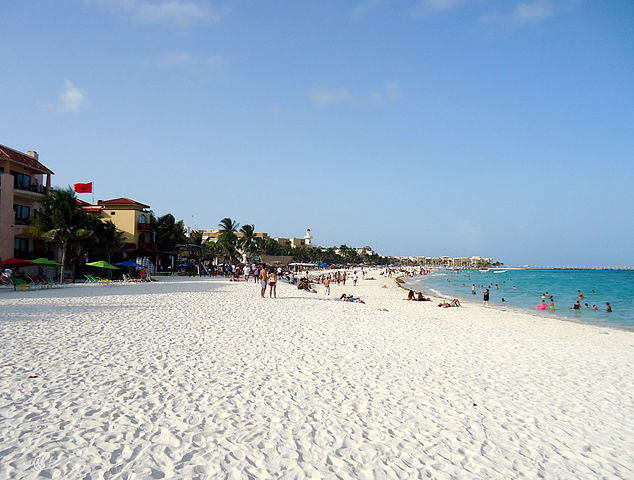 1. Playa del Carmen
This is one of the most popular beaches in Playa del Carmen, especially for those who travel with their families. This beach is a very common tourist destination, but with a more family vibe, as this is not the kind of place that's full of spring breakers. You will find a little bit of everything here: restaurants, bars, souvenir shops, all you will need to spend an amazing day at the beach. If you visit Playa del Carmen take the small walk to Parque Fundadores (Founders Park), where you will enjoy an amazing view and will find a playground the small ones will enjoy.
2. Coba Ruins
This Mayan ruin offer an amazing glimpse at what the Mayan culture was, and you can even climb it! A special treat for families is enjoying a day walking around the ruins at Coba, wandering through the trees and jungles, and, of course, the ruins themselves. If you feel like going for a hike, the big pyramid Nohoch Mul is a must. At the top of Nohoch Mul you basically can only see the jungle, but the feeling of the hike and seeing the rest of the ruins are worth it.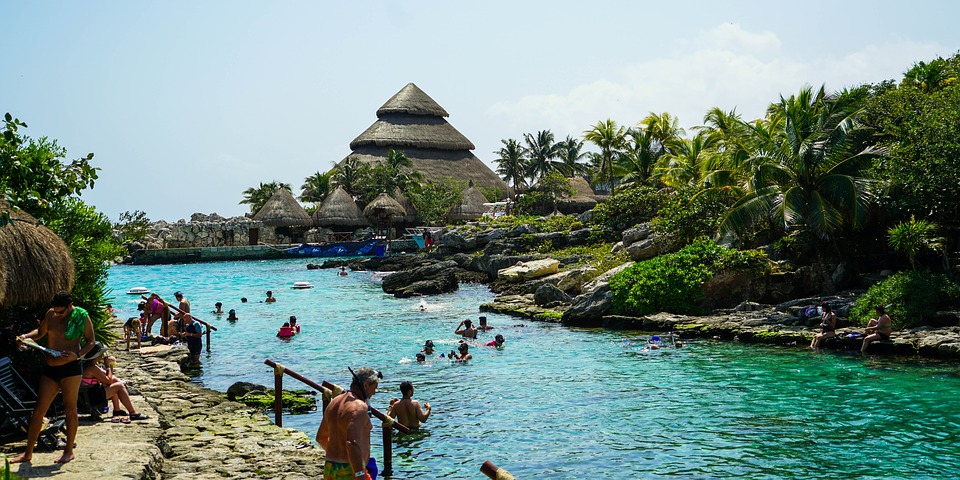 3. Xcaret
Visiting Xcaret is like traveling to a lot of different states in Mexico, all in one place. This theme park focuses on the natural beauty and the diverse culture of Mexico, so you will be able to find a lot of things from different regions: dances, music, and even food! In this natural sanctuary you will be able to live magical experiences in the underground rivers, long walks in the Mayan forest and enjoy exciting shows. You will also be able to swim with dolphins, walk through the aviary and enjoy the butterfly exhibit. Xcaret is made up by many different parks, so visiting all of them will take more than a day.
Xcaret is located in front of the Mexican Caribbean, on the highway Chetumal-Puerto Juárez on km 282. It opens the 365 days of the year, from 8:30 am to 10:30 pm.
4. Bel Air Animal Park
Bel Air Animal Park is an animal sanctuary where you can enjoy the treasures of nature in Riviera Maya has to offer. Here you can enjoy a relaxing afternoon in the pools while the small ones enjoy the wading pool. One of the most popular activities is the animal park, that has more than 350 different species, mammals, birds and reptiles alike. You can also find ecological trails, and many other fun activities to do. The park is located on the highway Puerto Juárez-Chetumal on km 265 in Playa del Carmen.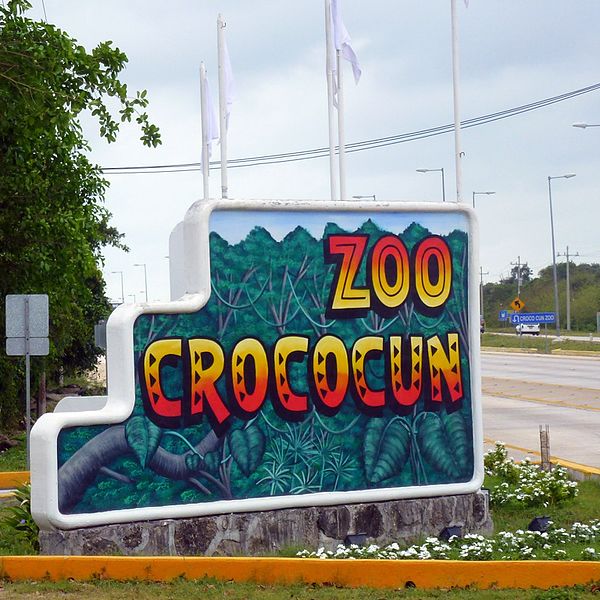 5. Croco Cun Zoo
Here you can live an amazing adventure in an interactive zoo. This interactive tour lasts between 60 and 75 minutes. Not only will you be able to see different animals, but you will also be able to carry and feed a great variety of the local fauna. If you dare, you can also walk with the crocodiles!
6. Tulum
The Mayan ruins in Tulum are a must if you are traveling to the Riviera. Maybe history won't be a great hit with the children, but you will also be able to find beautiful iguanas walking around the ruins, stunning white sand beaches you don't find everywhere, calm waters where you can go for a swim, and delicious restaurants. If your children are a bit older, you can go check out the cenotes (natural deep pits that occur when limestone bedrock collapses, exposing groundwater underneath), where you can enjoy a swim, some kayaking, or just the thrill of jumping from the edge of the rock to the waters below.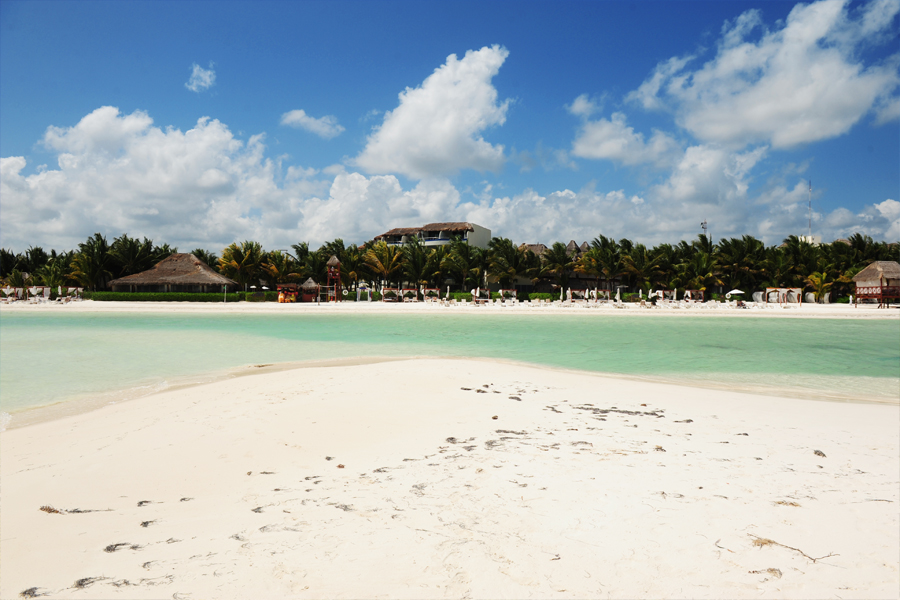 7. Rent a villa in Riviera Maya
Why would we include this as an attraction in the Riviera Maya? Simple. Many of the villa rentals in Riviera Maya are spectacular by themselves, some boast incredible jungle and/ or sea views, and are a great place where to chill out with your kids. They will all enjoy the pool, spending time outdoors, and you will be happy chilling out. Best of all, with value of the peso at almost historical low rates your USD or Canadian Dollars will take you a long way.
8. Swim with whale sharks
If your kids like to swim swimming with whale sharks is something that they- and you- will love to do. There are several operators that will take you to their feeding grounds, departing from both Cancun or PDC (that's Playa del Carmen). These are the largest fish in the world, and despite their name are as gentle as a puppy. Make sure you take an underwater camera and ask if there's good water visibility as sometimes there's so much crill that you can barely see them!
9. Swim with Turtles
In Akumal, you can go for a swim with turtles! Snorkeling in the crystal clear waters of this part of Mexico is a great experience, even for the small ones who can only get a glance of what is underneath. And the best part is that swimming with turtles is free, you only need to spend on renting or buying the snorkel equipment. The turtles in this region are massive, but as long as you don't touch them or get too close you will be fine and can enjoy looking at them swim. If you are traveling with small children, don't worry, get them a life jacket and take them with you so they too can take a look at these amazing creatures. Here you can rent the snorkel team, find food and bathrooms.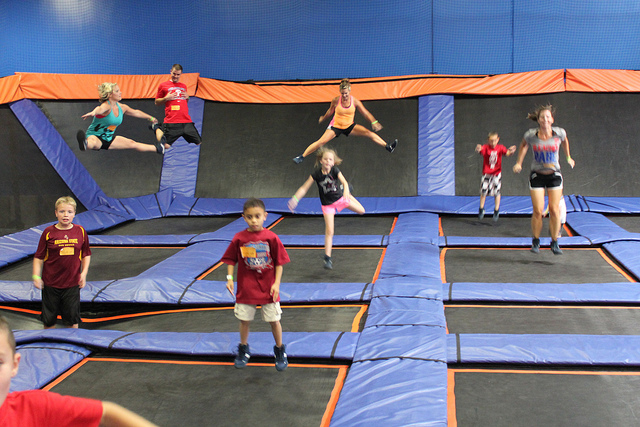 10. Sky Zone Trampoline Park
If your kids are always full of energy, then this is a great place for you. This indoor trampoline area is in Cancún, in Plaza Las Americas Mall. You can spend hours watching your kids soaring on the trampolines, working their energy out. Sky Zone has a "parents and non-jumpers" sections where you can spend your afternoon while keeping an eye on your kids at all times.  For more information you can visit their official website: https://www.skyzone.com
11. 3D Museum of Wonders
This museum opened recently in Playa del Carmen and is gaining a lot of popularity. This is the biggest interactive museum in the world made by a single artist. Said artist is Michigan native Kurt Wenner, and he is the inventor of the concept interactive 3D pavement art illusions. Here you will find amazing paintings by Wenner that will make you feel like you are soaring in the skies or falling down a never-ending pit. This is an experience definitely worth living! The museum opens every day from 9:00 to 22:00.
12. Pirate Ship Cancun
This Cancun-based Pirate Ship dinner cruise is a perfect opportunity for the family to bond and spend an amazing evening in an unforgettable way. Not only will you be able to enjoy an amazing meal with our family, but also you can enjoy an entire pirate show, and see the authentic 93 foot replicas of 18th century Spanish galleons El Galleon and El Bucanero. If you'd like to get more information on this cruise you can visit their official website: http://www.pirateshipcancun.com/.
13. L'Aquarium
The company Blau Life recently opened L'Aquarium in Playa del Carmen and it has become the most spectacular aquarium in the Mexican Caribbean, as well as one of the most important ones in México. Here you can see more than 200 species in 45 exhibitions, all with their own theme. You can bring your family to L'Aquarium to enjoy the sea life and spend a great time learning a little bit more about our world.