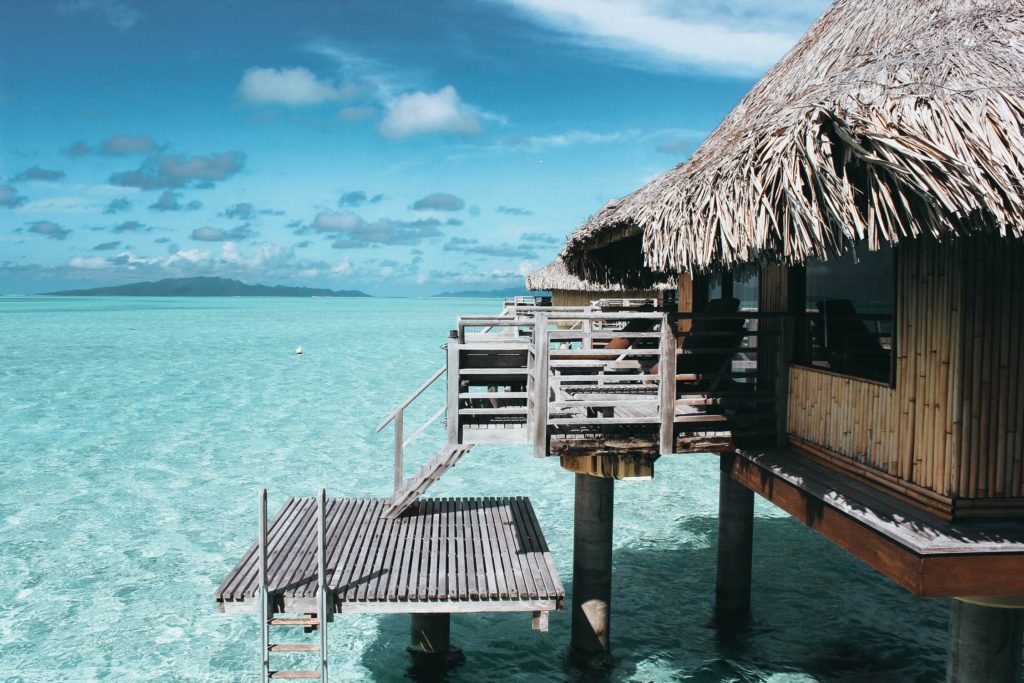 Travel and tourism are becoming increasingly popular, but fortunately, there are now many different ways to satisfy your desire to relax in comfort and explore all the fascinating countries of the world. Holidays aren't essential to your existence, but the benefits of taking a break from your regular routine and experiencing all the pleasures of visiting new places is one of the joys of living. In order to save money and still get to have a dream trip, you should approach your vacation planning with two key factors in mind: location and timing. Doing so will give you the best choice at the most affordable prices, and you can often find some first-class vacations at a fraction of the price you'd expect if you play your cards right.
Location
There's no shortage of choice when it comes to picking a place to go, but the price will vary enormously between locations. One way to economize on your trip is to look for destinations that are off the beaten track. The tourist hotspots will almost always be more expensive, but you can often find much cheaper alternatives by looking at less well-known locations. For example, if you love winter sports, then the obvious places to go are the French and Italian resorts like Megeve and Livigno. However, the former Soviet countries offer equally splendid slopes for a considerably lower cost, so it's worth exploring the opportunities offered by new and less well-frequented resorts.
Timing
The timing of your vacation will be crucial to the price you pay. For instance, it's been shown that taking a trip during school holiday periods will cost far more than a term-time break. Of course, if you have kids at school, you won't have a great deal of choice, and taking your children out of school for a holiday will not only lead to local authority fines but could affect your child's education too. However, you can be clever and visit resorts in what would be considered their offseason, for instance going to the mountains in the summer, or the beach resorts in the winter. These places need to make money all year round, so there is an increasingly wide range of facilities open during the months when the main activities are inaccessible.
Guided tours
You might think that signing up for guided tours would be more expensive than exploring somewhere yourself, but that isn't always the case. There are advantages to signing up with a guide, such as reduced rates for entry to visitor attractions, being able to avoid interminable queues when your group is allowed to skip the line, and gaining access to areas not open to individuals. You'll also learn a great deal more about the place you are visiting, and gain more insight and enjoyment from the experience. You'll find a variety of locations offer guided tours, and not just to major places of interest. For instance, you could take advantage of the guide's knowledge to make a trip to the Louvre more interesting, but equally, you could take part in a Venice food tour, or explore the wildlife of Corsica by coach.
Hunting for bargains
Price comparison sites have made it considerably easier to hunt for bargains when you're planning a holiday or short break. It's a convenient way of seeing what you will pay for a chosen location at a specific time, and you can choose from a range of accommodation and flights to suit your taste and your wallet. There are a couple of points to bear in mind when making use of these sites though. First, the prices can change very quickly, so the cheap flights you found on the weekend might not be so cheap when you check back in a few days later. Second, be careful about accepting the promoted price on face value. Always check the small print in case there are additional charges to pay that aren't so prominently featured. It's best to double check what you've found on a comparison site by doing a quick Internet search for the accommodation and travel options you are interested in. That way you can be more confident that you've got the best deal.
Potluck
If you don't have a favored destination in mind, you could just have a browse through what is available at a good price and pick the most appealing choice. This is a good method for finding a real bargain, plus you will be presented with an array of locations, accommodation and different types of vacation which you may not have considered or even known about before. For instance, you might not have thought of going on a glamping trip to Andorra, but when you find out how beautiful and comfortable it would be, it sounds perfect. The lowest prices can be hard to pin down, and may not always be predictable. For instance, the price of last-minute tickets can rise if demand is high, or fall if demand is low. The same is true if you're booking in advance. Very often the price will be lower if you book well ahead, rising as the time draws nearer. However in some instances, you pay the full price as one of the first customers, then the price will fall as the date approaches. There's no way to be sure, and travel companies prefer to keep it that way, otherwise, everyone would wait for the optimum time to buy!
Once you've found your dream holiday at a reasonable price, don't be tempted to blow the money you've saved when you're away. You should have a spending allowance of course, as it wouldn't be a very luxurious break if you couldn't treat yourself. However, it's easy to fritter money away on avoidable expenses, like food and drink. That doesn't mean you should be penny-pinching on your vacation, but rather that you'll enjoy your break far more if you spend your cash on making lasting memories and buying worthwhile souvenirs. Even if you have a strict budget, you should be able to find a travel option that fits the bill and gives you a taste of luxury for a week or two.