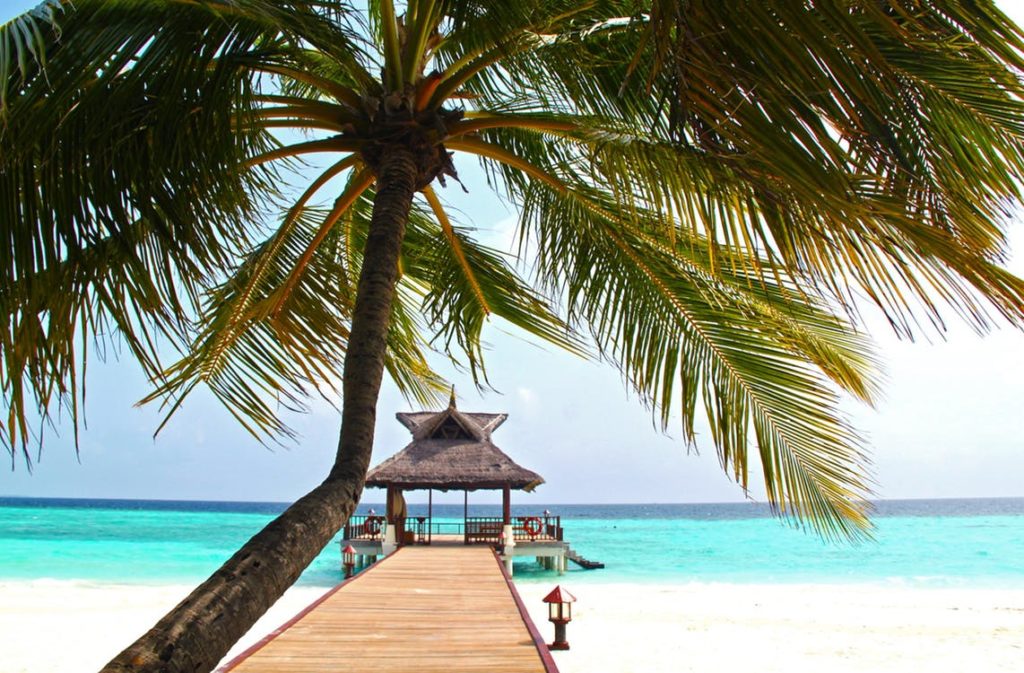 It's unlikely the East Coast is going to suffer from another Bomb Cyclone this season, but that doesn't mean you're willing to take any chances. You're planning your escape from the harsh winter conditions to the sun-filled beaches of an oceanside resort. Until, that is, you look at your bank account.
Bad finances can ground your flights of fancy during Spring Break or any other time of year. But they don't necessarily mean you can't enjoy your vacation. The following travel hacks make it surprisingly easy to travel, even when you don't have a lot of money to spare.
Set Realistic Expectations
First thing's first: before you can appreciate these tricks and tips, you must adjust your expectations. You don't live in a Sims game that has cheat codes to triple your savings. There isn't a magical spell to make flights and hotels free. Though the hacks below can lower the cost of travel, they don't eliminate it entirely.
You need to accept the fact that you won't eat the world's most expensive taco at the Grand Velas Los Cabos resort in Mexico or stay in The Royal Suite at the Hôtel Plaza Athénée in Paris. When they cost $25,000 and €22,000 respectively, it's better to leave these luxuries for those that can afford them. Your trip should reflect your limited funds.
Create a Budget
If you aren't sure what you can afford, you need to track your expenses and make a budget. This document compares how much money you make to how much you spend. Ideally, you're making much more than you're spending, and you have enough cash left over to put aside towards travel without compromising your ability to pay for necessities.
You don't need to be a seasoned budget-maker to create an effective plan. There are a ton of money management apps that gamify your task. Don't worry if you don't have any more memory left on your phone. The Internet is full of budgeting guides that help you create one with simple materials, like paper, a pen, and your own brainpower.
Choose the Right Destination
U.S. News created a list of the top 10 Best Cheap Spring Destinations to help its readers save a few bucks on their vacations. They looked at hundreds of locations and analyzed both expert and user opinions about their experiences, comparing hotels, travel rewards programs, cruises, and things to do. Myrtle Beach, Daytona, and Cancun sit in the top three spots, having earned the top rankings in each category. If you aren't satisfied with South Carolina, Florida, or Mexico, check out the rest of the cities and read why they earned their spot on the list.
Choose the Right Time to Buy Flights
There's a right and wrong time to buy your flights. Unless you're totally green to travelling, you know well enough that you can't show up at the airport on the day you want to travel and expect to snag a cheap ticket. Depending on how busy the flights are, you might not even get a ticket. What you might not know is the best time to buy your airfare.
The people at CheapAir.com studied 921 million airfares from 2.9 million trips to calculate the perfect time to buy tickets. Their research showed that the fare for a flight changes roughly 71 times between the day it's posted and the day the plane takes off. That averages out to a price change every 4 and a half days. To lock in when the rate is low, they suggest buying domestic flights 54 days before takeoff.
As for international flights, they typically see a dip in price on Thursdays, but experts say these flash sales are largely automatic now. If you don't have the time to anticipate these random sales, download an app like Hopper, Kayak, or Skyscanner. They aggregate all the data into one convenient place and present the cheapest seats for your preferred travel times.
Prioritize Your Itinerary
When you budget your vacation properly, you'll only have a limited amount of cash to cover all your expenses. Visualize your budget as a pie chart — or anything that helps you understand how your money is split up. Since flights and accommodations are the most expensive parts of a trip, they typically eat up most of your pie, leaving less of the pie to spend on food or things to do.
Consider your priorities carefully. You may be able to free up more "fun" money if you're willing to make concessions about your accommodations. Going from a 4-star hotel to a 4-bedroom hostel will save you a lot of money, but you might not appreciate having to share a bathroom with strangers.
If that sounds like your personal nightmare, you're going to have to sacrifice something else in other parts of your budget. To pay for that hotel room, you may have to say no to takeout, restaurants, and pricey airport snacks. Cut the corners of your food budget by taking advantage of the continental breakfast your hotel offers and shopping at the local grocery store for snacks.
Have a Safety Net
Despite your best intentions, sometimes, you break your budget — like when you splurge on a Michelin star dining experience or a once-in-a-lifetime adventure excursion. In the moment, you weigh up the options and determine if these add-ons are worth the extra cost, even if they mean having to dip into savings reserved for emergencies.
In most cases, skimming off your savings won't result in anything. But sometimes things you don't foresee happen while you're away. You may collect considerable roaming charges for posting all those selfies on your trip, or you could come home to a flooded basement. Research how you could cover these costs after you've emptied out your emergency savings.
Start with personal loans and lines of credit offered by your bank, and compare their rates, terms, and conditions. If they wouldn't be able to issue you an advance fast enough for these time-sensitive financial emergencies, research speedier alternatives, like MoneyKey installment loans. You can apply and receive these cash loans faster than traditional methods because lenders like MoneyKey carry out most of the lending process online. This eliminates much of the red tape that can slow down your request. If approved, you'll get the cash you need quickly, so you can pay off your bill or repair your basement even after you overspend on your trip.
Admit defeat and roll with it
This step is an important one only if you overindulge during your vacation — and only if you encounter an emergency after you overspend. You shouldn't use these loans to pay for your vacation. If you can't go away even after you've made a budget and looked for cheap flights, consider planning a staycation this year.
Pretend to be a tourist in your own town, and find a new restaurant, neighbourhood, or museum you can check out. Or, take advantage of a relaxing holiday and plan to do nothing but spend a restorative week on the couch watching Netflix. In today's fast-paced world, you might not realize how much you need the rest until you get it!
Vacations can be expensive, but it doesn't always have to wreck your finances. The trick is to customize your trip to your finances. Use this guide to help you create a vacation that fits within your limits and enjoy your break from the cold.