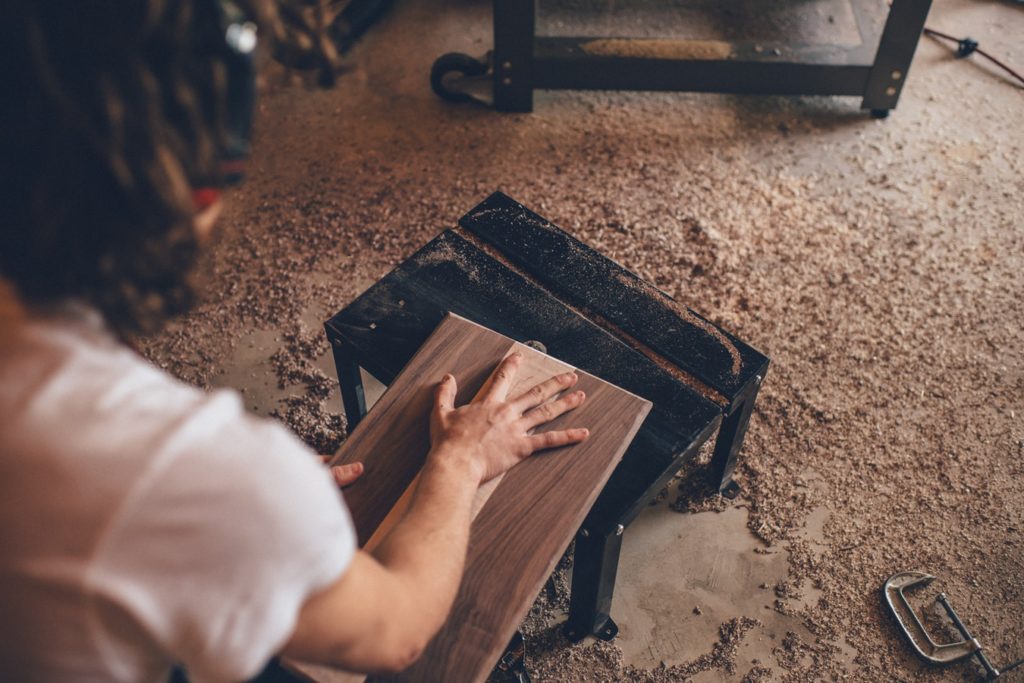 There are numerous benefits to installing a heat pump as your primary heating source – it's kinder both to the environment and to your bank balance in the long term – especially in milder climates. However, there are still several considerations to take into account before going ahead with the installation.  "It is important to ensure a system is compatible with your home because your heating system will need to be designed individually, taking into account the specifics of your property so that the maximum efficiency is achieved. This will ensure an eco-friendly, cost effective heating system is installed," says Richard Brown from Norfolk ground source heat pump specialists, RA Brown Heating Services.
Let's explore 5 things to consider when installing a heat pump:
Cost
All heat pumps work in a similar way by converting the heat extracted into usable heat within the home.  Ground source heat pumps use heat from the earth or water and air source heat pumps extract heat from the air.
Ground source heat pumps costs can range from £15,000-£30,000 on average. Air source heat pumps costs range from as low as £7,000-£10,000.   These costs can be subsidised by the ability to apply for Renewable Heat Incentive (RHI) payments, the UK government incentive.
Insulation
The first step to any heating system for your home is making sure you have a well-insulated property and you are not losing heat. Many older homes can be very inefficient and difficult to insulate, it is important to make sure that your property is as well insulated and draught-proofed as possible to ensure you're getting the most efficiency from your heat pump.
Accurate assessment of your house's insulation is also important prior to installation, so that you can ensure that the heat pump system is sized correctly and is able to heat your home as efficiently as possible. 
Sizing
Calculating the size of the heat pump needed requires a technical professional to ensure accuracy. This calculation is based on peak heating load in kW, and annual heating load in kWh and takes into account flow temperatures and efficiency of the building.
Heat pumps should be sized in line with MCS guidelines, which means that they need to be capable of providing 100% of your property's heating load. In the case that the heat pump installation needs to deviate from its initial design conditions, bivalent systems are allowable.
Environmental impact
One of the primary benefits of a heat pump – whether ground, water or air source, is it is a renewable heating source, supporting the natural environment.  Burning fossil fuels to create heat, produces harmful gases and more carbon than a heat pump system which sources heat from its surroundings and uses this as the energy source to heat your home.
For this reason, they fall under the government's domestic renewable heat incentive (RHI) scheme, meaning that they can also provide financial as well as environmental benefits to the homeowner. Under RHI, if you've installed a MCS accredited heat pump system, you're eligible for paybacks depending on how much renewable energy the system produces.
MCS Accreditation
To qualify for RHI, system installations need to be MCS accredited. The Microgeneration Certification Scheme (MCS) is a nationally recognised quality assurance scheme, supported by the Department for Business, Energy & Industrial Strategy. This means that any products installed, and the installation company you contract out to need to be certified for your system to qualify you for RHI.
Both the MCS and Energy Saving Trust websites provide lots of information on how to go about finding MCS certified products and installation companies.
Outside of cost and environmental benefit, heat pump systems are also easier to maintain, safer and have better longevity than most other heating systems. Heat pumps have had a quicker uptake in mainland Europe than the UK – however now that there are so many government incentives to using renewable energy systems, they are becoming more and more popular here too. The transition to using renewable systems is now smoother and more affordable. Even so, it's important to make sure that your installation project is properly planned to make sure that the benefits you receive are maximised and as efficient as possible.