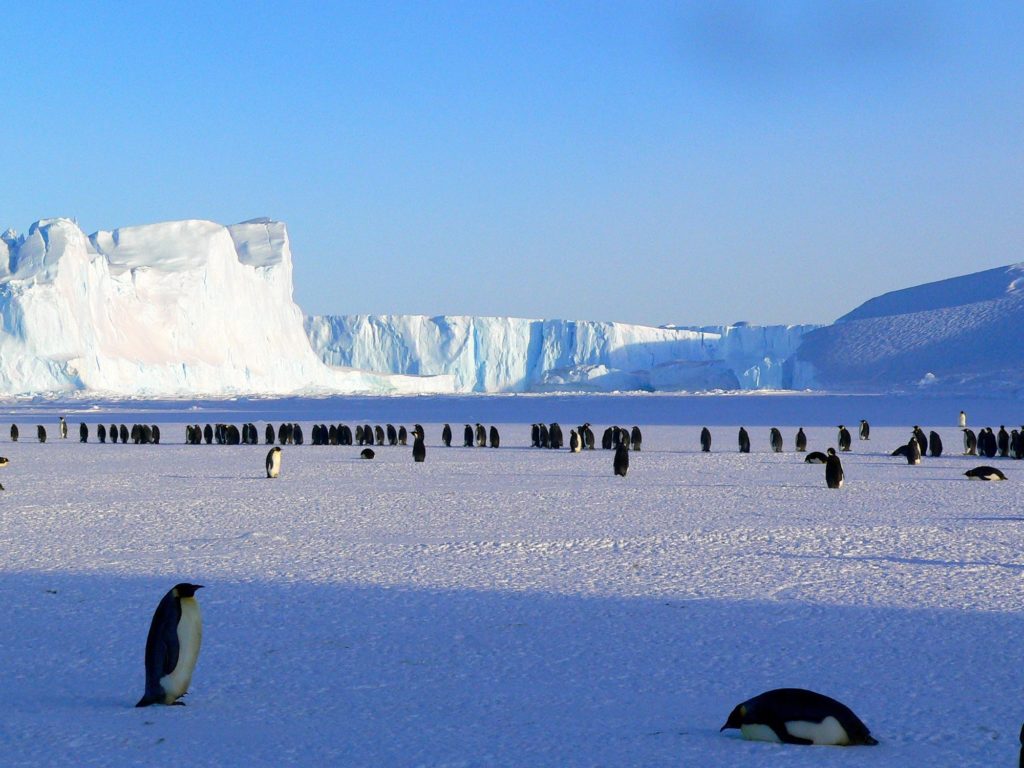 For centuries Antarctica eluded even the most celebrated of explorers. It's notorious weather, barren landscape, and remote location still make it one of the more difficult places in the world to reach.
Nowadays, Antarctica has become an almost mythical destination for travelers – the pinnacle on everyone's bucket list. There's good reason for this. The sheer strangeness of the environment and the creatures that inhabit it make Antarctica undeniably special. It's an experience unlike any other and one that will never be forgotten by those who visit.
However, because of Antarctica's remote location, visiting the White continent does not come cheap. The only way tourists can visit this incredible area is by cruise and the average cost of an Antarctic cruise is US$10,000! If you just died a little inside reading that then join the club. The first time I heard this fact I almost choked on my drink.
So is there a more affordable way to visit? The simple answer is yes. However, you'll still need to fork out a fair amount to visit this wonderful continent. Below are my top tips to reach Antarctica on a budget.
Last Minute Options
Last minute Antarctic cruises have been around for some time and they are certainly one of the best ways of snagging yourself a discounted cruise price. Last minute cruises are only available when a ship is not full. Local agencies in Ushuaia will then sell discounted rates to fill the boat. If you're super lucky you might get a basic cruise for under $6,000.
The downside is that you need to already be in Ushuaia and ready to go. Therefore, this option works well for people who are traveling around South America. People on a schedule or select timeframe will need to book ahead. Remember also that there are no guarantees and you may be waiting in Ushuaia for some time before you get a berth!
Book Well Ahead
If a last minute option doesn't sound ideal, then you'll want to get an early-bird deal. Early bird deals can often work out just as cheap as getting a last minute cruise as it allows you to plan your Antarctic trip in advance. You'll still need to pay at least $6,000 – $8,000 depending on your cabin choice. Sharing a 4 person berth will work out the cheapest.
So how long should you book ahead? Well you can't be too early and I would suggest a minimum of 1 year in advance. If you want an even cheaper deal, book 18 months in advance! Don't be picky on accommodation though.
Don't Spend A Fortune On Clothes
When people book an Antarctic cruise they assume it's going to be super cold. These people then go out an spend loads of money on seriously warm gear. Although Antarctica is cold, you'll be sailing in summer when the temperatures stay around freezing. Your operator will also provide you with a good quality parka.
Instead of buying clothes, use your old ski clothes if you have them! If not then you will need to purchase a standard fleece, waterproof jacket and several base layers. These really don't need to be the best brands on earth, they just need to do the job. I wouldn't spend over $400 on clothing.
Choose Your Ship Carefully
When booking your cruise, you'll have three options of ships to choose from; research vessels, expedition ships or luxury ships. Research-style ships are by far the cheapest option and definitely the best option if travelling on a budget.
Although research ships are very basic, offering simple accommodation and public areas, they do the job perfectly well. You still see all the best spots, you do all the same activities and you see the same wildlife. In fact, you get a real feeling of 'expedition' aboard these vessels as there are no frills or luxuries.
Don't travel In The Peak Season
Although cruises visit Antartica from late October through to March, the high season is generally December and January. This is when temperatures are at their warmest and penguin chicks are waddling around. To save money, try sailing very early in the season or very late.
Personally, I prefer not sailing in the high season. Early in the season allows you to witness epic icebergs before they melt whilst late in the season is best for whale watching – a particular favourite of mine.