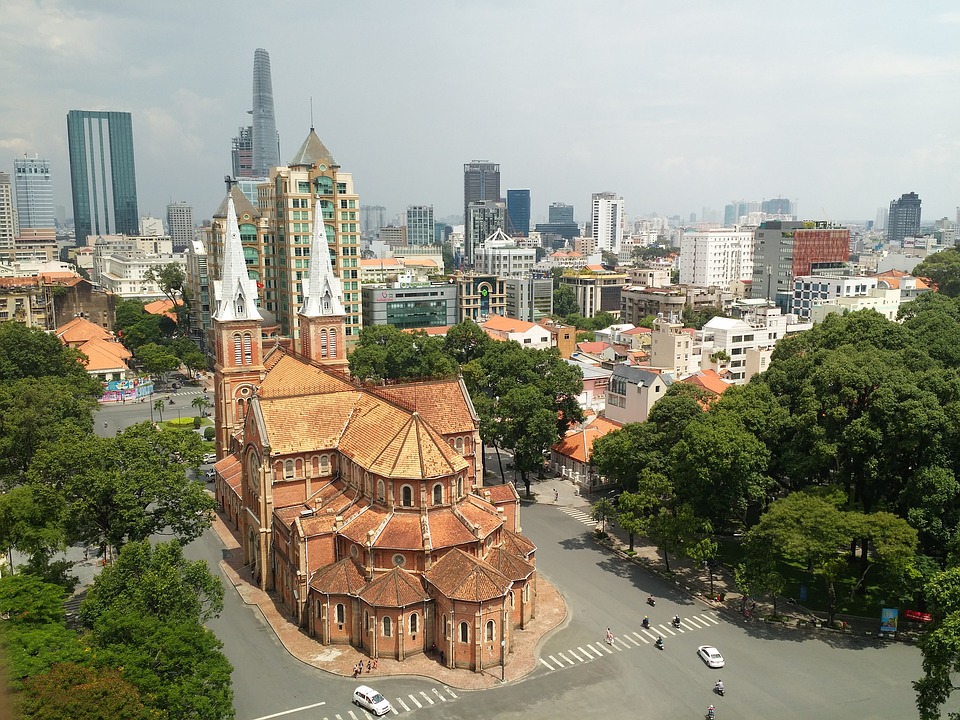 Vietnam is a stunningly beautiful country and you can spend weeks exploring the islands, enjoying the wonderful scenery, and diving among the marine life without ever feeling tired. It's true that Vietnam isn't the most expensive place in the world to visit, but if you are not careful, it's actually very easy to overshoot the budget here as well. The good news is that the best of what Vietnam has to offer to its travelers can be enjoyed without spending a fortune on the trip. The following tips should help you with just that.
Travel in a Group
Traveling in a group is always going to be more cost-effective pretty much anywhere in the world and the same applies to a Vietnam trip as well. If you can get some friends together for the vacation, it would be great, of course, but just in case you want to save even more, join a group tour arranged by a good travel agency. It doesn't have to be a boring tourist trap either because Mr. Linh's Adventures is famous for taking their guests to not just the most popular sections of Vietnam but also the most exclusive and beautiful spots as well. Read more about the best things to see and do in Vietnam on their official website.
Get to Know the Prices Beforehand
A huge disadvantage of visiting Vietnam without at least some prior knowledge of the price of things over there is that the locals will overcharge you. This applies to everything from hotel rooms and food to the cost of transportation. This, of course, will not be a problem if you book everything in advance and travel with an agency. When you are traveling on your own and without planning the trip ahead though, you should at least get to know the local prices a bit before going to Vietnam. This is easy to do nowadays, thanks to the internet. Visit sites, groups, and forums to see what travelers who have been there already are saying about the prices, to get an idea of what to expect. Alternately, a local guide might be useful too, but unless he/she comes recommended by someone, you will never know if the guide is being 100% honest with you either!
Buy a Motorcycle
In the United States, the motorcycle is seen as a sign of rebellion and freedom, but in Vietnam, riding one is as common and as natural as walking. If you want the freedom of exploring the nooks and crannies of Hanoi and the surrounding regions on your own terms, the first thing you need to do is acquire a motorcycle. Now, buying second-hand is probably a better idea than renting because, at the end of your trip, you will likely be able to sell it for nearly the same price you paid for buying the two-wheeler, therefore, costing you next to nothing in the long run! Take all the safety precautions you need to, but mostly, you should be fine as long as you are careful on rural paths because they are generally not as well maintained as the main roads in the cities. Nonetheless, the rural and off-road paths will save you from the infamous traffic in Vietnam.
Beware of the Cabbies!
In case you are not comfortable enough on a bike to ride it through the streets and dirt roads of the country, there are always buses and cabs waiting to take you to your destination. While buses usually do not overcharge anyone, you need to be careful of the cabbies there because some of them do fix their meters to overcharge foreigners. Here are two ways to avoid being scammed by the cab driver.
Haggle and agree on a price for the exact address before getting in
Use registered cab services to pick you up and drop you off
Make Use of the Off-Season
Before you start to dread the suffocating heat in Vietnam, which keeps most of the crowds away during the summer months, there are things you need to consider. Firstly, the low season doesn't necessarily equate to extreme heat in every corner of the country, but it does rain heavily from April/May to September in all parts. If you head towards Mu Cang Chai and Sapa in the far north, heat won't be an issue at any time of the year, but you should avoid the rainy seasons because it's just too cold to get wet in the rain there. On the other hand, you will probably see a lot more of Vietnam at heavily discounted prices all around and the rain won't matter to you as much if you head over to Ho Chi Minh City, Phu Quoc & Con Dao, The Mekong Delta and other areas in South Vietnam during the low/shoulder season. The fact that Vietnam is not nearly as crowded during the off seasons as it is during the high season is an added bonus that you will appreciate. Everything from food to accommodation is cheaper and you will get more attention than you would during the busier months.
Eat Like a Local
There are expensive, luxurious restaurants in Hanoi, Ho Chi Minh City, Hué and Hoi An, but do they really serve better food than the local street vendors? It depends on what you are looking for, but you can rest assured that unless you are exploring the streets of Vietnam in search of local delicacies, you are not enjoying the local cuisine like you are supposed to. The fact that a single meal at one of the fine dining restaurants will probably cost as much as a week's food from the street vendors doesn't make a compelling case for the costly places either!
Finally, it is important to bargain while you shop from the local stores and you can never forget that in Vietnam. This is hard when you don't know the language, but body language plays a big role here. Do remember that a little bit of overcharging for local items is okay because that's pretty much the unwritten rule here for foreigners, but make it clear that you are not going to be taken for a ride. Walk away if a deal doesn't work for you and more often than not, you will be called back with a better offer.