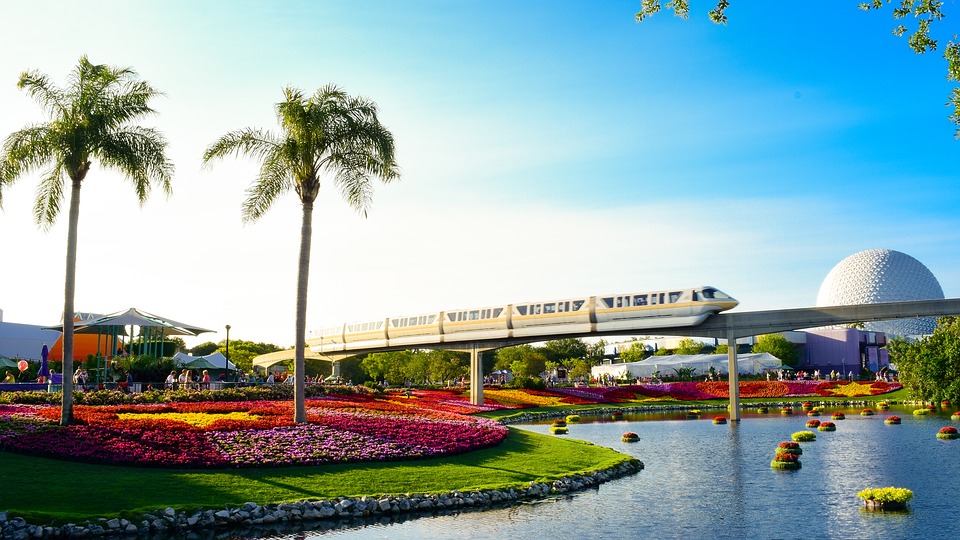 If you have been looking for a place to head this summer with the family in tow you may be wondering what options exist for the best family vacation yet. With so many destinations to choose from, it can be a daunting concept trying to figure out which place is best for you and your family to ensure the best holiday yet. Read ahead to learn why you should head to Florida for your next holiday.
Walt Disney World and Universal Studios
It's no secret that the Disney theme parks, regardless of where they are located in the world, are the things childhood dreams are made of. Most children dream of jetting off to this amazing place filled with all their favourite Disney characters alongside theme rides, games and general revelry. Disney World in Orlando is one of the best Disney parks, if not the best, and for good reason. Coming in at over 43 square miles with 62,000 employees, this is one of the most impressive theme parks in the world for families and couples alike.
If Disney World isn't your cup of tea (or even if it is) you should consider also checking out Universal Studios, another theme park that boasts interesting rides and memorabilia of some of our world's most famous and enjoyed films and shows, including attractions such as The Wizarding World Of Harry Potter and the iconic giant shark hung by its tail that was part of the Jaws ride and remains as a photo spot.
Cape Canaveral and Kennedy Space Centre
Cape Canaveral and the Kennedy Space Centre are an absolute must for any travellers that happen to have a keen interest in space exploration as well as the history of mankind's treks to the stars. Cape Canaveral is NASA's main launching location for missions to the International Space Station as well as other missions while the Kennedy Space Centre acts as a museum and homage to past missions featuring a "skeleton graveyard" of old rockets that were used to take man to the moon.
Cruise the Keys
If you're looking to get out and about on the water, why not consider adding a cruise to Key West or along the islands of the Florida Keys to your itinerary? Disney Cruises also happen to head out this way, so it's a great opportunity to take the kids on a cruise through the Keys or to the Bahamas. If you are just looking to island hop and enjoy the white sands and bright blue seas of the Keys, then this is the perfect addition to any holiday in Florida.
There you have a couple of great suggestions of things to do for your holidays in Florida. These suggestions are just the tip of the iceberg, and with so much to see and do in one place, you will find yourself returning time and again to enjoy this varied and welcoming state. So get the bags and car packed for your next holiday to the Sunshine State, you won't regret it!