Unlocked Cellphone
Once upon a time every traveller carried a guidebook as their primary source of information for their trips, these days that guidebook has morphed into a cellphone. Not only does your smartphone act as a GPS, notebook, flashlight, phone, camera, and email, but you can now also get instant access to all the most popular sights and restaurants with tools like TripAdvisor or Yelp. If your phone is locked, you can still use some of these features with Wi-Fi or a super-expensive roaming plan, but the best way to travel is simply to pick up a new SIM card and pay-as-you-go planor pre-paid card wherever you go. It'll easily pay for itself with the money and headaches you'll save yourself.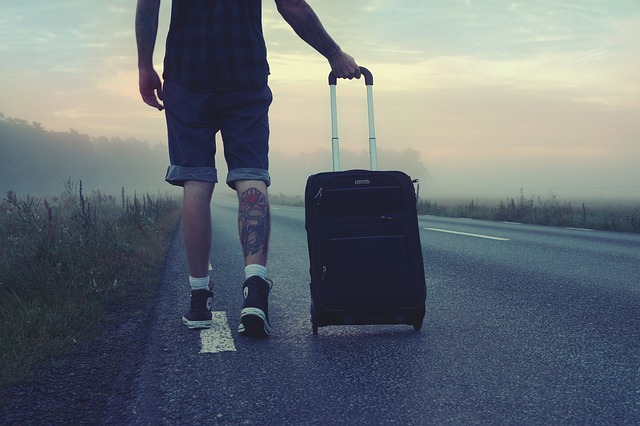 Layers
The key to a perfect trip to any destination is bringing clothing that you can easily layer. Bring some well-made lightweight, quick drying t-shirts or tank tops like the merino wool tops from Unbound Merino, which can regulate your temperature and stay relatively clean without washing. Even tropical paradises like Hawaii can get cold at night, so it's important to also bring a few lightweight long sleeve shirts and/or sweaters to keep you warm. Trust us, a quality merino t-shirt from https://unboundmerino.com/ will go a whole lot further than any water-absorbing, cotton or polyester number you pick up somewhere else.
Journal
The best part about any trip is making lasting memories that you can relive over and over again for the rest of your life. Even on the best trips, it's easy to forget the details as you travel and replace old memories with new ones – which is why it is important to keep a journal. A journal will not only allow you to remember all your amazing experiences a year or twenty from now, but it will also help you process your experiences on the road, adding a little more magic to your trip as you go. It's also a great way to break up long, monotonous bus, plane, or train rides, so really, what have you got to lose? The journal you choose can be as small or as large as you need it to be, but we guarantee you will appreciate having one.
Bandana
Gone are the days where men carry around a handkerchief everywhere they go, but we want to bring them back! Not only does this little ditty make you look suave and sweet when you offer it to a damsel in distress, but it is universally useful on pretty much any trip. We're not saying you need to go around wearing a do-rag everywhere you go, but a darkly coloured bandana can really come in handy when you don't want to ruin your clothes, but need something to: wipe sweat out of your eyes, keep your neck warm, protect your head from the sun, wipe up a spill, or touch a hot pan when you're camping. There are a plethora of reasons why you might want to bring a bandana with you on your next trip, so why don't you just toss that little baby in there right now and you can thank us later, okay?