Razer is an internationally recognized tech-hardware company that is mostly known for their peripherals. Their line of gaming mice and keyboards are extremely popular among PC gamers. For 21 years, Razer has been an industry leader in gaming innovation, as well as computing innovation in general. You don't have to be a gamer to love the products that Razer releases. If you are buying a Razer product, you are buying something that is sleek, powerful, ergonomic, and built to last.
However, many lovers of Razer products might think that the company only makes computer peripherals. That simply isn't the case. Razer is not limited to just computer mice and keyboards. Ever since 2013, with the original Razer Blade gaming laptop, Razer has been a powerful force to contend with in the gaming laptop industry. Since the original launch of the Razer Blade line, Razer has evolved and created a line of cutting-edge laptops that will appeal to any laptop user, whether casual or hardcore. The Razer Blade line comes in Blade, Blade Stealth, and Blade pro options that are guaranteed to meet any laptop user's needs.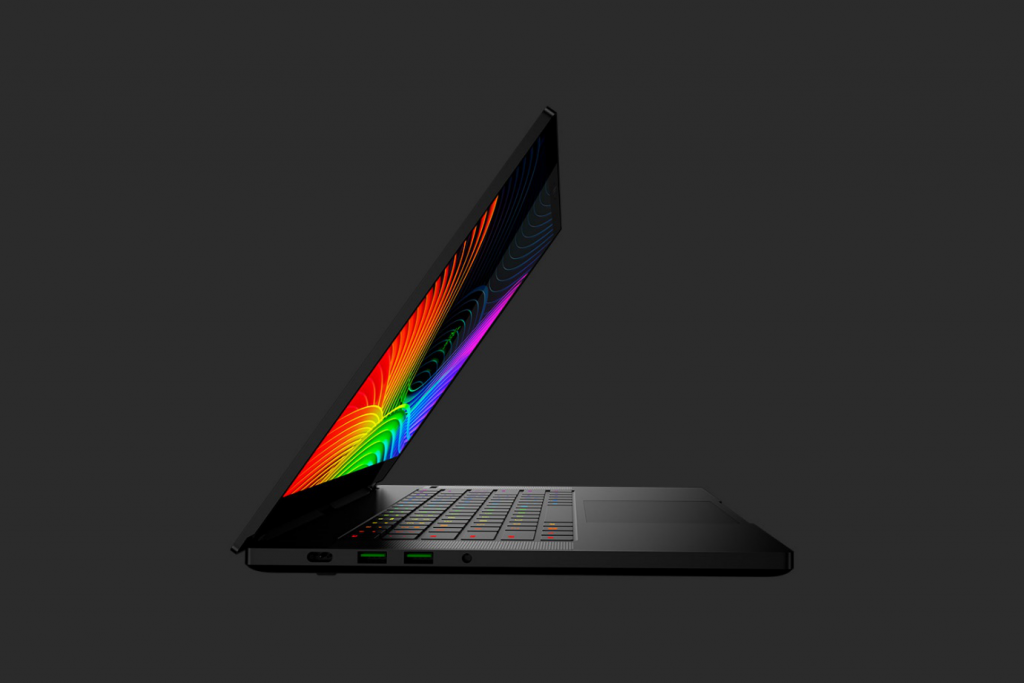 Let's take a second to break down what makes Razer Blade laptops so unique.
Sleek, and Beautifully Designed
If you have ever taken a stroll through the 'gaming' section of a computer or electronic store, you may have noticed a theme. Gaming laptops tend to be very gaudy, and over the top. They come with a wide array of flashing lights, crazy chassis designs, and a lot of bulk. While this does appeal to a lot of people, it isn't for everyone. The Razer Blade laptops are some of the few gaming laptops that are as powerful as any gaming laptop on the market, but as sleek and low-profile as a MacBook.
The Razer Blades come in extremely chic, thin, and beautifully designed chassis that never sacrifice on function. Because Razer is so well known for their peripherals, their laptops also excel in this area. The keyboards are a pleasure to use on the fingers and wrist, and in addition their track pad is amazingly responsive. Overall, Razer Blades are sharp, like their name would suggest. They can come in models as small as 13.3″, and as large as 17.3″. But no matter what, they are compact and discreet in an beautifully elegant way.
Razer is constantly pushing the boundaries of gaming and laptop capabilities. All of their laptops feature powerful 9th and 10th generation Intel i7 processors, and top of the line GeForce GTX graphics cards. The Razer Blade 15 is the world's smallest, and most compact 15.5″ gaming laptop. Even the Razer Blade 13, the world's first gaming Ultrabook, comes packed to the brim with advanced gaming and computing prowess. This means that even those who are constantly on the go, can purchase the Razer Blade 13, and have a powerful Intel 10th generation i7 processor, and GeForce GTX graphics at their fingertips.
Whether you are a gamer, or not, you are likely to be amazed at the sheer power of the Razer Blade laptops. Because of this raw computing power, Razer Blade laptops are also future-proof. This means that they will have a significantly longer lifespan than other gaming laptops, due to being able to handle future software and computing advances. It'll be a long time before a game, or software comes out that the new Razer Blades can't handle.
Final Thoughts
There is a reason why Razer has carved such a sizable market share for itself in the PC community. Their products simply speak for themselves. They are elegantly designed, ergonomic, durable, and absolutely worth every penny. While the Razer Blade laptops are not the cheapest laptops available on the market, they absolutely carry their price tag well. It won't take very long for you to realize why they are so popular. With a Razer Blade gaming laptop, you will have all of the power, longevity, durability, and capabilities of a high-end gaming laptop in a far more sleek and elegant design.
So, whether you are a business professional, a student, or a hardcore gamer, the Razer Blade gaming laptops are an excellent product. If you are already a fan of Razer and their high-end mice and keyboards, check out their laptops. You won't be disappointed.