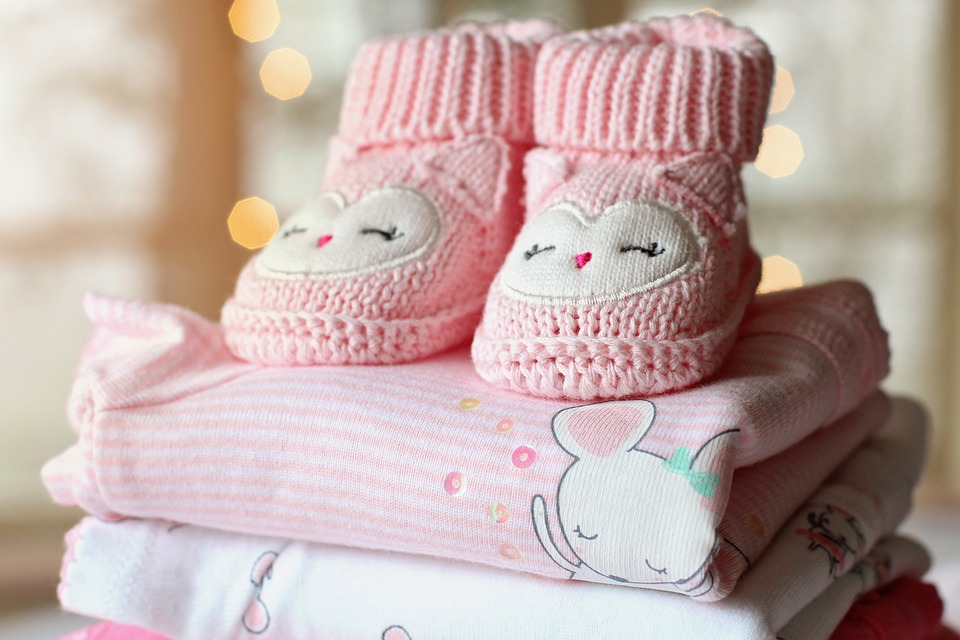 Baby showers should be full of fun, memorable moments and elegance, therefore, arming yourself with the right tips and tricks can make a huge difference, ensuring the baby shower goes as smoothly as possible. Whether it be inviting your nearest and dearest to the occasion or providing baby-themed food and decorations, here are just some ways on how you can throw the ultimate baby shower.
Guest List
Who you want to come to your baby shower is completely up to you. However, trying to cram all your loved ones together can be a challenge. Once you have figured out the final count, you will then be able to establish how many invitations you need to purchase, the quantity of food you will need, as well as whether the space in your home is of a size that can accommodate everybody. Being organized for the event is key, helping you to feel more relaxed and ready for when the occasion occurs. If you don't already have your guests' addresses, simply drop them a text or call to ensure they are in the know.
Invitations
You will want your baby shower to be the best it can be, so putting your thoughts and ideas into every part of the day is important. How the invitation looks can make the world of difference, so if you have the budget for it, why not send out something a little unique and cute? If you want to take things easy, purchasing fill-in-the-blank store-bought cards may be the right option for you. Creating your invitations by hand can add a personal touch and allow you to have your own spin on it.
Your invitations should clearly state when the baby shower is, the place it's being held, start and end times, as well as RSVP information so you can gauge an idea of who is attending. Also, make sure to provide a date by which you would like to hear back from invitees.
Select a Theme
Once the invitations are out the way, the fun can begin! While it may feel daunting to know what sort of theme is right for your baby shower, there are all sorts of options that can work brilliantly. Whether it be choosing a character from a fairy tale, cartoon, or children's book, or choosing a light-hearted theme full of flowers, and butterflies, the sky is the limit!
Make sure to find a local party store where you can find plates, napkins, balloons, and tablecloths that can match your theme and colors. Having decorative napkins and plates can look fantastic on the refreshment table. If the sex of your baby is yet to be known, you could simply go down the middle and have a pink and blue theme.
Decorations
There are all sorts of decorations that you can use, which can bring your baby shower to life. Putting helium balloons and streamers around the room can be an inexpensive way to spruce things up. Try and make it as light-hearted and fun as possible by purchasing things like rubber duckies and stuffed animals, which can be fantastic decorations that are appropriate for your baby shower.
If you are on a budget, simply visit your local dollar store where you can find some brilliant inexpensive items that can make a real difference to your baby shower. You may also want to put up banners around your home that fit in well with the theme. You can also create a wish list, which can document everything you would like from your nearest and dearest. Make sure to use this list maker tool to help you create a perfect wish list for your new arrival.
Food & Drink
If you have a lot of guests attending your baby shower, you will want to make sure there is plenty of snacks and desserts for them to pick from. While you could go for the easy route and simply provide cake and punch, you may be interested in preparing something a little more elaborate. If you are having your baby shower at lunch or dinner time, there are all sorts of finger foods and baby shower appetizers that you can choose, which can keep everyone well fed. Whether it be mini quiches, an assortment of finger sandwiches, or a selection of meats and cheeses, the possibilities are endless.
Make sure to check whether anyone is vegetarian or vegan, so you can provide foods that accommodate their needs. Preparing a fresh fruit or vegetable tray accompanied by a delicious dip can be a great option. A cake is a must for a baby shower too. Whether you want to go down the DIY route and make it yourself or order one in, you are sure to keep everyone happy and fulfilled throughout your special occasion.
Plan Some Games
If you are worried about keeping everyone entertained throughout your baby shower, try not to panic! There are a ton of fun and exciting games that everyone can participate in, helping to get the guests involved and breaking the ice. Whether it be creating your own games from scratch or leaning more towards popular favorites such as baby bingo, there are so many options to pick from.
You can also give out prizes and rewards to bring a little competition into the mix. Prizes don't have to be anything expensive, simply hand out things such as boxes of candy, cute stationary gifts, or candles. There is so much fun to be had at a baby shower so keeping your guests entertained throughout can help your big day go as smoothly as possible.
Doing your research and having a plan in place can help you feel more relaxed and confident before your baby shower kicks off. While decorations, food and drink, and party games can transform your baby shower from dull to fantastic, most importantly, you will get to spend time with your nearest and dearest before your newborn arrives. A baby shower can also be a great chance to ask any friends or family for some useful parenting tips to help you be as prepared as can be before your due date.