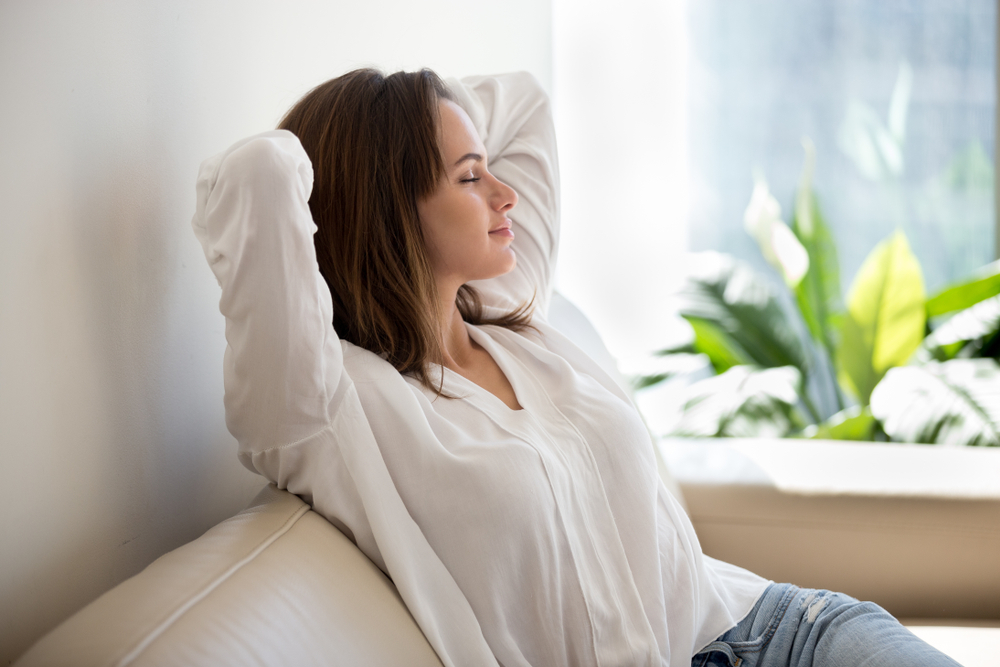 Whether it's buying a new home, owning your own business, going on a trip to an exotic destination like Alaska, or something else entirely, if you're like lots of people, you likely have a dream you'd like to turn into reality.
Of course, there are tons of theories as to the best approaches to making your dreams come true. But here's one simple and practical strategy: First, set any excuses aside and start to create a plan. Then do your research, including getting advice from people who have already done what you want to do. Cover the financial aspect by writing a budget and figure out whether your dream is realistic. If it is, go for it.
GETTING GOOD ADVICE
Beyond talking with other people who've pursued the same dream, plenty of good advice is available on the web. For instance, if a trip to Alaska is on your bucket list, you might want to check out blog posts by veteran travelers, including Megan and Mike Jerrard.
On their first visit, the married couple flew into Anchorage and set off to complete their itinerary by car before eventually deciding to camp out in Denali. Yet, they later discovered that cruising allows you to experience more of Alaska compared to a land-based tour, as many areas are accessible only by water.
As Megan and Mike point out in the blog, on an Alaskan cruise, you're likely to see 30-ton whales, bald eagles and massive fjords. You might also catch glimpses of salmon runs, moose, caribou, Dall sheep, wolves and the Northern lights, depending on the time of year.
The couple also describes some of the many varied ports of call you might stop at along the way. Skagway, once the center of Alaska's Gold Rush, conveys a very Wild West feel. Meantime, the enchanting fishing village of Ketchikan has a strong Native American heritage and boasts the world's largest collection of totem poles.
Then there's Sitka, with its onion-domed cathedrals, which was once the capital of Russian Alaska until the U.S. bought Alaska from Russia in 1867. And, did you know Juneau is the only state capital in the U.S. that can't be reached by road?
BEING CERTAIN YOUR DREAM CAN BECOME REALITY
While researching online, also look for clues as to whether your dream can actually become a reality and how to make it more affordable. You might find out, for example, that in 2019, 1.3 million people will fulfill their dreams of taking a cruise to Alaska, for another record-breaking year, according to CLIA Alaska.
Additionally, a 2017 study by J.D. Power found Alaska to be the premiere cruise destination in America. These days, many people who travel to Alaska via a cruise ship are middle-aged couples, but increasing numbers are young professionals. Clearly, then, an Alaskan cruise is a realistic dream for many people.
MAKING YOUR DREAM MORE AFFORDABLE
A cruise to Alaska is also financially feasible; that is, if you stay within the limits of your budget. Here are three ways to make your dream of an Alaskan cruise more budget-friendly. If you're dreaming in other directions, research isn't hard to do.
1. Know That an Interior Stateroom is Usually Adequate
Although luxurious stateroom accommodations are available on cruise lines, you don't really need a stateroom with a balcony, or even with a window, suggests TripAdvisor.com. After all, you won't be spending much time in your cabin. Plus, the best views of glistening glaciers and exotic wildlife can be had from the front deck or observation room, anyway.
On Princess Lines, for example, pricing for an interior stateroom on a five-day cruise can start at well under $1,000 per person, double occupancy. Interior state rooms come with a comfortable queen bed (or two comfortable twin beds), a flat screen TV, refrigerator, desk, spacious closet, private bath with shower, complimentary room service and plenty of other comforts and conveniences.
2. Be Judicious About Shore Excursions
Shore excursions are plentiful for Alaskan cruises. For Fairbanks alone, Princess offers excursions that include viewing of the Aurora Borealis, Arctic Circle air adventures, a riverboat discovery cruise, visits to the Chena Hot Springs and Ice Museum, and much more.
Excursions typically cost $100 or more per person, though. If your budget allows, do a shore excursion in every port. If not, you'll find plenty to do without going on organized excursions. Walk around town, visit restaurants and shops, talk to the locals, visit museums, go hiking in the tundra, and take part in sports like zip lining, kayaking, ice skating, ice fishing, bobsledding and dog sledding.
3. Take Advantage of Last-Minute Deals
Signing on for last-minute travel deals is another way to save money. After setting aside enough funds for your dream cruise, look online for any number of specials. When you spring for an impromptu Alaskan getaway, you can be boarding your ship to northern paradise as little as a few weeks later. And if the deal is good enough, you'll even have money left in your budget for some shore excursions.
The World is Truly Your Oyster
The world is truly your oyster, and with any number of ideas at your disposal, making your dreams a reality can be accomplished rather simply. Whether you take the advice of experts, friends or simply your own intuition, plan accordingly to ensure you have everything you need to check off items on your bucket list.