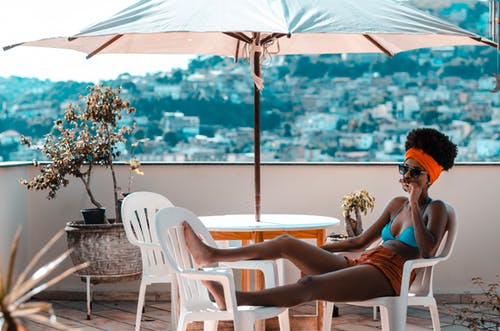 You do not have to deplete your life's savings just to go on a well-deserved holiday. In fact, if you plan your trip wisely, you could end your vacation off well under-budget whilst still treating yourself to the perks that come with a refreshing break.
The next time you decide to replace your daily routine with a little R&R, you can avoid over-spending with these clever, and not so obvious, tips:
Make Your Bookings Weeks in Advance
By booking flights and accommodation weeks (preferably months) in advance, you can get the "early bird" tickets and first dibs on the cheaper accommodation options. And you may get some added extras, for example booking in advanced for a trip to Vegas there's lots of free bets to be had, that can be thrown in to your deal.
Stay with Friends or Family
While we don't all get along with family, you might want to put on your friendly face and ask for a free bed for a few nights. While this option usually comes with strings attached, you'll at least have some free cash to keep yourself busy with during the day.
Do A House Swap
Growing in popularity, holiday house swaps make it possible for one to enjoy a holiday abroad without all of the exorbitant accommodation fees. Use house-swapping sites to plan a trip where you swap homes with someone for a week or two.
Plan Your Meals
Let's face it, huge chunks of our budgets are often spent on overpriced meals. We suggest that you scour the net for menus of restaurants in the area you will be visiting and narrow your dining list down to the more affordable options. Also, ask locals where they buy their groceries from, they will know where to go to get the goods that don't come with the freakishly high tourist price tags.
Bring Your Own Alcohol
If you simply cannot go without your evening glass of wine (or something stiffer), then we suggest you take your own alcohol along, if permitted. Alcohol tends to almost double in price when visiting a holiday destination and you can avoid these overheads by simply packing your own.
There's No Need to Go All Out
A good holiday doesn't need to be extravagant to be memorable. In fact, too much activity can leave you feeling more exhausted than when you first arrived. Stick to walks out in the country or bicycle your way around the local town – sometimes enjoying the scenery with a bite of good food is all you need.
Take Out Travel Insurance
If this one sounds like it's going to take a chunk out of your holiday allowance – you're not mistaken in your thinking. The chunk to cover travel insurance is small in comparison to how much you might have to fork out if things do go wrong, however. So, set some money aside to insure your valuables and necessities because you might not be left with any cash at all if they make a "disappearing act".
Your holiday experience is in your hands and you certainly don't need to break the bank to rest, relax, and have fun.